The Propylaeum
Introduction
Located in the Old Northside District, the building known as the Indianapolis Propylaeum was originally a private residence built by John Schmidt, a beer baron. In 1923, the structure was sold to the Indianapolis Propylaeum, an organization founded in 1888. The Propylaeum was a cultural and literary organization open exclusively to women.
Images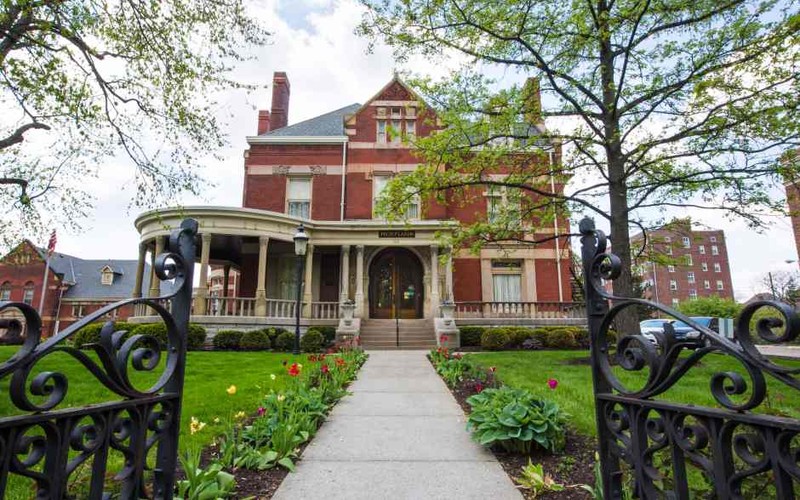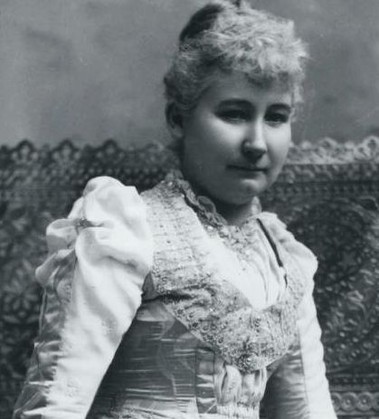 Backstory and Context
The Indianapolis Propylaeum was founded in 1888 and was originally located at 17 E. North Street, the present-day site of War Memorial Plaza. The organization grew out of the "club movement" of the late 1800s, a time when women had few opportunities outside the home. The organization, the first in the U.S. to be financed entirely by women stockholders, provided numerous educational opportunities for women and became a gathering place for several women's organizations.

One of the Propylaeum's most influential founders and leaders was May Wright Sewall, a native of Wisconsin who moved to Indiana with her first husband. Sewall was an educator, a peace activist, and a suffragette who counted among her acquaintances Elizabeth Cady Stanton and Susan B. Anthony. Sewall was also a founder of the Art Association, a precursor to the Indianapolis Museum of Art.

Sewall's second husband, Theodore Lovett Sewall, was an educator who led the Classical School for Boys. May persuaded him to open a Classical School for Girls in 1882, which operated until 1907, when financial problems forced the school's closure. When the Propylaeum was founded, Sewall envisioned it as an organization which would "foster the love of literature, music, science, and the fine arts; to provide women a social and cultural center."

The Propylaeum of today still encourages May Sewall's vision by hosting special events, etiquette classes, and cultural activities. The building is open or tours, and still includes many original pieces from the late 1800s and early 1900s, as well as numerous interesting artifacts. The Carole Lombard Room includes furniture from the Claypool Hotel room where Lombard spent her last night, before dying in a plane crash on the return trip.

Sewall died in Indianapolis in 1920, only a few months after women were given the right to vote.
Sources
Boomhower, Ray E. But I Do Clamor: May Wright Sewall, a Life, 1844-1920.
Additional Information