St. Francis Xavier Church
Introduction
Built in 1861, St. Francis Xavier Church is an excellent example of Gothic architecture. It is administered by the Society of Jesuits (whose priests are referred to as Jesuits). A 1987 renovation transformed the interior of the church from a dull beige color to a lively blue and white color combination. The interior also features a large mural painted by Cincinnati artist Charles C. Svendsen, the windows contain colorful stained glass depicting various religious motifs and figures such as the church's namesake St. Francis Xavier, and various marble statues. The congregation consists of Catholics who come from 105 zip codes including northern Kentucky. The parish provides many social and community service activities for congregants. The building was added to the National Register of Historic Places in 1980.
Images
St. Francis Xavier Church was built in 1861. Photo: Wikimedia Commons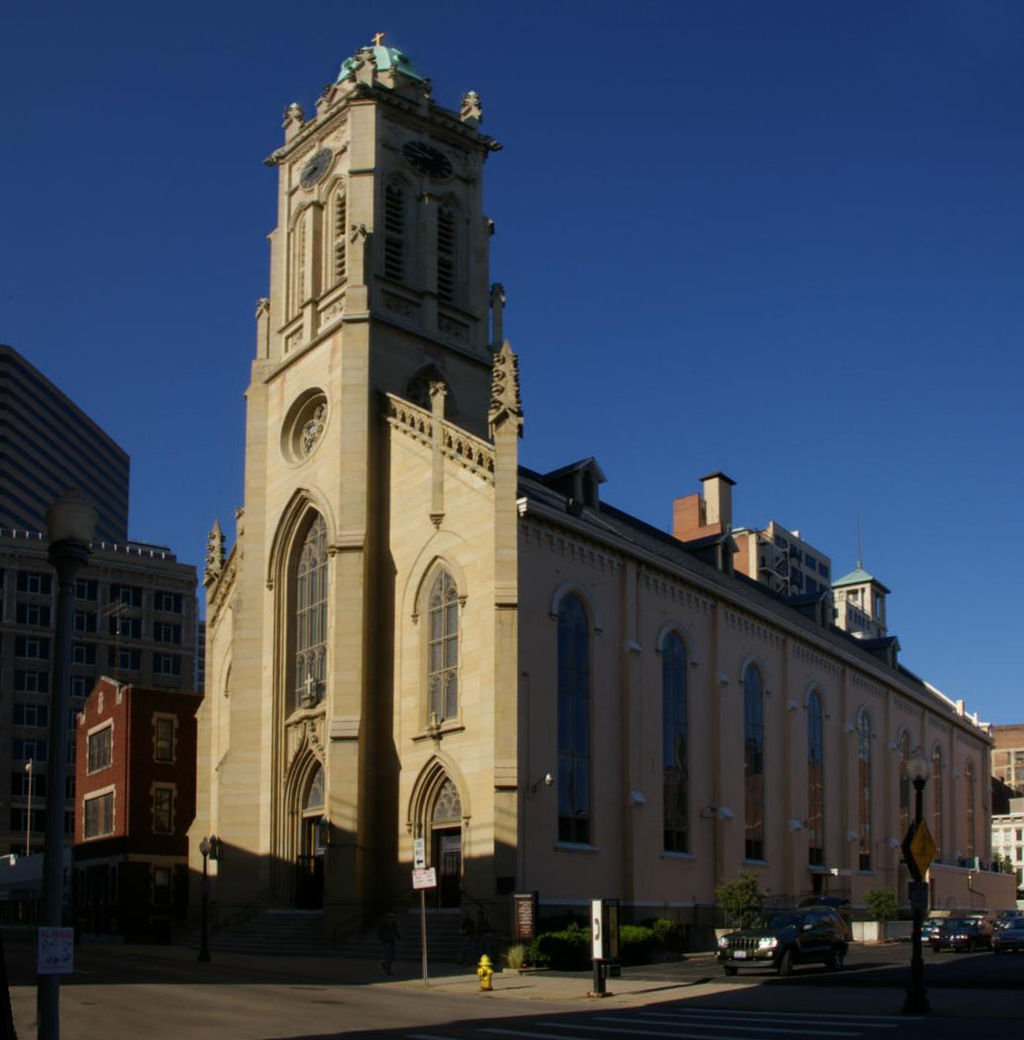 Interior view of the church showing the blue colors on the columns. Photo: Christine M. Grote. https://randomthoughtsfrommidlife.files.wordpress.com/2012/07/14-st_xavier-2012-07-11.jpg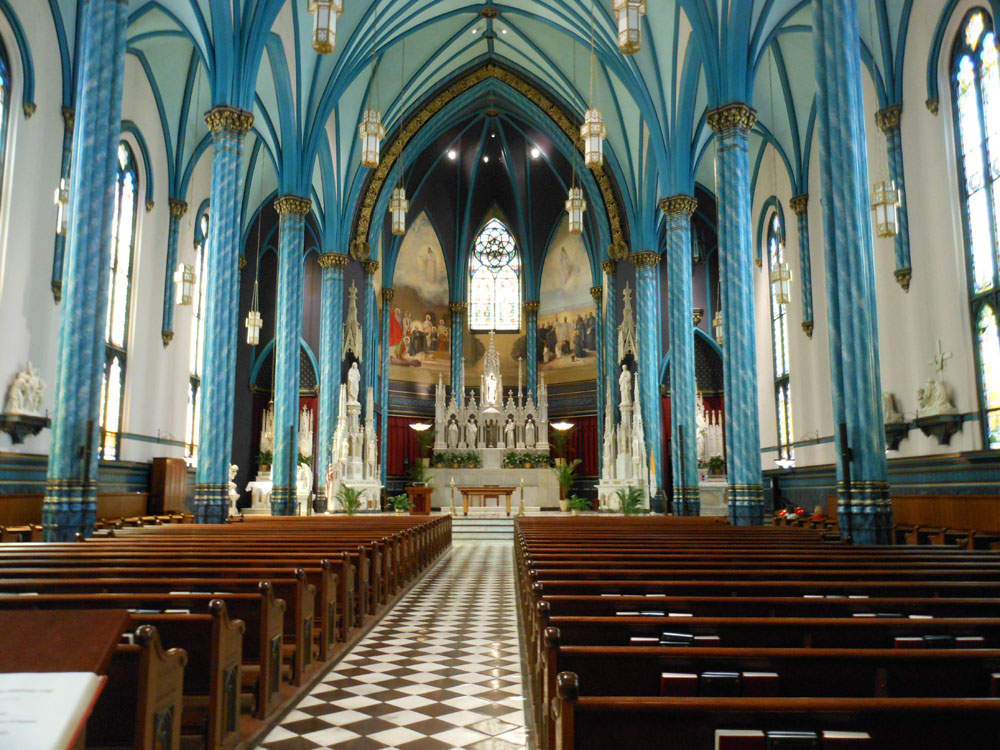 Backstory and Context
The current building is the third church at this location. The first one, called Christ Church, was built in 1819 and was originally located at Liberty and Vine, but was moved here in 1821. That year, Cincinnati became a diocesan seat. A second, brick church replaced the first—which was made of wood—in the 1820s. In 1845, a new cathedral was built (Saint Peter In Chains Cathedral) and the diocese asked the Jesuits to operate the church on Sycamore Street. It was dedicated to St. Francis Xavier this year.
Sources
"About Us." St. Francis Xavier Church. Accessed February 28, 2017. http://www.stxchurch.org/About-Us.
Additional Information