McArthur Conservatory, 1946-1963
Introduction
From 1946 until 1963, Ruth McArthur operated the McArthur Conservatory at this location. The school occupied a three-story brick building with twenty rooms across from the Lockefield Gardens Housing Complex on Indiana Avenue. The school provided classes to both children and adults and was the first school in Indiana to offer a formal jazz program. In 1963, the school closed and the property was purchased by Indiana University.
Images
Students outside the McArthur Conservatory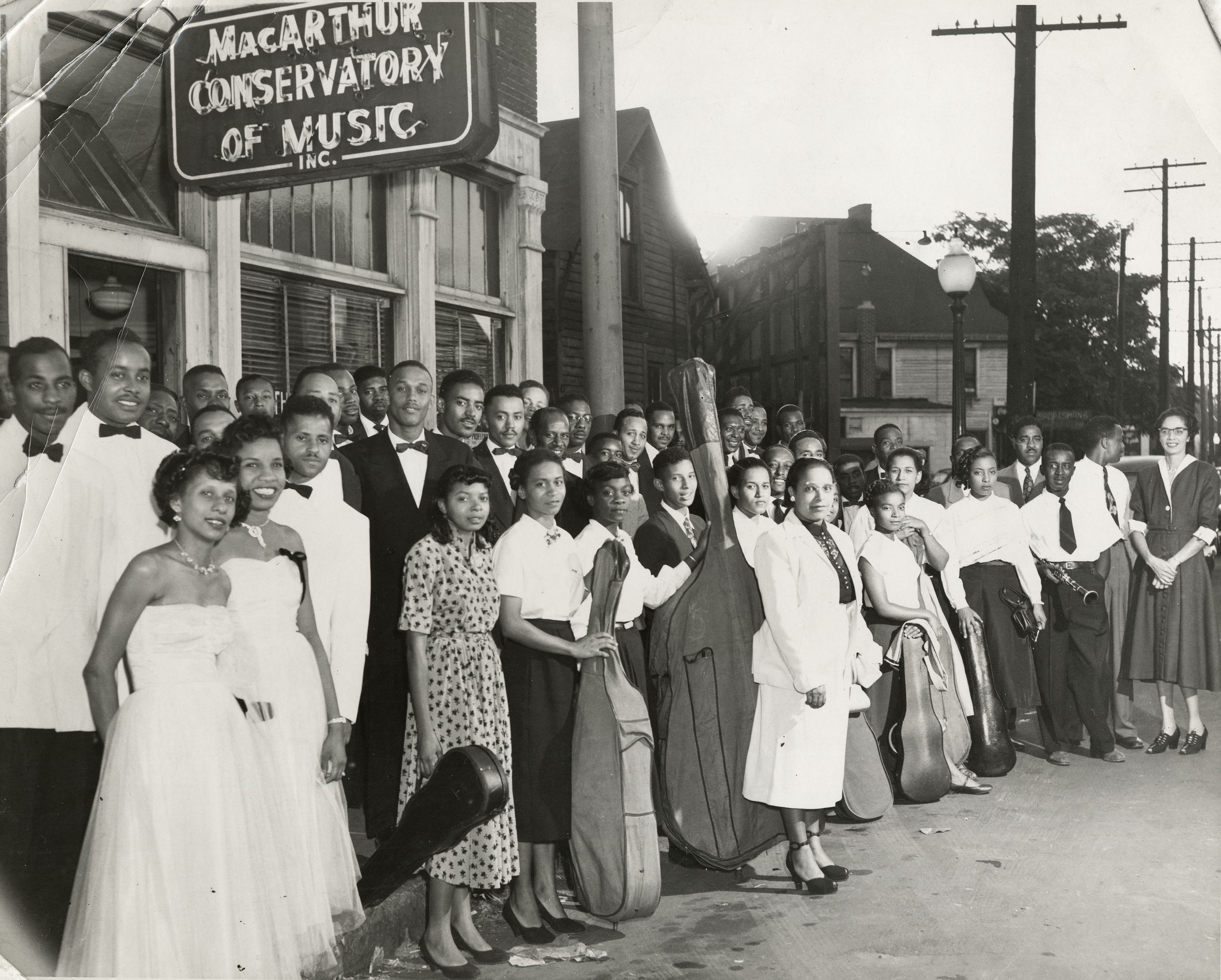 Students at the McArthur Conservatory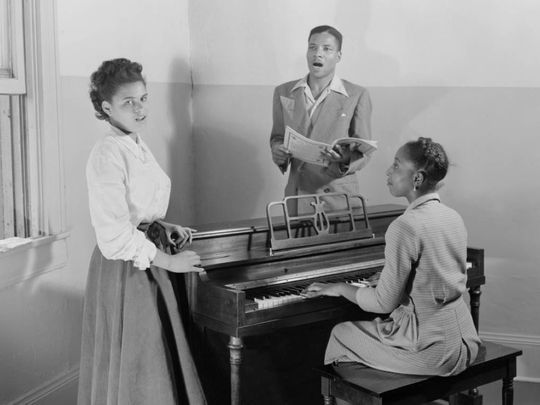 Learn more about jazz in Indianapolis with this book from the History Press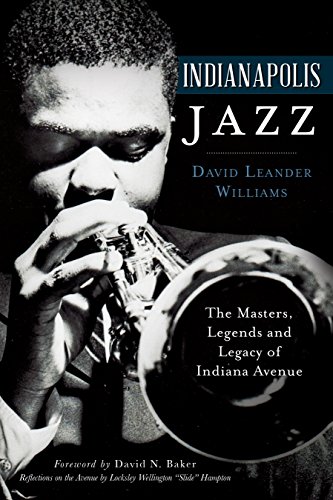 Backstory and Context
After serving for a number of years as the supervisor for the Indianapolis Public Schools, Ruth McArthur began offering music lessons from her home. Her lessons gradually expanded and in 1946, the McArthur Music Conservatory was incorporated. The conservatory was located at 808-810 Indiana Avenue.

The conservatory included thirteen departments, most of which offered two- and three-year programs. These departments included voice, choral workshop, piano, guitar, drama, instrumental studies, dance, church music, to name a few. The McArthur Conservatory--located in the heart of Indianapolis's jazz scene--was the first institution in the state to offer a formal jazz program, and it was not uncommon to find McArthur students performing in the jazz clubs that lined Indiana Avenue.

.Beyond the local jazz venues, McArthur students and faculty were also involved in the community, giving regular performances for various community groups and events. Students from the conservatory performed annually at a gala event held at Crispus Attucks High School. In 1953, many students from the school staged a performance at the Indiana State Fairgrounds which featured African, Haitian, and Black American dance.

The McArthur Conservatory was located in a three-story building on Indiana Avenue. The school featured a lounge, an auditorium, an orchestra room, a bookstore, and at one point, the school maintained a record shop on its first floor as a way to bring in extra income. Desegregation in the 1950s and 1960s meant that African-Americans had additional opportunities to study music in other parts of the city, and led to a declining enrollment at McArthur. The school closed in 1963 and the building was purchased by Indiana University in 1967.
Sources
Finkelman, Paul, ed. Encyclopedia of African-American History: From 1896 to the Present. p.500.

Retro Indy: Indiana Avenue. IndyStar. February 25, 2015. Accessed March 05, 2017. http://www.indystar.com/story/news/history/retroindy/2015/02/25/indiana-avenue/23890999/.


Additional Information