Congregation Shearith Israel
Introduction
Founded in 1654, Congregation Shearith Israel is the oldest Jewish congregation in North America. Its current temple is a historic structure built in 1897. The congregation, which has remained Orthodox since its inception, was the only one in New York until 1825. As such, it was the center of Jewish life for that entire time. It was founded by 23 Jews of Spanish and Portuguese origin living in Recife, Brazil. They traveled to New York (at that time it was a small Dutch colony called New Amsterdam) to escape the Inquisition bought by the Portuguese, who defeated the Dutch to capture control of Recife. The congregation today remains a center of Orthodox life in the city, offering educational and religious programming for children and adults, as well as other activities.
Images
Established in 1654, Congregation Shearith Israel is the oldest congregation in North America. It built this temple in 1897. Photo: Wikimedia Commons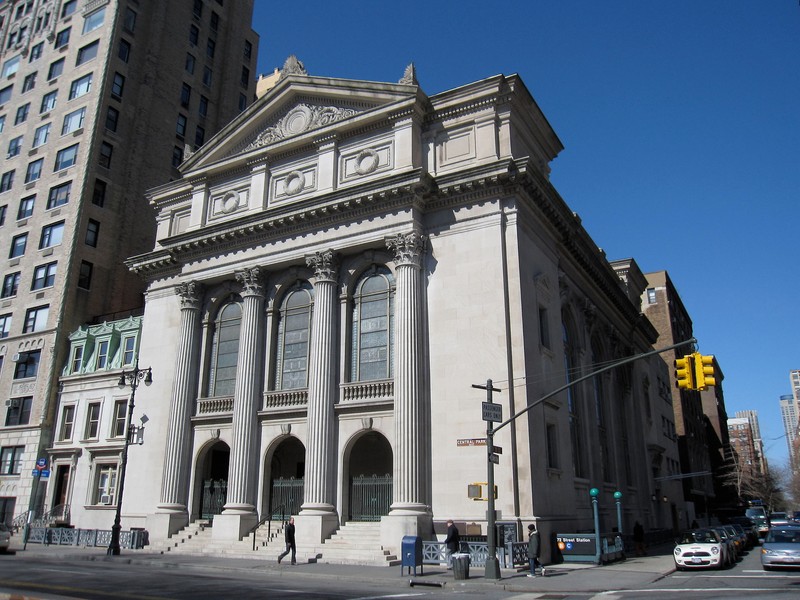 View of the sanctuary. Photo: Congregation Shearith Israel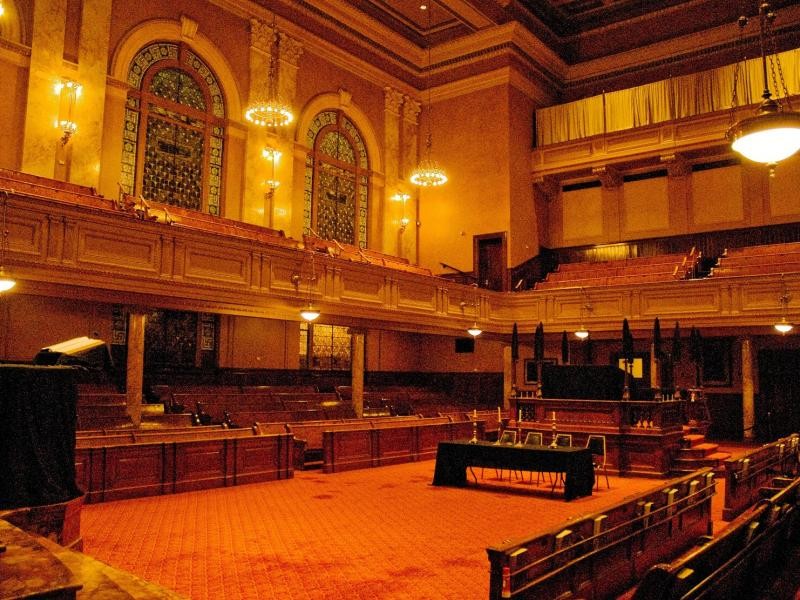 Backstory and Context
Though the congregation formed in 1654, it was not until a year later that the colony's governor, Peter Stuyvesant, gave it official permission to be established. However, they continued to face discrimination and were not allowed to worship anywhere for some time. Despite these difficulties Shearith Israel was able to establish a cemetery in 1656. Eventually, the congregation was able to find rented places to worship. This continued until 1730 when the first temple was built. The congregation built four other structures, including the current one, the coming decades.
Sources
"Congregational History." Congregation Shearith Israel. Accessed February 23, 2017. http://www.shearithisrael.org/content/congregational-history.
Additional Information