1929 Northern Pacific Railway Depot
Introduction
The Spanish style depot was constructed in 1929, replacing the original 1881 Northern Pacific Railway depot. The depot served passengers and freight traffic until 1971. The building continued as an operations center for Burlington Northern Railroad until the early 2000s.
Images
Freight end of the depot about 1930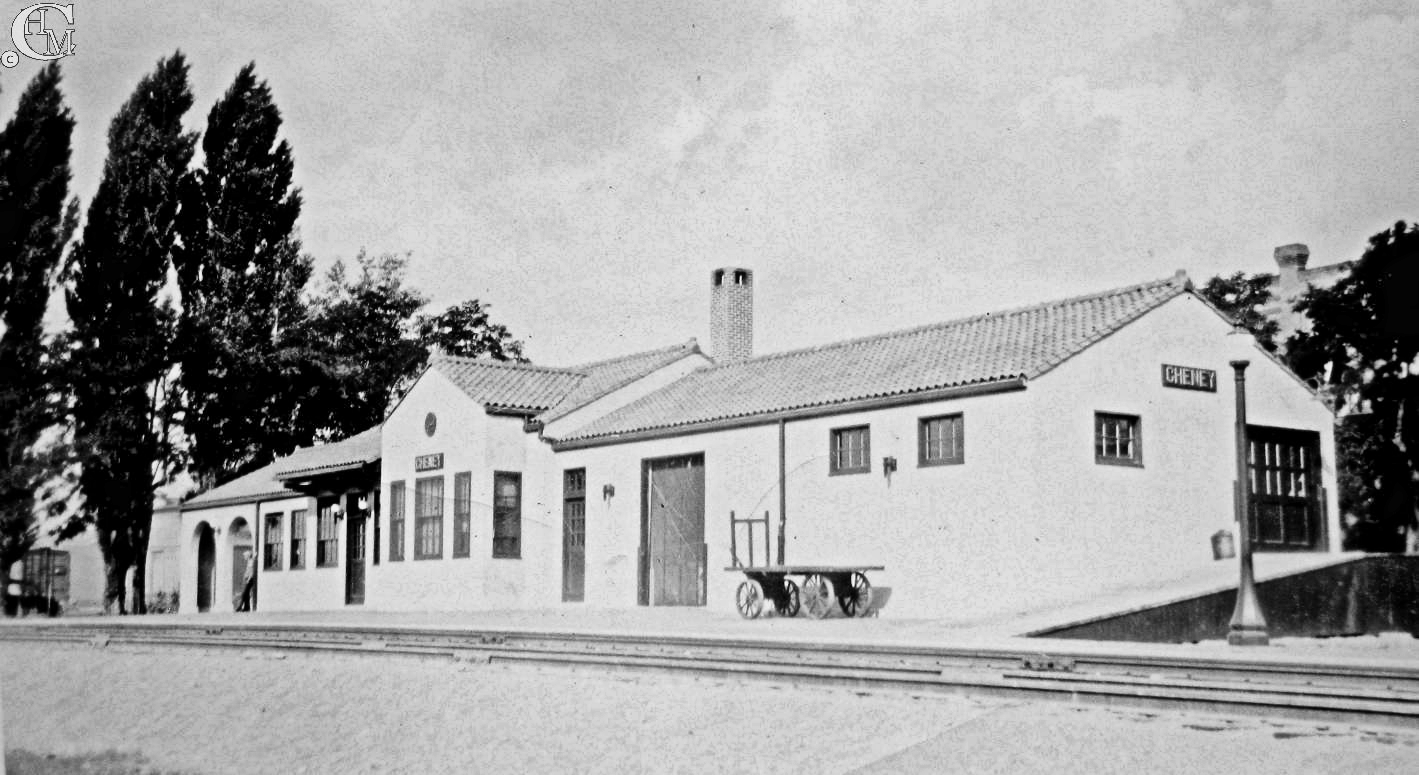 Outdoor waiting area on west end of building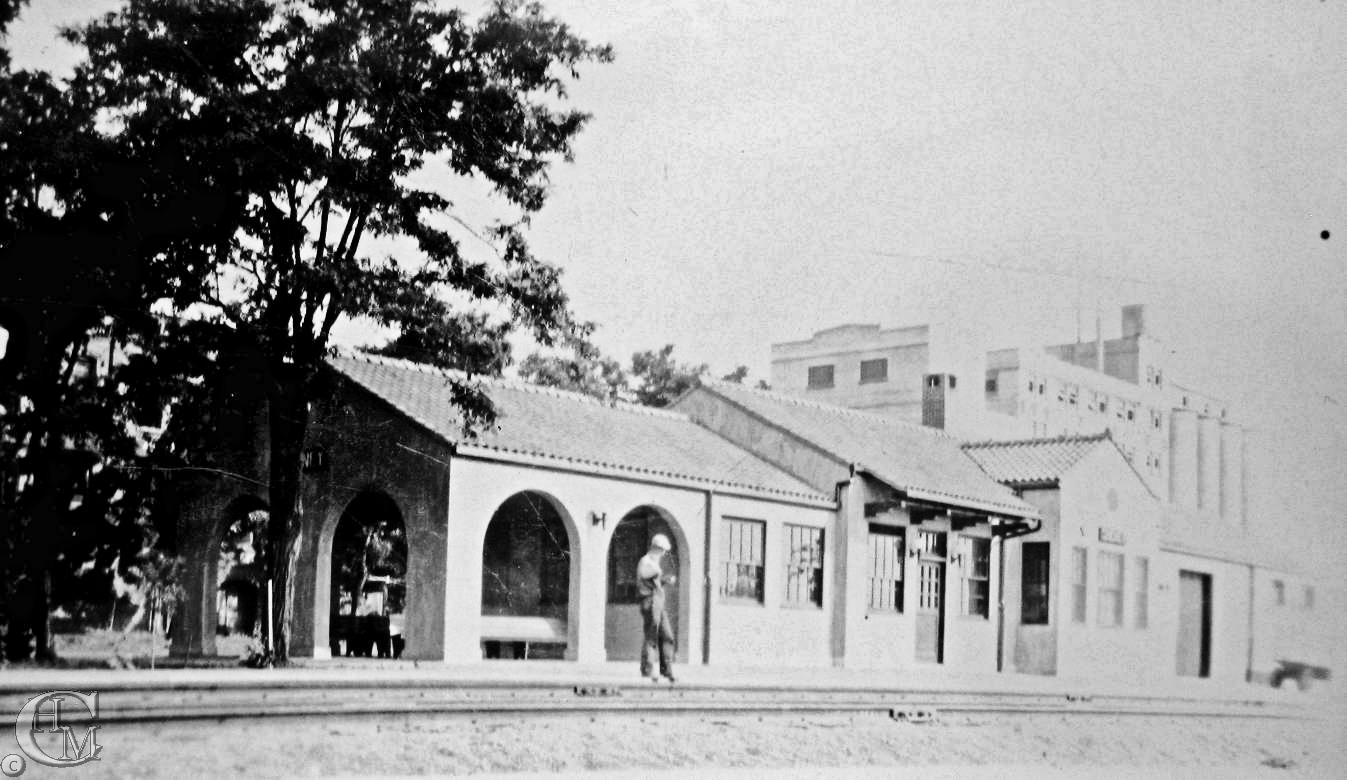 Freight end of the depot about 1930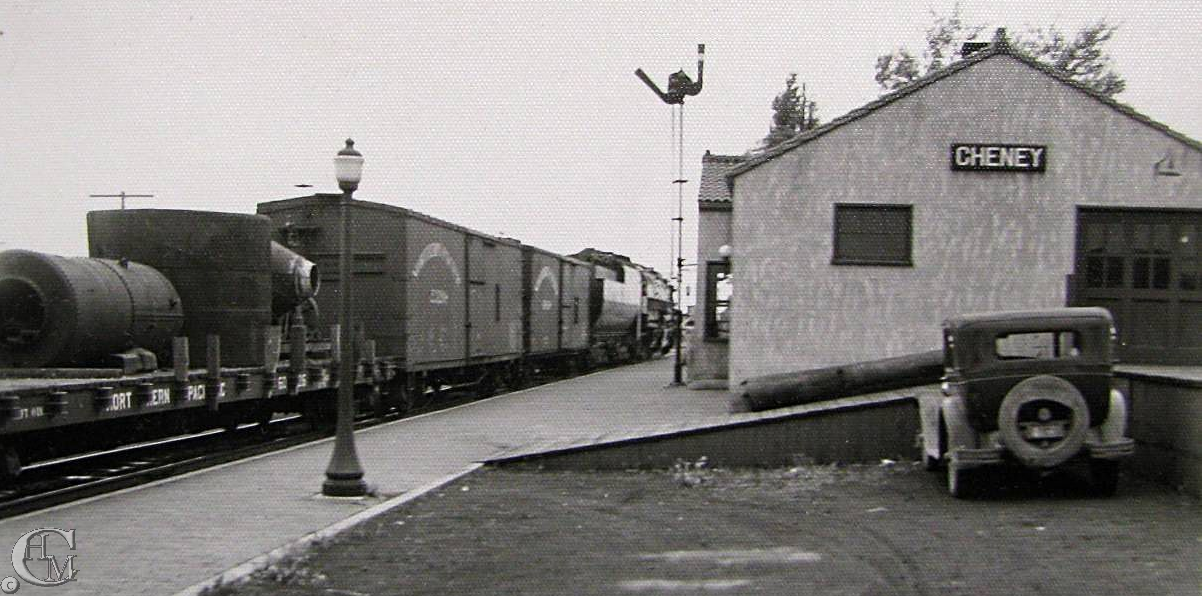 Operations center. Photograph courtesy of Charles V. Mutschler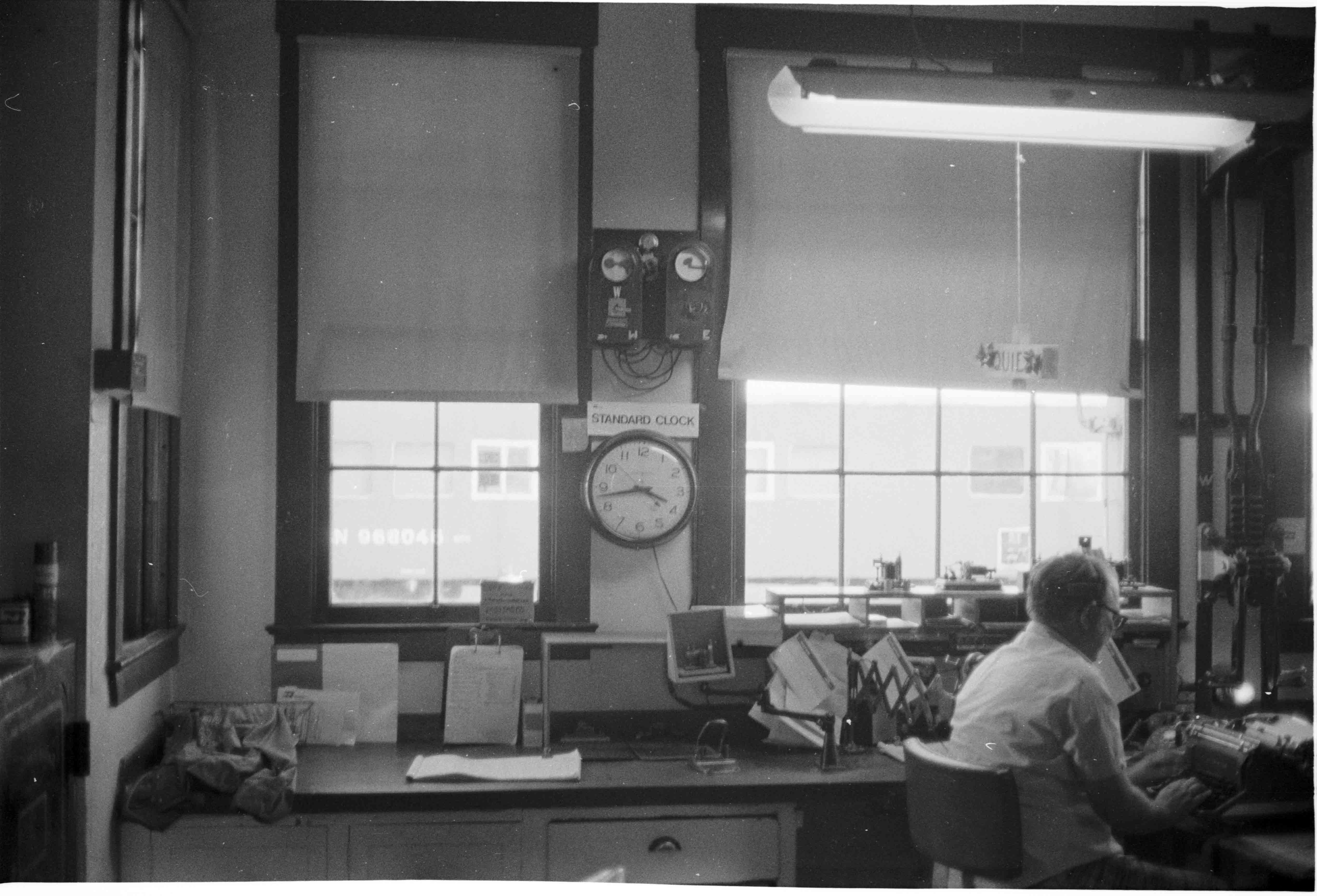 Telegraph station. Photograph courtesy of Charles V. Mutschler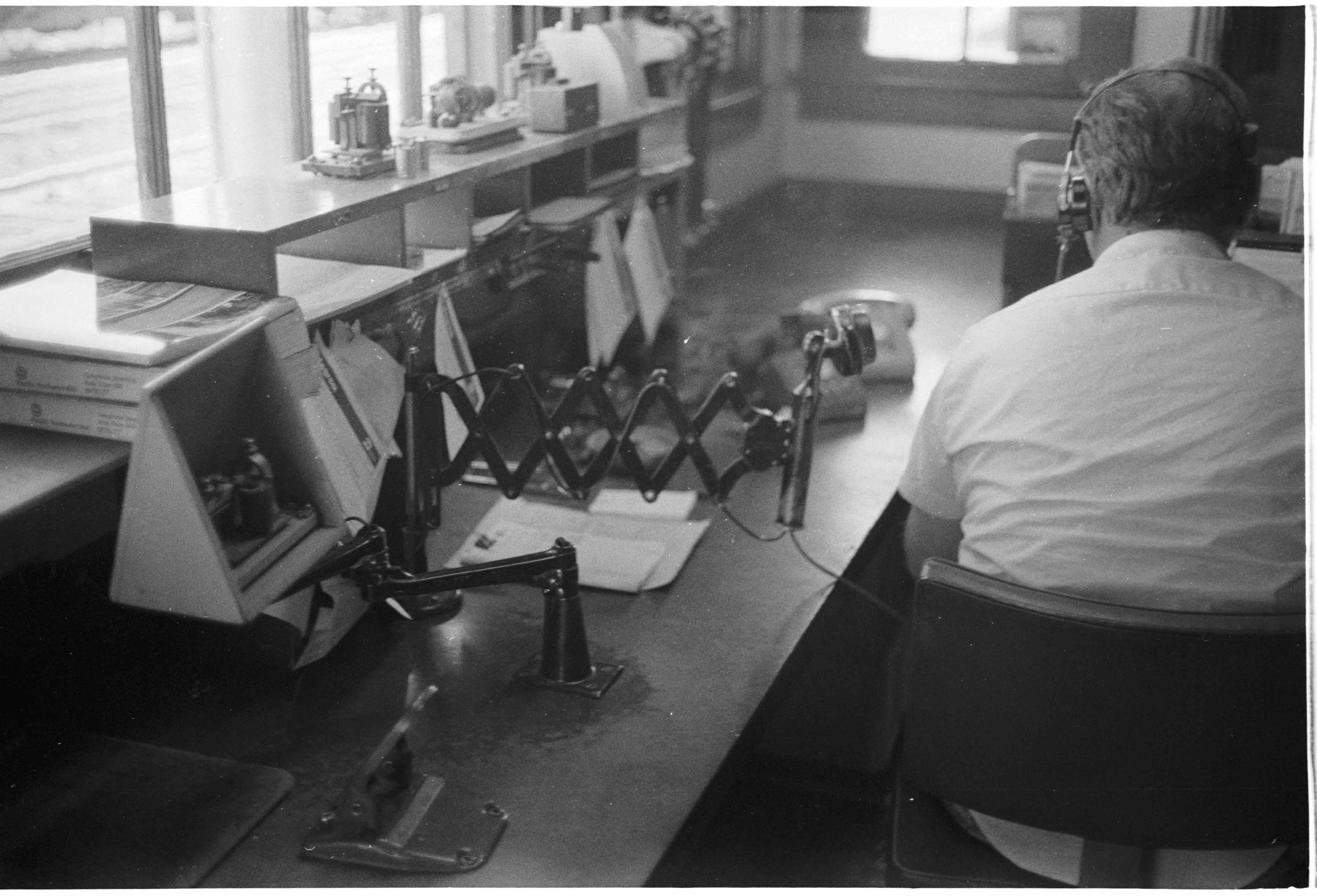 Safe. Photograph courtesy of Charles CV. Mutschler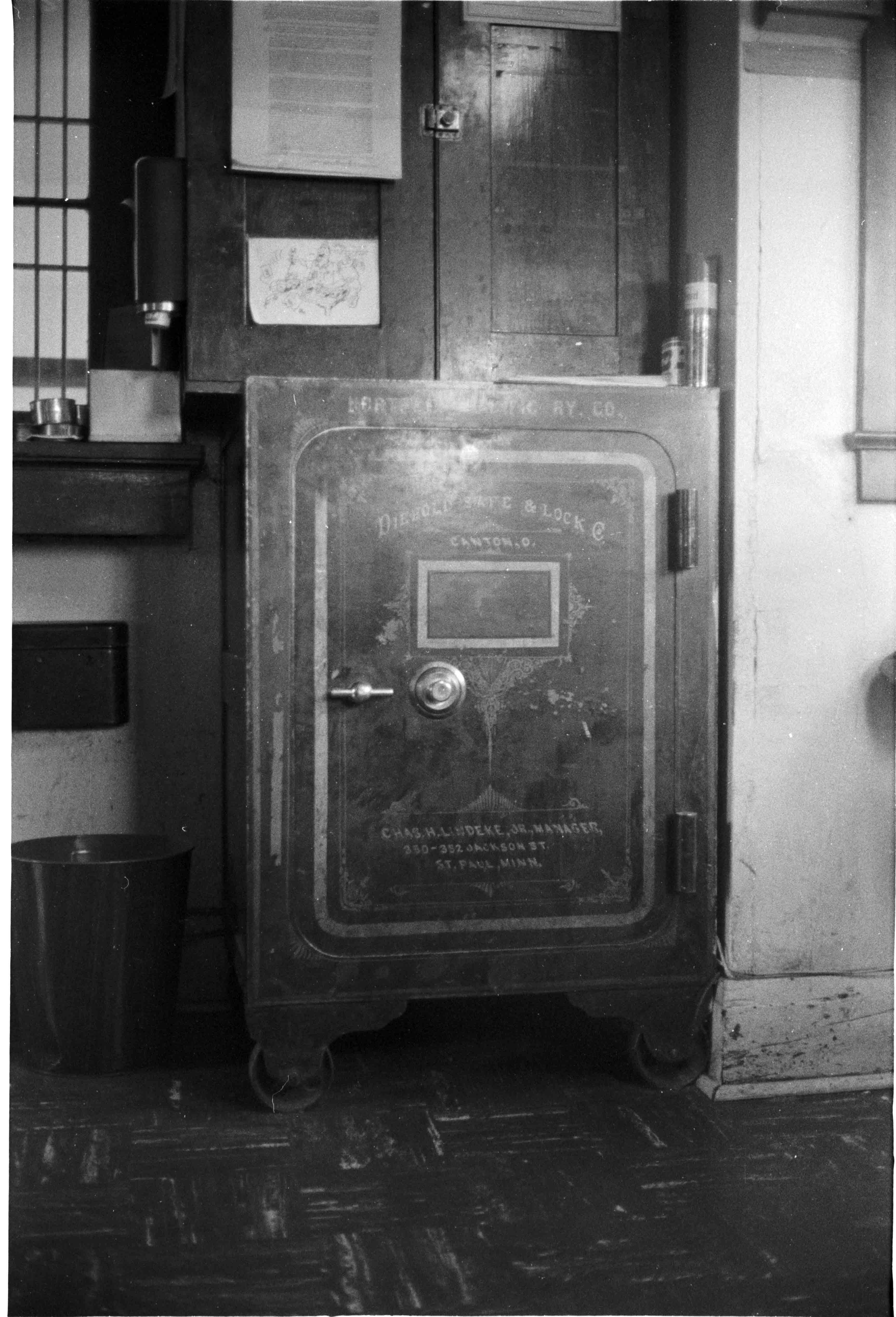 Town side view of NPRR depot about 1935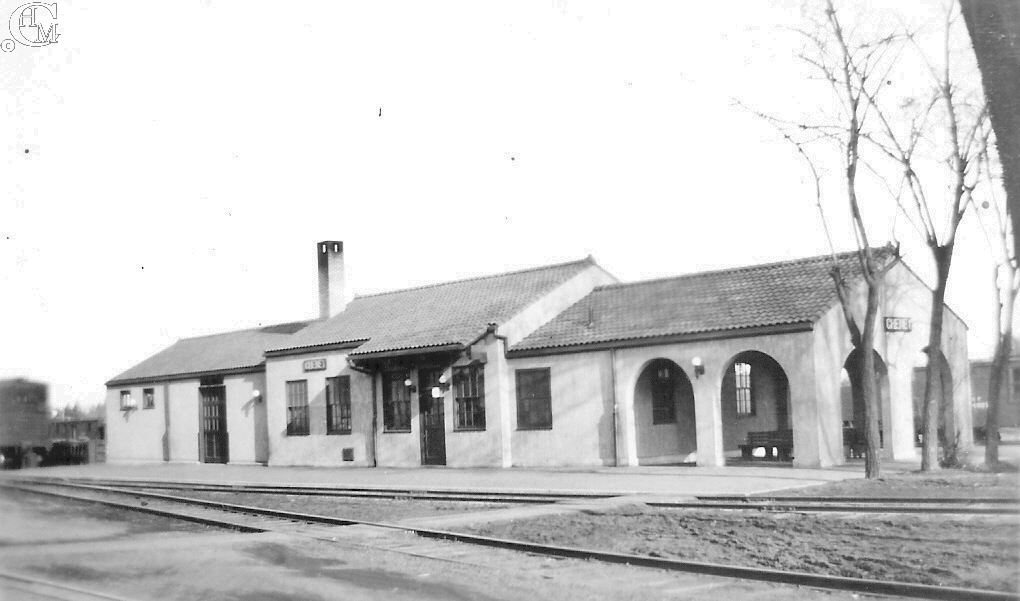 Backstory and Context
Agitation for a new depot began in the teens, but consideration of a new depot was put on hold by the Northern Pacific Railway when the United States entered World War I.
In the mid-twenties, A.H. Johnson, President of the Commercial Club appointed a committee to work toward obtaining a new depot for Cheney. In 1929, the committee celebrated it success in obtaining an agreement for a new depot from the railroad company at a time when they were not generally doing this kind of work.
Aerdinger & Miller Construction Company was awarded the contract, with a final cost of $25,000. Many local men were employed as part of the construction crew.
Opened in the summer of 1929, the Northern Pacific Railway depot is of Spanish style in stucco with a tile roof. The platform is of red brick, with ornamental lamp standards to fit in with the general appearance of the city street lamps. There is an arch-roofed outside waiting room, and inside general waiting room with a separate women's waiting room at the west end of the building. The center of the building houses the business and telegraph office, as well as the operations room, and the east end of the building has a baggage room and freight room with a scale. A coal-fired hot water heating system with radiators heats the entire building. Modern furniture is replacing the old equipment.
The depot remained a main gateway to the city through World War II and into the early 1960s. Students living in Spokane took the train to attend classes at the Normal School. Soldiers left for and returned home from war by train. In 1950, President Harry S. Truman's train stopped at Cheney after a ceremony at Coulee Dam, and the President made a short visit in our community as a favor to former Governor Clarence D. Martin.
The last passenger train stopped at the depot in May 1971. The building continued to be used as an operations center for several more decades before being declared surplus in the early 2000s.
The main modifications from the original design, are the enclosing of the baggage room doors. Much of the interior walls and fixtures remain intact.
Sources
Cheney Free Press 1929; 1971
Recollections of the Ebert family
Recollections of the Stiffler family
Additional Information