Quackenbush House
Introduction
Quackenbush House was long believed to be the oldest building still standing in Albany. Wood buildings can be more easily dated. Because Quackenbush House is made of brick, it is difficult to give it a precise date of construction. Experts estimate it was built sometime between 1736 and 1746, making it over 270 years old. It is known for being the home of Revolutionary War officer Hendrick Quackenbush.
Images
A view of the front of the building.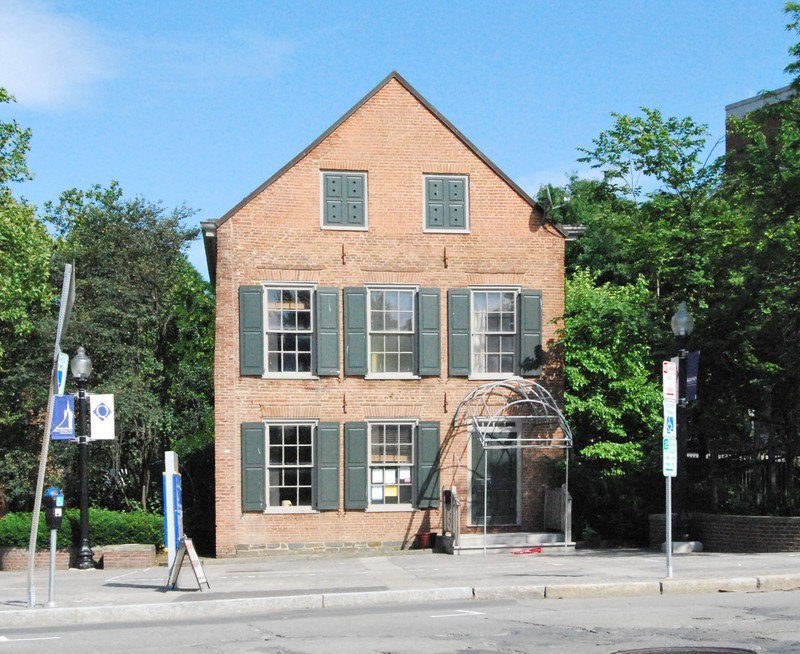 Backstory and Context
Constructed in the 1730s by Pieter Quackenbush, a successful businessman, this house originally sat outside of the boundaries of the city of Albany. It was technically located in Rensselaerswyk.
Currently, Quackenbush House is most likely the oldest intact building still in Albany. It was recently uncovered that 48 Hudson Avenue can be dated to 1728, but it has undergone extensive renovations over the years and the collapse of the neighboring building in August of 2016 jeopardized its future viability.
Quackenbush House itself only escaped demolition by the narrowest of margins. In 1969 when the I-787 off ramp was being constructed several local historical societies stepped in and successfully got the ramp moved slightly to the south, avoiding the building.


Sources
Bielinski, Stefan. Quackenbush House. New York State Museum. July 15, 2010. Accessed February 22, 2017. http://exhibitions.nysm.nysed.gov//albany/loc/qhouse.html.

The Oldest Building in Albany. All Over Albany. July 20, 2009. Accessed February 22, 2017. http://alloveralbany.com/archive/2009/07/20/the-oldest-building-in-albany#more.
Photo by Matt Wade: https://upload.wikimedia.org/wikipedia/commons/c/c9/Quackenbush_House_2011_2.jpg