Oliver Johnson House and Oliver Johnson Woods Historic District
Introduction
Located on the north side of Indianapolis, and largely surrounded by Meridian-Kessler, Oliver Johnson's Woods Historic District is a product of the rapid suburbanization of Indianapolis from the mid-1800s to the early 1900s. The neighborhood takes its name from the family who owned the land from the 1860s to the early 1900s. Near the center of the historic neighborhood is the original home of Oliver Johnson and his family, which was built in 1862. The Johnson's sold their farmlnd to residential developers which led to the growth of this suburb.
Images
A home in Oliver Johnson's Woods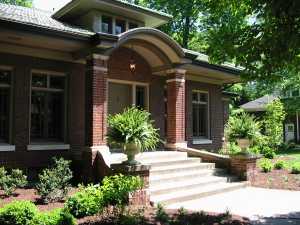 Oliver Johnson built this home in 1862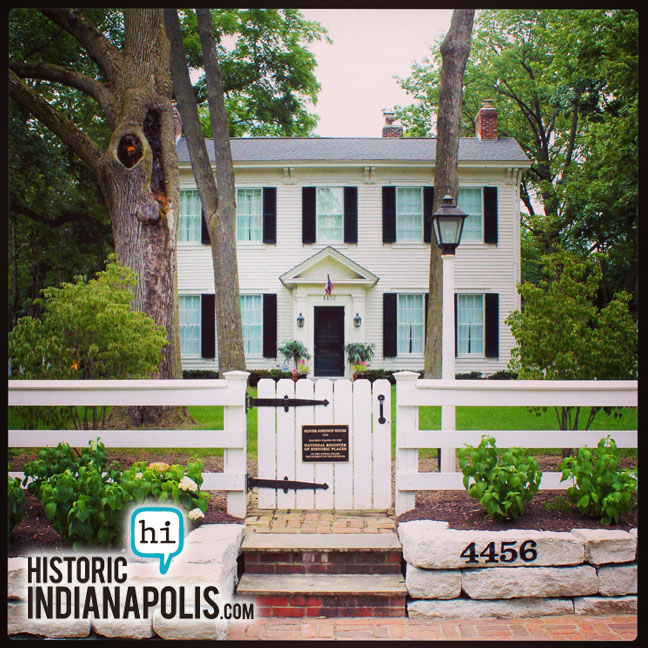 Backstory and Context
The neighborhood known as Oliver Johnson's Woods began with settler Jeremiah Johnson and his three sons, who claimed 80 acres of land just north of the newly-relocated state capital. Johnson and his sons cleared the land, built homes, and soon moved the extended family to the plot, including Johnson's grandson, Oliver.

As an adult, Oliver Johnson bought his own plot of land a short distance from the original Johnson homestead in 1846. Eventually, Johnson subdivided his property (in 1909), with part of it sold to the city to be used as a rail line connecting Indianapolis and the community of Broad Ripple. Johnson's subdivided plots were bought by a variety of prosperous business owners and immigrants, and the neighborhood boasts a wide variety of architectural styles. Oliver Johnson's home, built in 1862, still stands, although it was moved to face Park Avenue rather than Central Avenue, as it was originally constructed.

Oliver Johnson's Woods was added to the National Register of Historic Places in 2004.


Additional Information