Fort Tilden
Introduction
Fort Tilden is a former United States Army installation was built in 1917. The fort was named for the New York Governor, Samuel J. Tilden on August 1, 1917 and provided added harbor defenses during World War I as a part of the Taft system of coastal defenses. The area now boasts of beautiful beaches, reclaimed natural areas, and great spaces for walking and fishing. The area is also popular with bird-watchers and other nature-lovers.
Images
Fort Tilden Building 1 was constructed by the WPA. Shown here in 1940.
Nike Launch Area at Fort Tilden, 1969.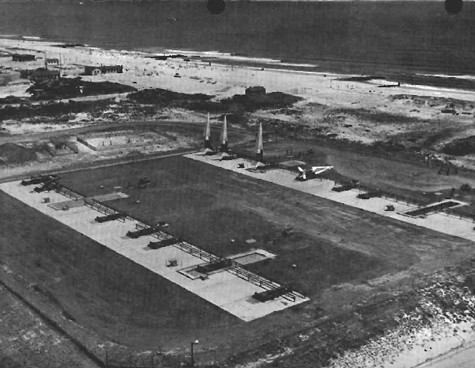 The coastal batteries at Fort Tilden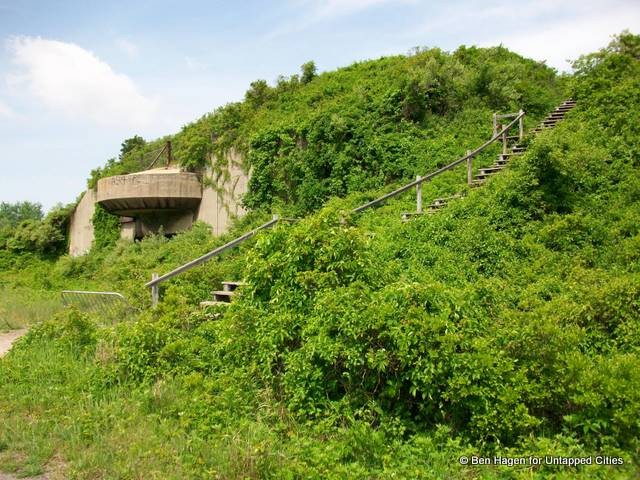 Backstory and Context
The fort was originally known as Camp Rockaway Beach before it became one of the larger coastal defense batteries adjacent to New York's harbor. The station was manned to deter attacks on the American homeland during both World Wars. The fort was used through the first half of the Cold War. An exploration of the weapon systems at this fort demonstrates the progression of military technology throughout the middle decades of the 20th century. Starting with smooth-bore cannons and sixteen inch naval rifles in the two World Wars to Nike, Ajax, and Hercules air defense missiles in the Cold War, Fort Tilden demonstrates the defensive weapons of the United States military from World War I to the Cold War.

By the mid-1960s, military officials determined that Fort Tilden no longer served a vital purpose in the nation's network of defensive installations. The fort was used by the Army Reserve in the late 1960s but was decommissioned in 1974. After the army left, the land was turned over to the National Park Service. A portion of the buildings at Fort Tilden have been transformed to house the artist studios utilized by the Rockaway Artist Alliance. In addition, the Rockaway Theatre Company offers live productions at the historic Post Theater.
Sources
National Parks of New York Harbor Conservancy. New York Harbor Parks. Accessed February 19, 2017. http://www.nyharborparks.org/visit/foti.html.

A Detailed History of Fort Tilden. National Park Service. Accessed February 19, 2017. https://www.nps.gov/gate/learn/historyculture/detailedforttilden.htm.


Additional Information