Midway Congregational Church
Introduction
Founded in 1752, Midway Congregational Church has long served as one of the leading landmarks of this section of Georgia. The Midway community was developed by wealthy planters whose slaves produced rice, indigo, and other crops. The original church was built in 1752. After it was destroyed during the American Revolution, the congregation rebuilt the church in 1792. The church was occupied by Union soldiers during the Civil War but was spared destruction. The church and its cemetery are part of the Midway Historic District.
Images
The interior of the historic church.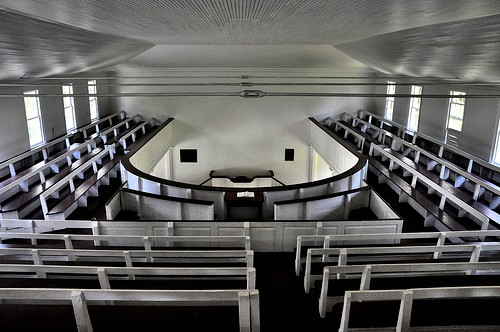 This church was constructed in 1792 and replaced a previous chapel that had been destroyed in the American Revolution.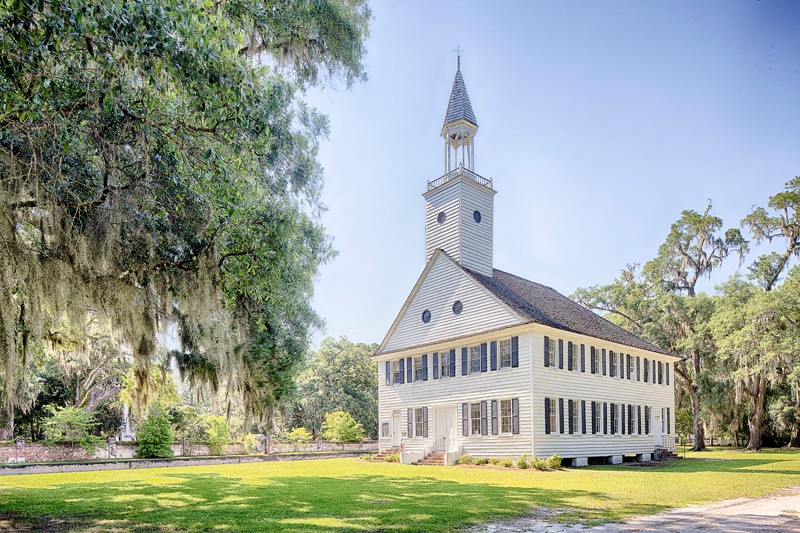 One of several historical markers near the church and cemetery.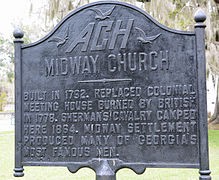 Backstory and Context
Located between Savannah and Darien along Highway 17, the historic church was part of the path of two opposing forces-the British in the Amerian Revolution and the Union army in the Civil War. When the British in East Florida invaded Georgia in the year of 1778, this area became a target as troops attacked farms and plantations.

In the Battle of Midway Church, undermanned Patriot forces were pushed back to the church. Local militias attempted to trick the British leadership into sparing them by claiming that a large Patriot army was en route. The rouse worked as British forces left the area, but not before they burned the Congregational Church to the ground.
The current church structure was built in 1792. It was occupied by Union forces during Sherman's March to the Sea, also known as the Savannah Campaign, by General Judson Kilpatrick. The Union General used the structure as his temporary headquarters and after he left, it was used to house Union soldiers for a few days until they left to rejoin Sherman's main force. Though the soldiers allowed their horses to graze in the cemetery adjacent to the church, they left the beautiful structure standing even as they burned a path of destruction through Georgia and South Carolina.
Sources
Cox, Dale. Explore Southern History. Accessed February 19, 2017. http://www.exploresouthernhistory.com/midway.html.

Midway Congregational Church. Historical Churches of Gerogia. Accessed February 19, 2017. http://hrcga.org/midway-congregational-liberty/.

Shippey, Judith A. "Midway." New Georgia Encyclopedia. 16 September 2014. Web. 19 February 2017.

Additional Information