William "Indian Billy" Ice Monument
Introduction
The William Ice monument and gravesite commemorates the life of "Indian Billy" who witnessed the conflicts between early settlers of European descent and Native American tribes. Billy was captured at the age of about 12 when Native Americans raided the Ice family homestead while his father, Frederick Ice, was away, Billy was captured by Native Americans. Years later, he was reunited with his family. Other settlers claimed that he maintained "Indian tendencies" owing to his years among Native Americans. This monument is a small, hidden reminder of what life was like for the European settlers and Native Americans in this area, of this time.
Images
Monument within graveyard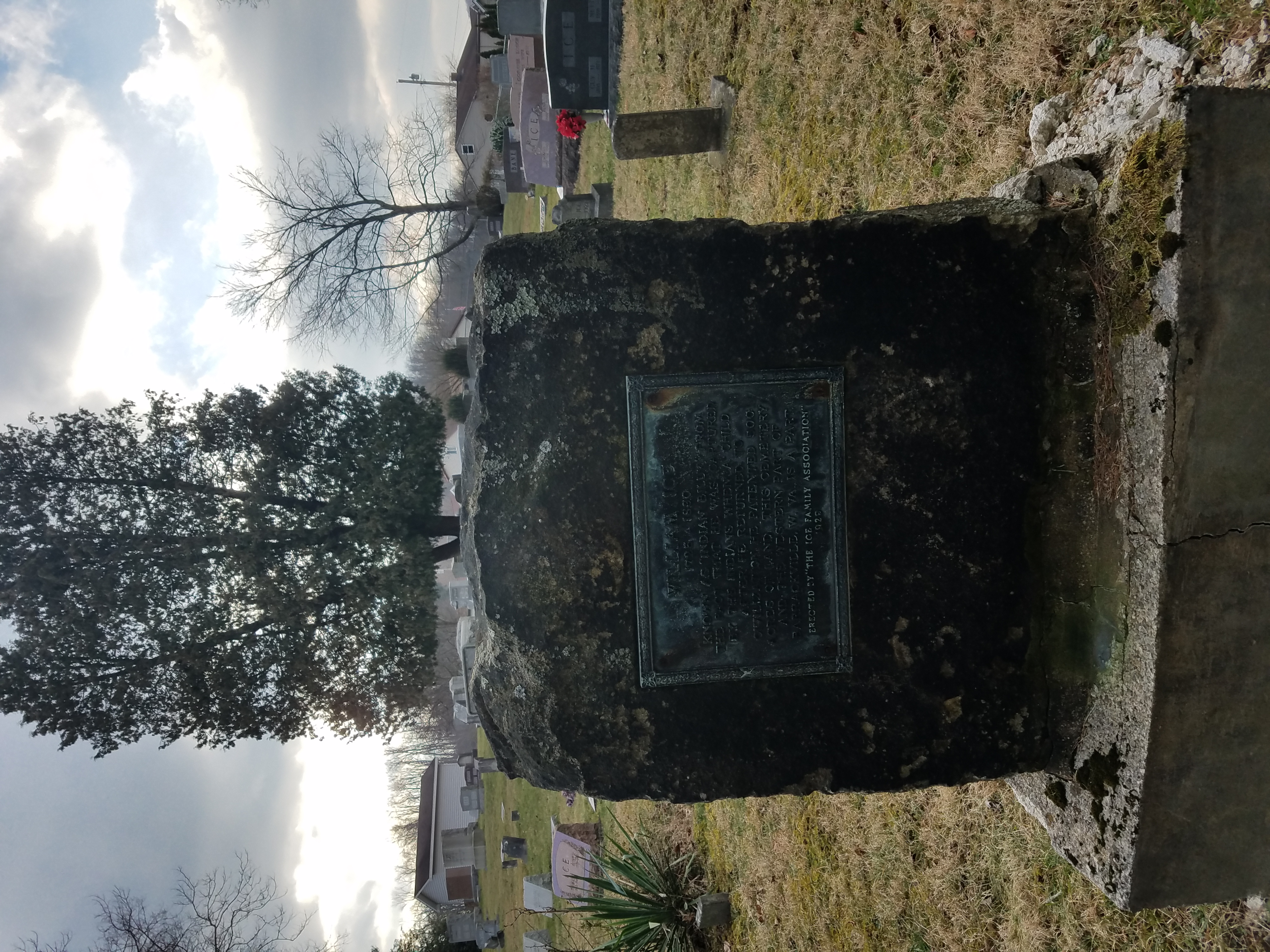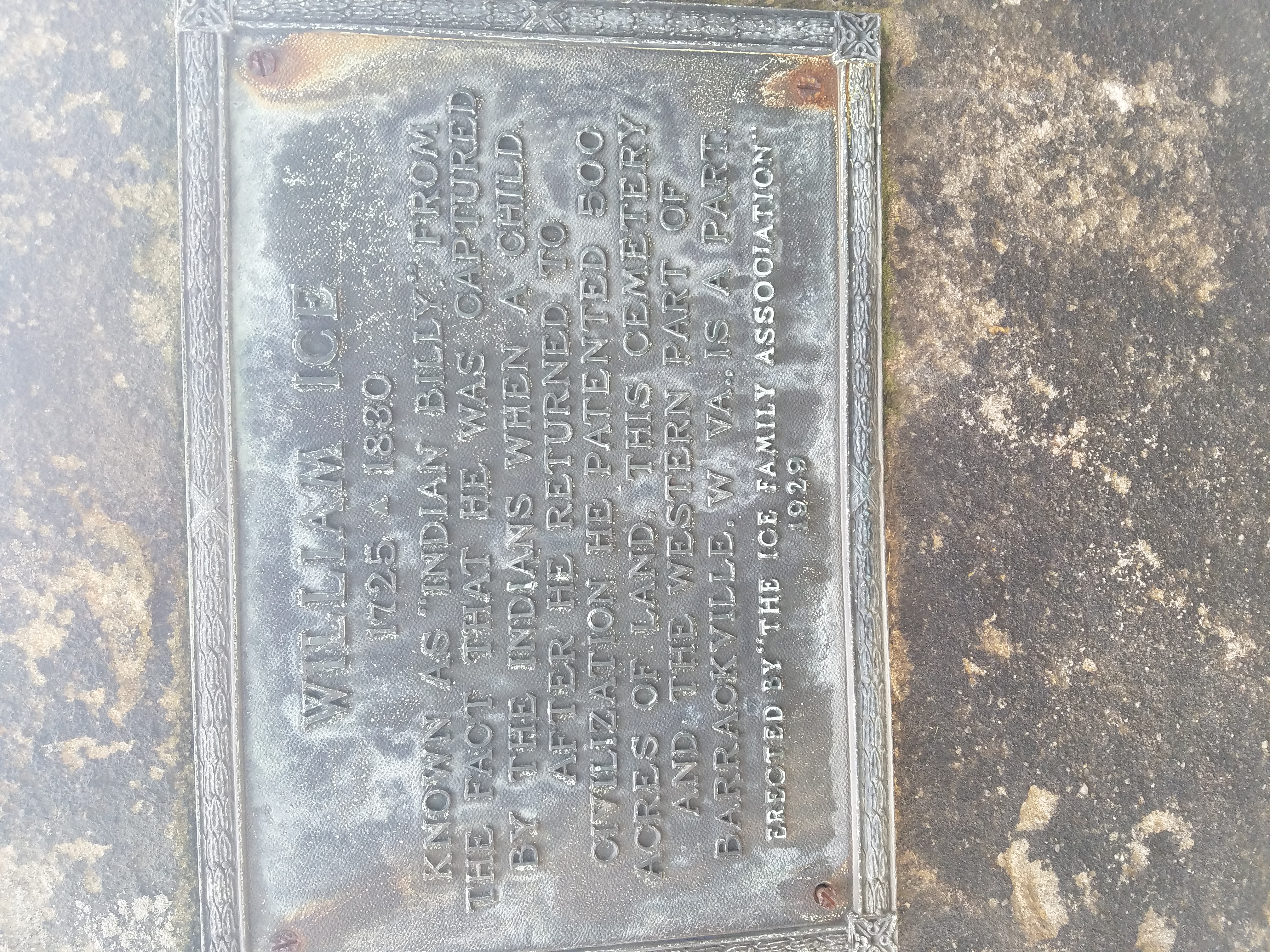 Backstory and Context
William Ice was born around 1730. He and his three siblings were captured in a Native American raid when his father left to trade goods near Winchester. This trip took several days and left the wife and children vulnerable at the homestead. When the two men returned they found that the Mohawk Indians had raided the homestead and taken Frederick's wife and children captive. Billy's sister Mary stayed with the tribe for the rest of her life. Billy lived with this tribe for five to ten years and was reportedly traded to the Shawnee by his Mohawk captors.
Billy was able to return by stealing a horse and arriving in Pittsburgh where he lived among French soldiers. He later served as a liaison for the French to communicate with the local tribes. Billy found work as a laborer and later enlisted in the Virginia militia based at Prickett's Fort. He later purchased land near Barrackville and told many stories that were repeated so many times without being written that it is difficult to discern many of the precise details of his life. This monument serves as a reminder of the way many residents valued and repeated his stories of life on the frontier and among Native Americans.
Sources
William "Indian Billy" Ice," Family Search, accessed on February 19th 2017, https://familysearch.org/photos/artifacts/3018903

"William Galloway Ice: He Was Called "Indian Billy"...," History and Novelty, accessed on February 19th, 2017, https://historyandnovelty.wordpress.com/2014/07/22/william-galloway-ice-he-was-called-indian-billy/
Additional Information