Ransom Place Historic District
Introduction
Established in 1897, Ransom Place is the oldest African-American neighborhood in Indianapolis. Some writings suggest that the area was a largely African-American settlement as far back as the 1830s. Development in the mid-twentieth century led to the destruction of many such neighborhoods; Ransom Place is the most intact 19th century African-American neighborhood.
Images
Houses on the eastern side of the 900 block of N. Camp Street in Indianapolis, Indiana, United States. This block is part of the Ransom Place Historic District, a historic district that is listed on the National Register of Historic Places.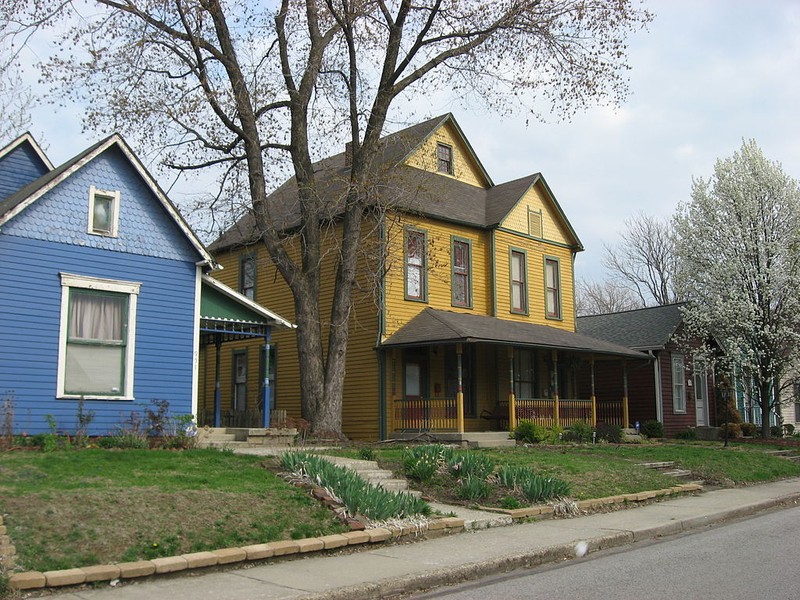 Historic marker on this historic district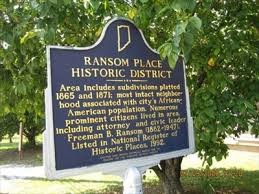 Backstory and Context
Consisting of roughly fifty homes on six blocks, the Ransom Place Historic District is one of Indianapolis's only remaining African-American neighborhoods from the 19th century. It was named for Freeman B. Ransom, an attorney and general manager of the Walker Manufacturing Company, which was founded by Madam C. J. Walker. Freeman's son, Willard, who was a noted attorney, also lived in the neighborhood. The neighborhood was home to numerous African-American civic leaders and professionals. Ransom Place was a vital African-American community well into the twentieth century. Walker herself lived just southwest of Ransom Place.

The neighborhood consists of Queen Anne cottages, most of which date to the 1890s. Most of the homes feature T-plans and L-plans The Ransom family owned two homes at 824 and 828 California Street.

When racial discrimination began to decline in the 1950s, some African-Americans left Ransom Place and moved into other neighborhoods, and the community fell into a period of decline. A number of the homes were vacant and in a state of disrepair until the 1980s, when Jean Spears moved into Ransom Place. Spears was active in historic preservation and after buying a home on Camp Street in 1987, she began trying to revitalize the neighborhood.

The Ransom Place Historic District was certified by the Indiana Department of Natural Resources and was included on the National Register of Historic Places in 1998.







Additional Information