Fleming County Covered Bridge Museum
Introduction
Established in 2007, Fleming County Covered Bridge Museum preserves and shares the history of covered bridges in Fleming County and throughout the area. The museum provides guides to each of the covered bridges in the area, in addition to exhibits related to local history and community programming.
Images
Goddard Covered Bridge, Fleming County, Kentucky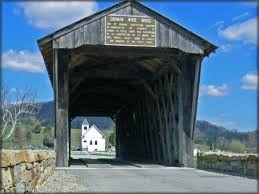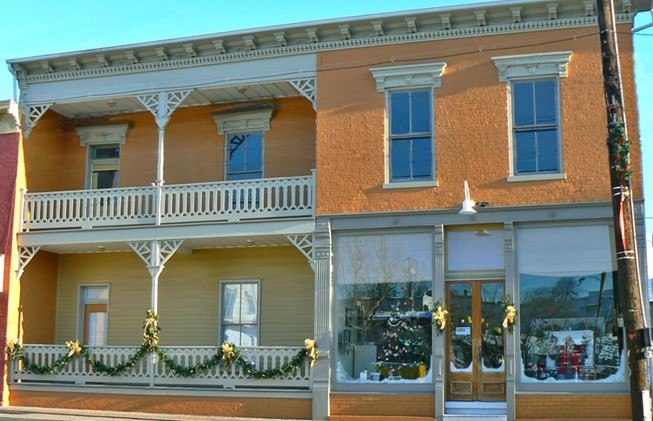 Backstory and Context
Covered bridges were first built in the 1790s, but were not popular until 1814. At one time there were more than 400 covered bridges in Kentucky. Only 13 remain, with Fleming County having three. Each have their own story to tell.

Probably the most recognized, Goddard White Covered Bridge is the only surviving example of Ithiel Town Lattice design in Kentucky, with timbers joined by wooden pegs. Actual date of construction and the original builder are unknown, but the bridge can be traced back to the 1820s. A favorite spot for photographers, the Goddard Bridge frames the Goddard United Methodist Church in the background. A historically accurate renovation was recently completed on this bridge and it is again open to both pedestrian and vehicle traffic.
The Grange City Covered Bridge (Map) is an 86 foot span over Fox Creek. Replaced by a concrete bridge in 1969, efforts are underway to restore the bridge damaged by four floods. Although no longer open to traffic, the bridge stands majestically amid the surrounding rolling hills.
Tragically, the Sherburne Covered Bridge was destroyed by fire in 1981. It was the only suspended covered bridge in the world. A historical marker identifies the bridge's location in tribute to the grand structure and its history.
The Ringo's Mill Covered Bridge was erected around 1867-1869 over Fox Creek on highway 158. The bridge and surrounding community developed because of a grist mill operating on Fox Creek in the mid 1880s. The bridge is not open to automobile traffic but proudly welcomes visitors now as it did over one hundred years ago.
Sources
1) http://www.kentuckytourism.com/things_to_do/fleming-county-covered-bridge-museum/2035/ 2) http://www.flemingkychamber.com/tourism.asp
Additional Information