111 Main Street Parkville, MO
Introduction
Parkville Artisan's Studio is an artist's studio, gallery, and merchant. Originally erected in 1909 by Bert Yerrington and Dr. Johnson Underwood. Served as Vawter's Grocery.
Images
111 Main Parkville, MO Parkville Artisan's Studio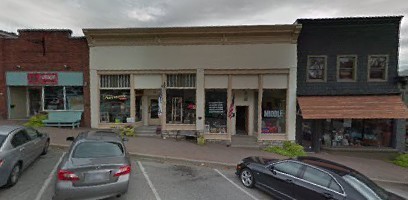 A look inside Vawter's Super Market, featuring aisles of groceries. An advertisement in the 1953 edition of the Narva, the Park College year book.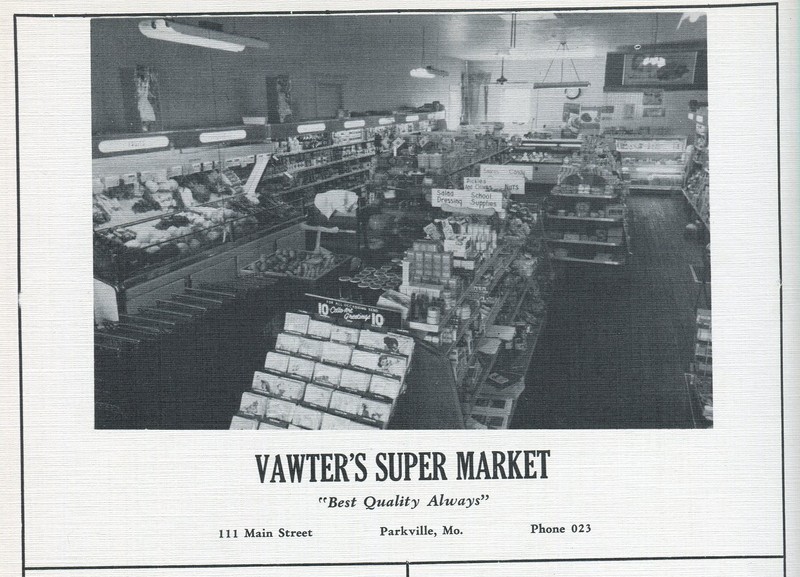 A view of the butcher's area inside Vawter's Super Market during the late 1950s. Pictured are Mr. Vawter, Bill Vawter, and Wilbur Williams.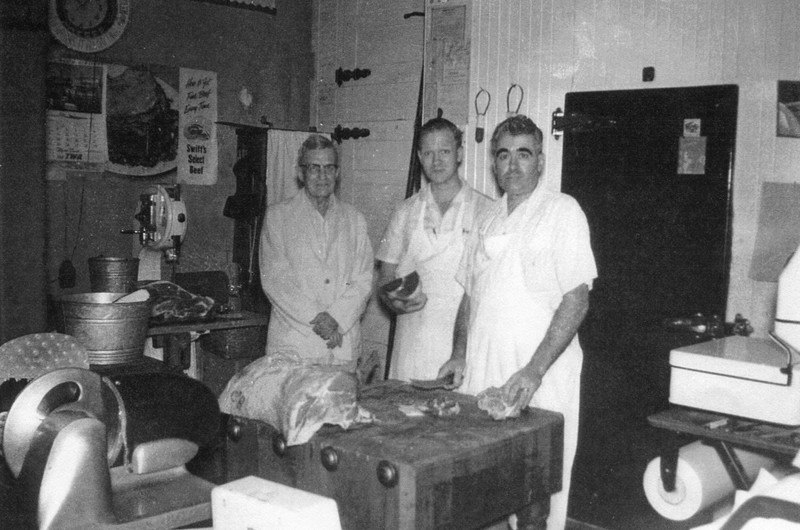 Backstory and Context
In June of 1909, construction began on this building and was completed later the same year. This was a joint venture between Burt Yerrington, a local builder and businessman who lived at 500 Main, and Dr. Johnson Underwood, the local physician who lived at 300 Main. Dr. Underwood arrived in Parkville around 1900. The building was constructed to accommodate two businesses. Dr. Underwood used 109 Main to house the Park Pharmacy, which he owned, as well as his office on the second floor. In the late 1920s, the Vawter brothers were operating Vawter's Super Market, a grocery store, at 111 Main.
An advertisement in the 1916 Narva (Park College year book) lists "W.F. Vawter - General Merchandise" with no address.
Vawter's Super Market continued to serve Parkville into the 1960s. Vawter's was one of three traditional grocery stores operating in Parkville at the time. The other two were Broadhurst Market at 113 Main and Busch Market at 103 Main. At one time, all of these stores made home deliveries.
In 1996, the building facade was renovated to be consistent with its historic era.1



Sources
1Parkville History Committee