Sherwood House
Introduction
Sherwood House was built in 1890 as a home for boys, and was later renovated into a dormitory for female students at Park College.
Images
A photo of the front view of the Sherwood House.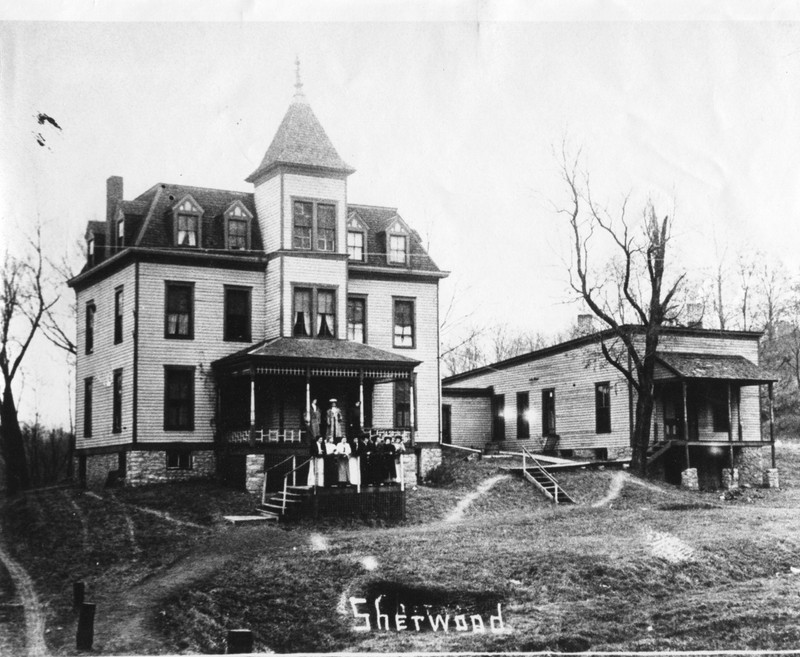 A photo taken of the front of Sherwood House.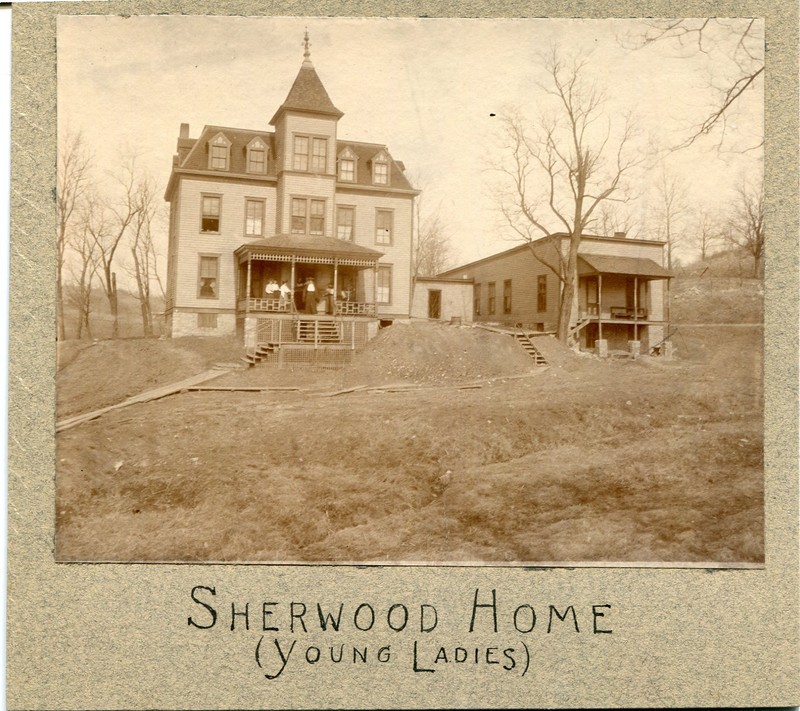 A photo of the Sherwood House fire in 1907.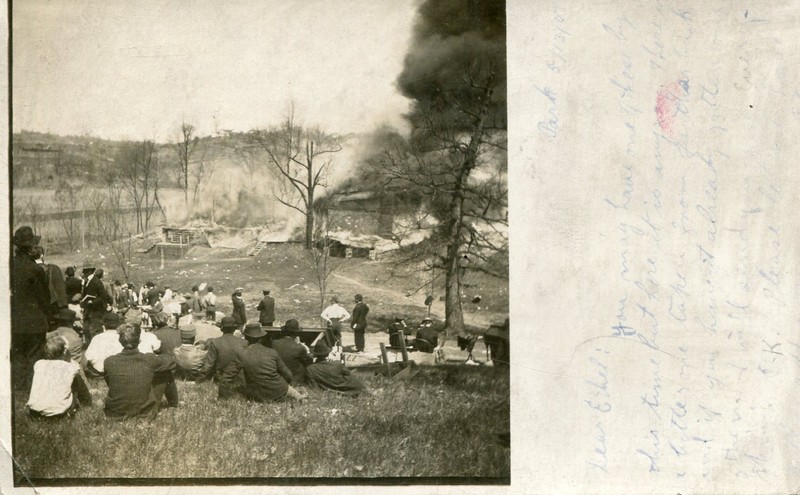 Backstory and Context
Sherwood House was named after Rev. EB Sherwood, a pioneer Presbyterian minister and a founder of the college. The house served as a female dormitory for students at Park University. Dr. McAfee started the project for Sherwood in August of 1890. The building was intended to be a female dormitory as it started as a home for boys. In 1891, alterations were made to the building and it was turned into a dormitory. The total cost for the construction of Sherwood was at $3,150. The dorm even held a parlor with a piano and large selection of literature, and was used to host social events. The money for the house was made up of gifts from many friends of the college and a large donation from the daughter of "Mrs. Sherwood" who was not related to Dr. Sherwood, but had an interest because of their shared name. On April 24, 1907, a fire started on the roof of Sherwood and was unable to be controlled causing the building to burn down. Twenty-four women lost their rooms and nearly everything they owned from the fire. Sherwood House was never rebuilt after the fire in 1907.


Sources
Sherwood House Records. The Park Building Collection. Fishburn Archive and Special Collections. Park University, Parkville, MO.
Additional Information