Geneva Cemetery
Introduction
Created in 1880, Geneva cemetery is located at the end of Cemetery road, Geneva Florida, 32732 (off first street between main street and route 46). Locals are buried as well as a large number of Civil War veterans.
Images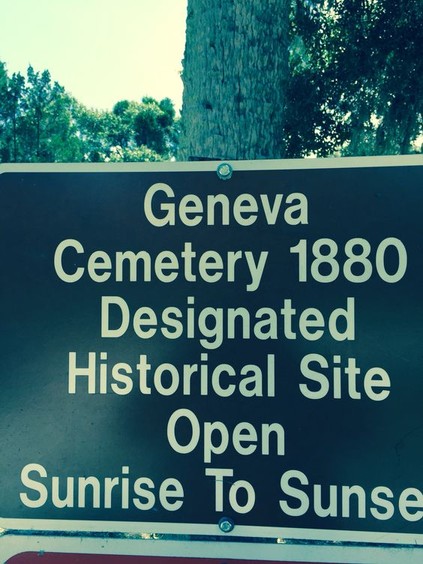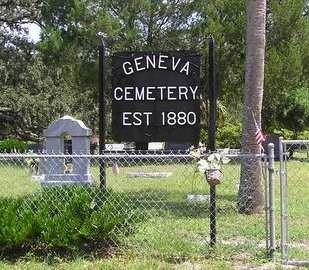 Backstory and Context
Seventeen Civil War soldiers are buried here; sixteen of them served in the Confederacy and one served in the Union. One of the soldiers, Henry Baker, enlisted as a private in company "D", 19th Virginia volunteer infantry regiment at Howardsville, Virginia. He was captured at Hatchers Run, Virginia and taken to Old Capitol Prison in Washington D.C. Henry took the oath of Allegiance to the Union and was released near Sandusky, Ohio. Early schools in Geneva were originally located in the homes of local residents. The first formal school was built in 1874 on land that was also donated by Progar Debogary.
Geneva cemetery was originally called Lake Harney Cemetery. The property was donated by Progor DeBogory, who was head of one of the Russian families who settled in Geneva in 1880. Unfortunately, the land wasn't properly maintained for a time until another Russian family took over. Recent work has protected the lovely oaks and symbolic cedars and shell has been spread on the parking lot and driveway.
Before 1952, a fence hadn't been installed around the cemetery. This finally was done after fox hunters rode right through the cemetery and toppled over headstones. They continued doing so even after being told to stop. A woman named Lorraine Whiting took over the care of the cemetery after her aunt died. Throughout the years, headstones for unmarked graves have been made, markers placed to help find grave sites, and hours of yard work done to keep vines and trees off the fence
Sources
Chuluota; Gabriella; Geneva; Oviedo. Sanford, Fla: Museum of Seminole County History, 2005. Print.
Seminole County. Geneva History. USgennet.org/cemeteries.htm. Website. Access Date: February 21, 2017.
Jennifer O'Neil. "Geneva Grows, 1880-1910." The Florida-Times Union. Article.
Additional Information