Florida Caverns State Park
Introduction
The Florida Caverns State Park is an amazing site to visit. There are many activities, and informative tour guides that can educate you on the history of the caves also. Check out this site it is defiantly out of the ordinary white sandy beaches we're use to in Florida. Take a chance and come see these stalactites, and stalagmites for yourself at The Florida Caverns State Park.
Images
Florida Caverns State Park inspires a multi-day family-friendly trip through north Florida.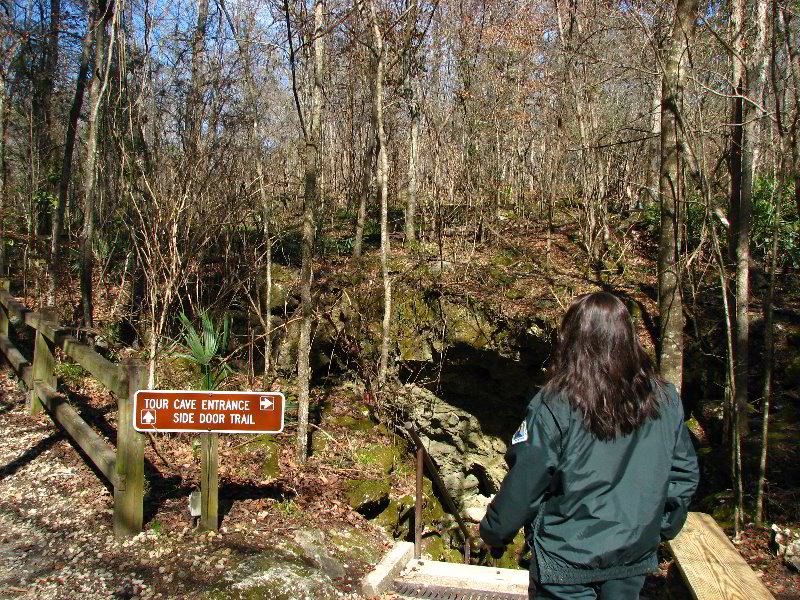 National Natural Landmark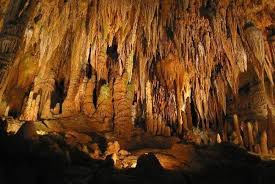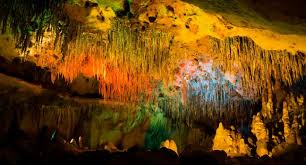 Backstory and Context
Florida Caverns State Park in Marianna has some of the most stunning underground network of caverns. This underground hidden gem "has dazzling formations of limestone stalactites, stalagmites, soda straws, flowstones and draperies" (Florida Division of Recreation and Parks). A limestone cave or cavern is a natural cavity that is formed underneath the Earth's surface. The formation of these caves "did not form over a matter of years, decades, or even centuries. Rather, they are the result of 38 million years of falling sea-levels" (Kathryn). Over millions of years, acidic water dissolves away the limestone, leaving cavities which grow over time. Many beautiful structures that include stalagmites, and stalactites are formed inside caves as acidic water, carrying limestone, slowly trickled down through the caves roof and onto their floors. Archaeologist even discovered human footprints, and artifacts left from ancient Indian hunters. The first documentation of this site was in the 1600s by Friar Rodrigo de la Barrancas. Barrancas "described caves in the vicinity and noted that Indian hunters often used them for shelter while they were out in search of game" (Cox).
Florida Caverns State Park pops up in history time to time. When the Florida population was increasing in the 1800s, people began demanding more land. "Andrew Jackson as the first governor of the Territory of Florida sent a warning to the Seminole that their days in Florida were limited. The Indian Removal Law of 1830 only hastened the inevitable (Gannon, 228)." There is a "prevailing folklore" a story about Indians seeking cover in these caves during the Indian removal expedition that "suggests a group of Seminoles trying to escape Andrew Jackson's Indian removal expeditions of the early 19th century took refuge in the caverns. Further, the secluded underground openings have reportedly sheltered outlaws, runaways, and mischievous teenagers for centuries (Kathryn)."
The Florida Caverns were investigated by Confederates during the Civil War. They were in search of "a possible source of niter for making gunpowder, but found them too wet." Until the 1930s the use of the Caverns was used for tourist attraction, and collect the revenue (Cox).
Designated by the Florida Caverns State Park website there are guided cave tours, offered Thursday thru Monday except on Christmas and Thanksgiving days, provide an exciting opportunity to view cave formations such as stalactites, stalagmites, draperies, flowstone, soda straws, columnns and rim stone pools. Visitors can learn about the geology, wildlife, and history of this cave system. The park offers visitors two networks of nature trails. The short, scenic Visitor Center Trail winds its way through towering hardwoods and limestone bluffs above the river floodplain. The Upper Chipola trails offer 6 miles of exploration for hikers, bicyclists and horseback riders in the woodlands along the sparkling Chipola River. The historic visitor center features an extensive display of maps, exhibits, historic artifacts and a video tour of the Florida Cavern. Downstairs, the park's concession is the staging area for guided cave tours and offers refreshments, souvenirs, trail maps and other information about park facilities. The park also offers fishing, picnicking, camping and canoe rentals. Stables and equestrian camping facilities are available for visitors who bring their horses.
Sources
Cox, Dale. "Florida Caverns State Park - Marianna, Florida." Florida Caverns State Park - Marianna, Florida. N.p., n.d. Web. 01 Mar. 2017.
"Florida Division of Recreation and Parks." Florida State Parks. N.p., n.d. Web. 01 Mar. 2017.
Mohlenbrock, Robert H. "Florida underground: at a state park riddled with caves, even the Chipola River ducks below the surface." Natural History, Dec. 2007, p. 44+.
Kathryn. "The Underground History of Florida Caverns State Park." Florida Memory Blog. N.p., n.d. Web. 01 Mar. 2017.
Michael Gannon, ed., The History of Florida, 13th ed. (2013).

Additional Information