Islamic Society of Boston Cultural Center
Introduction
The Islamic Society of Boston Cultural Center in Roxbury is a large, 70,000 square foot mosque with a sanctuary hall that can hold 3,000 worshippers. It also features a school for children, offices, library, and a gymnasium for women. The mosque, the largest one in New England, is the second building of the Islamic Society of Boston, whose main house of worship is located at 204 Prospect St. in Cambridge. The Society was founded in 1981 by Muslim students from local colleges and universities who consolidated their organizations. The mosque in Roxbury opened in 2009 at cost of over $15 million.
Images
The Islamic Society of Boston Cultural Center in Roxbury opened in 2009.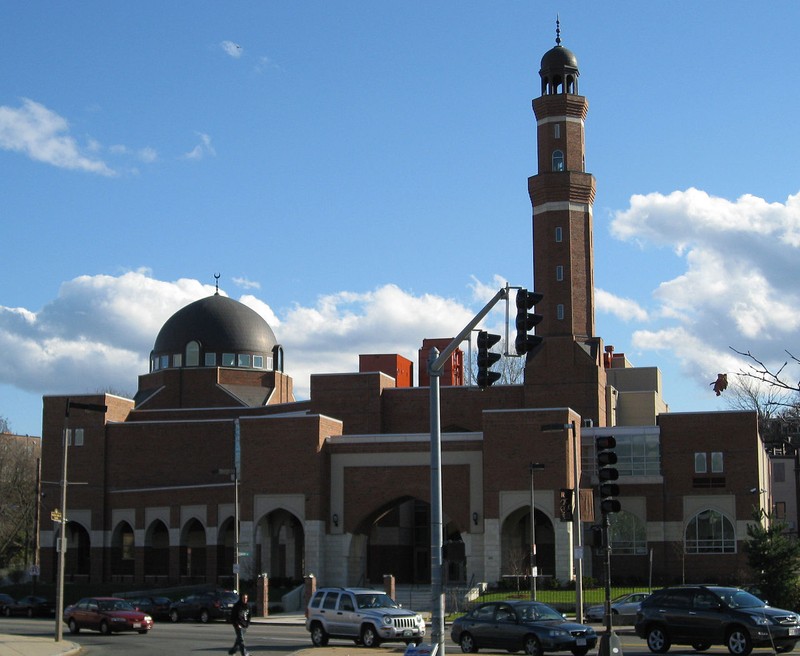 The Islamic Society of Boston mosque in Cambridge opened in 1993.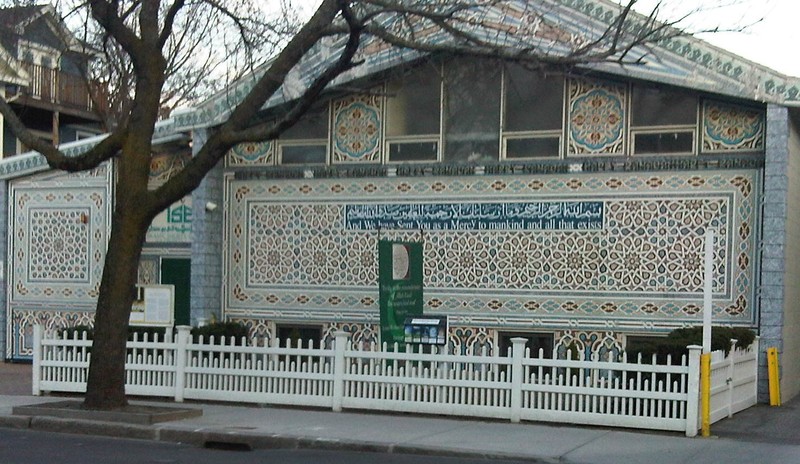 Backstory and Context
The Islamic Society has been accused of having ties to Muslim extremism, as some of its worshippers have been charged with terrorist activities. These include the Tsarnaev brothers (they attended the mosque in Cambridge), who, on Aril 15, 2013 detonated two homemade bombs at the finish line of the Boston Marathon. The Islamic Society itself has not been linked with terrorist activities by law enforcement authorities. Recently, in 2015 an American man threatened to firebomb the mosque in Roxbury in a post on Facebook he wrote the day after the terrorist attacks in Paris. He plead guilty to the charges in a federal court in February 2017.
Sources
"About." Islamic Society of Boston. Last updated November 19, 2014. http://isbcambridge.blogspot.com/2014/11/about.html.
"About Us." Islamic Society of Boston Cultural Center. Accessed February 14, 2013. http://isbcc.org/about-us.
Carraggi, Mike. "Wilmington Man Pleading Guilty to Threats to Burn Boston Mosque."
Wilmington Patch
.
February 13, 2017. http://patch.com/massachusetts/wilmington/wilmington-man-pleading-guilty-threats-burn-boston-mosque.
Dorrell, Oren. "Mosque that Boston suspects attended has radical ties."
USAToday
. April 25, 2013. http://www.usatoday.com/story/news/nation/2013/04/23/boston-mosque-radicals/2101411.
Paulson, Michael. "A call to prayer, a long quest fulfilled."
Boston Globe
. June 26, 2009. http://archive.boston.com/news/local/massachusetts/articles/2009/06/26/muslim_community_to_celebrate...
Photos: Wikipedia Commons
Additional Information