Handley Library
Introduction
Handley Library was built as part of the last will and testament of Judge John Handley, though construction would not begin until 1908. Designed by John Barney and Henry Chapman at a final cost of $233,230, the library opened its doors in 1913. It was added to the National Register of Historic Places in 1969 and is considered a contributing property of the Winchester Historical District. Due to the Beaux-Arts design of the building, it contrasts heavily against the 19th century style of the other buildings in the district.
Images
Photo of the main entrance ca. 1913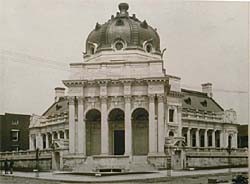 Aerial View of the Handley Library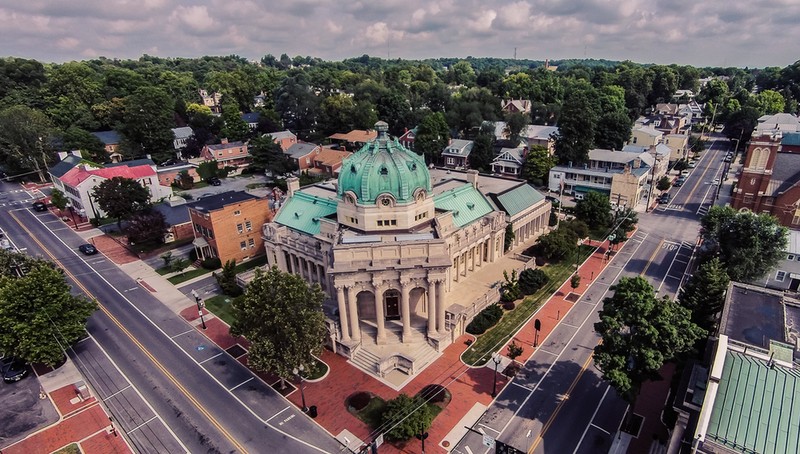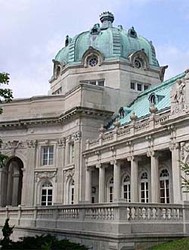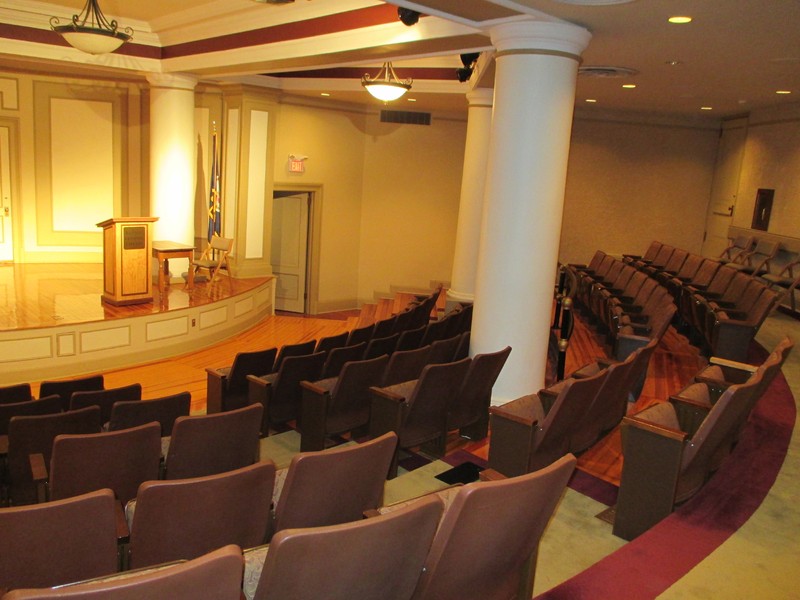 One of the Handley Library's Reading Rooms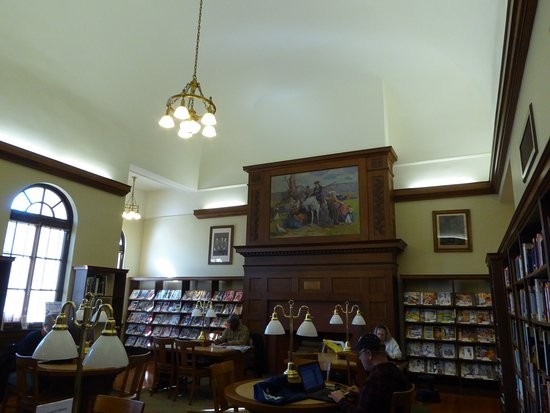 Backstory and Context
Judge John Handley was a lawyer and coal-magnate originally from Pennsylvania. As an Irish-American, he developed a fondness for Winchester during his many trips to the city due to the area's heavy Scots-Irish heritage. When he passed away in 1895, his will left $250,000 to the city of Winchester for the improvement of public education. Construction of the library would not begin until 1908 and it would take five more years to complete. Designed by architects John Barney and Henry Chapman in the French Beaux-Arts style, the final cost of the building would total $233,230.

At the time of its construction, the library's fireproofing and facilities were considered very advanced for the time. It is also unique in that the building was designed to look like an open book from the air, with the dome serving as the spine of the book. The first floor of the building contains the entrance hall, offices, and reading rooms. Beyond the entrance hall, the stacks are made up of five floors, with glass ceilings to allow light to filter down to each floor.

Situated at the intersection of North Braddock Street and West Picadilly Street, the Handley Regional Library dominates the heavily traveled intersection with both its size and unique style as compared to the neighboring structures. The building is still owned and maintained by the Handley Board of Trustees and was added to the National Register of Historic Places in 1969. A full restoration was performed in 1999 as part of a preservation effort, which earned the architect, Dennis Kowel, the Lucille Lozier Award, presented by Preservation of Winchester, Inc.
Sources
Handley Regional Library. Old Town Winchester. http://oldtownwinchesterva.com/business-directory/attractions-museums/handley-regional-library/.

National Register of Historic Places Nomination Form. National Park Service. http://www.dhr.Virginia.gov/registers/Cities/Winchester/138-0028_Handley,_Library_1969_Final_Nominat....



Additional Information