Roswell UFO Museum
Introduction
Located in a former movie theater, this museum includes artifacts and exhibits related to the belief held by many that aliens landed northwest of Roswell in July, 1947. The museum has some interesting depictions of aliens that are humorous as well as items showing how Roswell and various conspiracies have been presented throughout the past seventy years.
Images
The museum is located in a former theater in downtown Roswell.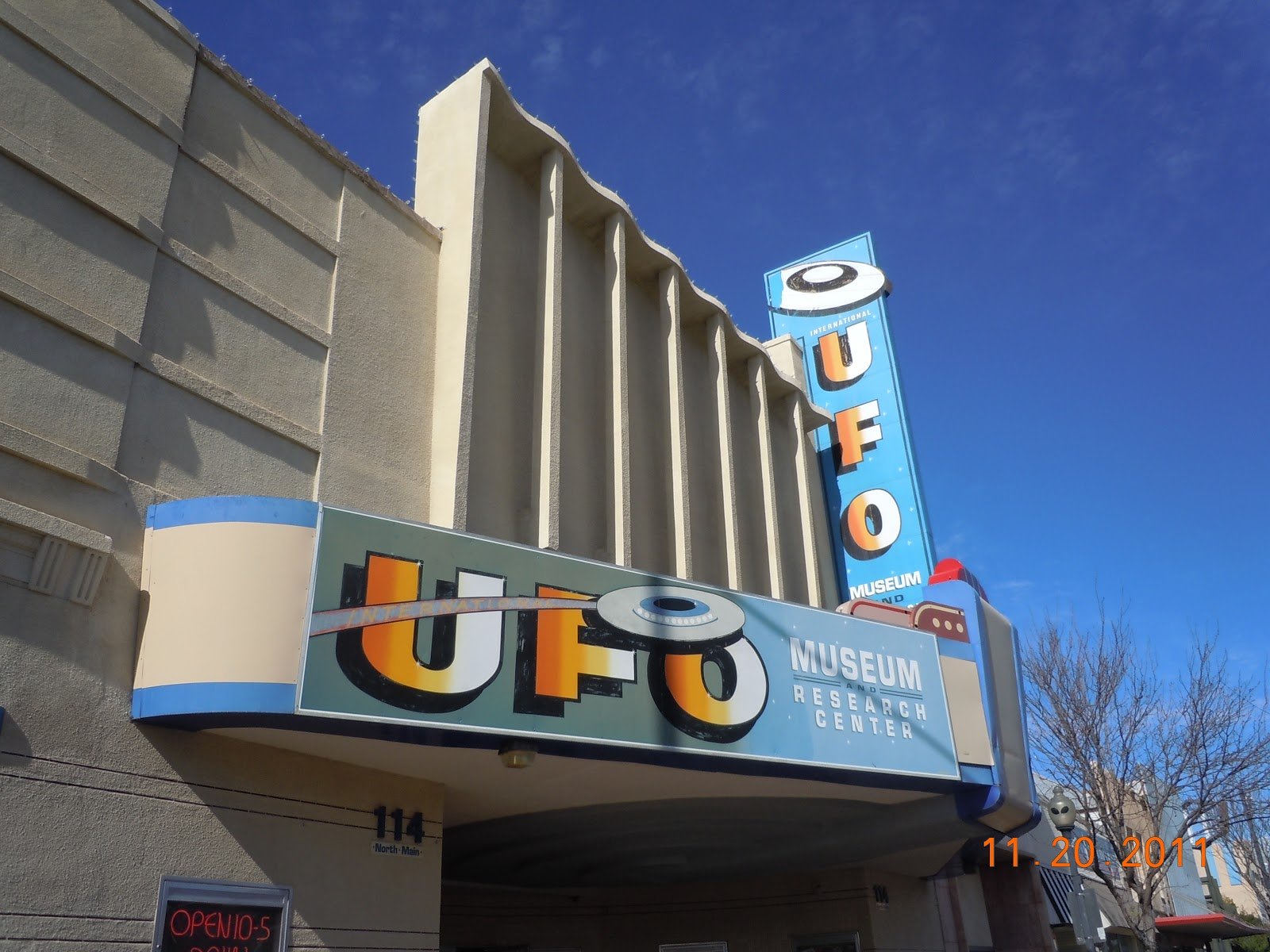 One of several exhibits within the museum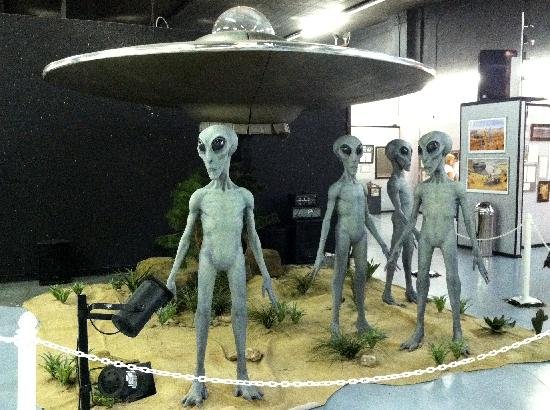 Backstory and Context
In the early 1980s, Stanton Friedman came across a story discussing the incident near Roswell. His intrigue with this story led him to begin his own investigation, including conversations with area residents and former officers and enlisted men who were at Roswell Army Air Field in 1947. HIs work inspired many to explore the question and public curiosity led to the creation of tourist attractions throughout Roswell. This museum offers something for tourists but also operates as a non-profit foundation.

Additional Information