Lyon Tower
Introduction
Lyon Tower is named after the first woman to graduate with a degree from WVU, Harriet Lyon. Lyon graduated at the head of her class in June 1891. Nearly a century later, West Virginia University officials named this structure in honor of Harriet Lyon's career and scholarly achievements.
Images
Photo courtesy of @LyonTowerWVU Twitter account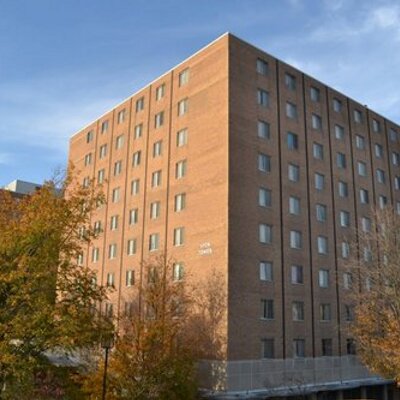 Two of the Towers dormitory buildings under construction, early 1960s. Photo courtesy of the West Virginia and Regional History Center, WVU Libraries.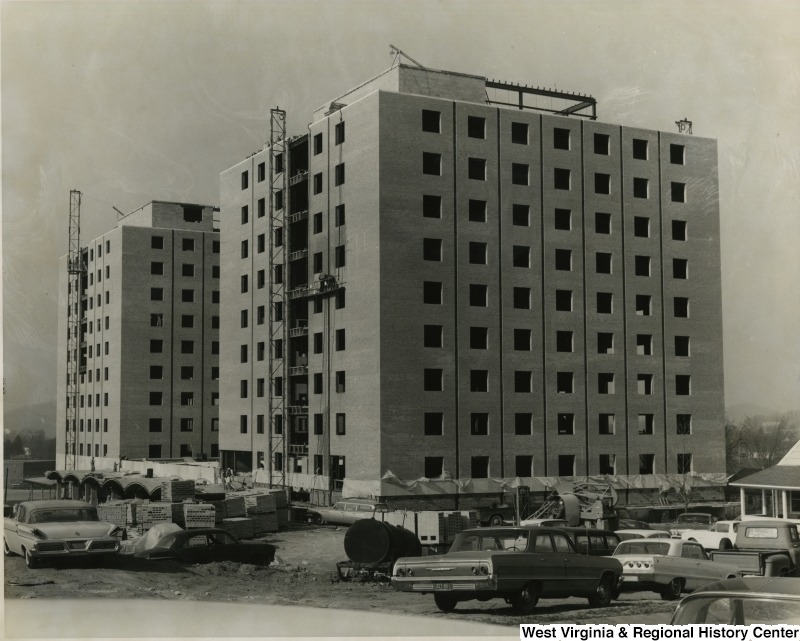 Undated portrait of Harriet Lyon, after whom Lyon Tower was named. Photo courtesy of the West Virginia and Regional History Center, WVU Libraries.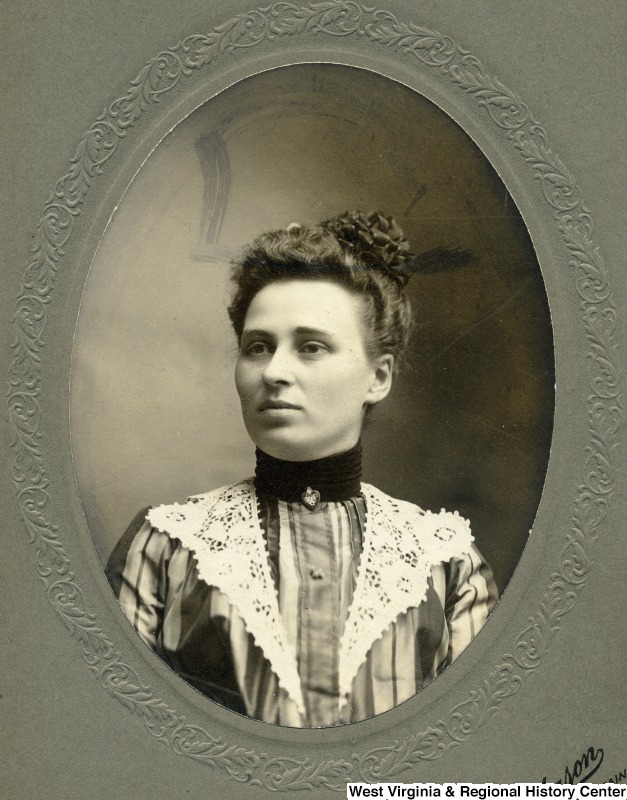 Backstory and Context
Harriet Lyon was born in 1863 in Albion, New York. Lyon's family moved to Morgantown, West Virginia in 1867 when her father was appointed as Professor of English at the newly formed West Virginia University. As a teenager, Harriet was able to sit in on college classes at the university in an attempt to promote co-education on campus.
Harriet Lyon's love of learning would result in her being the first woman to graduate with a degree from West Virginia University. She transferred from Vassar College in 1889 as one of ten women admitted to study at West Virginia University in the school's first year of co-education. She was interested in languages, taking classes in both Latin and Greek. Because her credits from Vassar were transferable to the university, she was able to graduate ahead of her fellow female classmates in 1891.
Harriet did not have an easy experience as a member of the first co-educational class at West Virginia University. She faced obstacles and hardships as a result of her sex. In an article she wrote for the WVU Alumni Magazine in 1936, Lyon said that she had been made to feel like an intruder by her fellow classmates [2]. She remarked that her poor treatment at the hands of her classmates had led to emotional exhaustion upon graduation. Although Harriet faced many trials during her educational process, she maintained perfect grades and graduated at the top of her class.
After graduating from West Virginia University, Harriet moved to Fredonia, New York. She married a man named Franklin Jewett on Christmas Day in 1893 and went on to have three children. She died in May 1949.
In 1989, West Virginia University named a residence hall after Harriet Lyon to celebrate the 100-year anniversary of women studying at West Virginia University.
Sources
[1] Douglas Shepard, "Harriet Lyon and Her Family", Barker Museum Newsletter (Winter and Spring, 2002).
[2] Lillian J. Waugh and Judith G. Stitzel, "Anything But Cordial": Coeducation and West Virginia University's Early Women," West Virginia History, col 49 (1990) 69-80. http://www.wvculture.org/history/journal_wvh/wvh49-6.html