John Wright Stanley House
Introduction
The John Wright Stanley House is a historic house museum located in New Bern, North Carolina. This Georgian mansion was built of hand-hewn longleaf pine was constructed in 1779. The home is named in honor of John Wright Stanley, its original owner and supporter of colonial forces in the American Revolution. The home has been moved twice before being brought to its current location. In 1791, President George Washington stayed at this house while in New Bern during his tour of Southern states. This home is listed on the National Register of Historic Places and was restored in 1972 and dedicated by First Lady Pat Nixon.
Images
John Wright Stanly House in New Bern is part of the Tyron Place historic complex. Visitors can tour this and several other historic buildings in the neighborhood.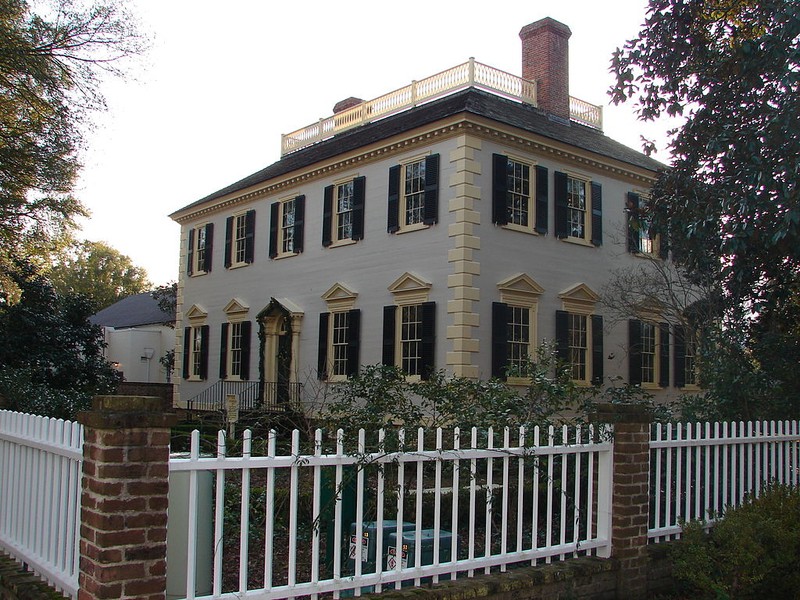 Backstory and Context
John Wright Stanley was a merchant and military leader in the American Revolution. His fleet of ships brought vital supplies that allowed soldiers fighting for the rebellion in North Carolina to continue their fight against the British. Stanley was a wealthy businessman, and his merchant ships also raided British vessels to aid the fledgling American army and navy during the Revolutionary War.
Among his contributions to the war effort was the provision of supplies carried by Stanley's ships that allowed General George Washington's men to survive winter at Valley Forge.


Stanley was later accused of counterfeit, and until he proved his innocence, he was placed in a debtors prison in Philadelphia. When Stanley died of yellow fever in 1789, he left behind nine children. His son, John Stanley Jr. occupied the home until the 1820s. In the Civil War, the home served as the headquarters of Union General Ambrose Burnside. The home was a convent after the Civil War. The home was used as a public library from 1935 to 1965 and then donated to the Tyron Place Commission who currently operates the house as a museum.
Sources
John Wright Stanly House. National Register of Historic Places Nomination Form. January 26, 1970. Accessed March 05, 2017. http://www.hpo.ncdcr.gov/nr/CV0038.pdf.


Additional Information