Powers Museum, 1617 Oak Street
Introduction
This local history museum was established in 1988 and includes rotating exhibits and programs that preserve, interpret, and share the history of Carthage. Also the museum includes a local history library in addition to a gift shop. The museum is located on the for historic Jefferson Highway auto trail and former U. S. 66 as known as Route 66. Staff and volunteers are happy to offer area tourist information for visitors in addition to information about the history of Carthage. The museum is open seasonally, from April through last Saturday in October. The 2019 exhibit focus is Carthage and Jasper County during World War One.
Images
2016 Display for 50th Anniversary Display on Maple Leaf Festival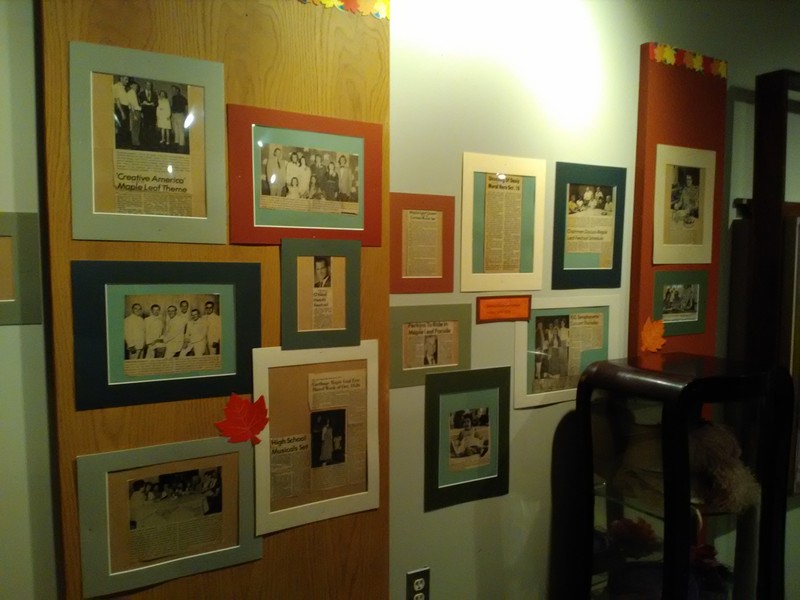 2016 Scott's 5 & 10 Store Display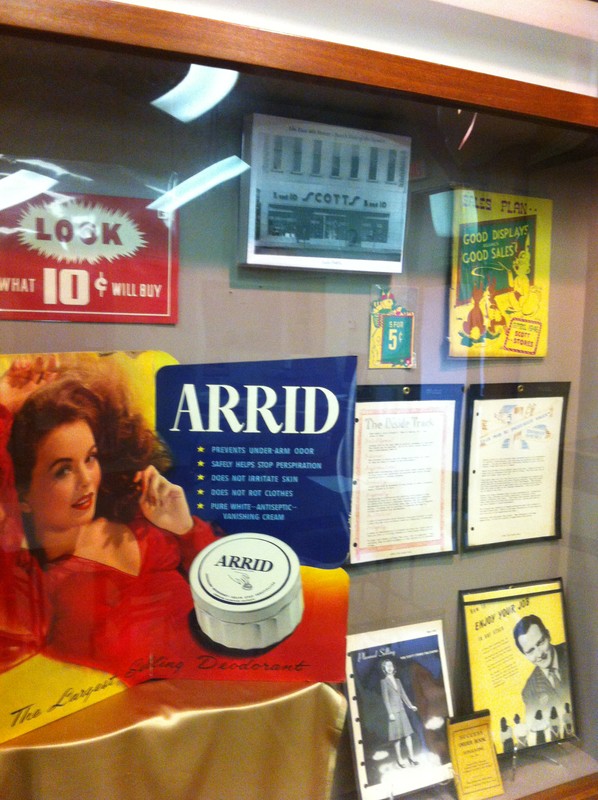 2016 Marian Powers Winchester's WWII Red Cross Service Display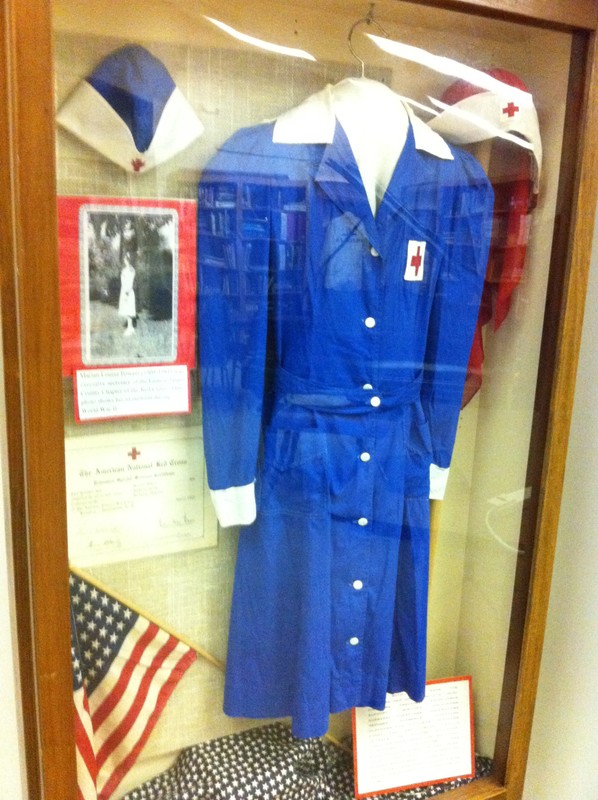 2017 Display on H. E. Williams, Inc., showing early auto and lighting products made during 1920s-1940s. H. E. Williams, Inc., was the museum's 2017 Exhibit Gallery Sponsor.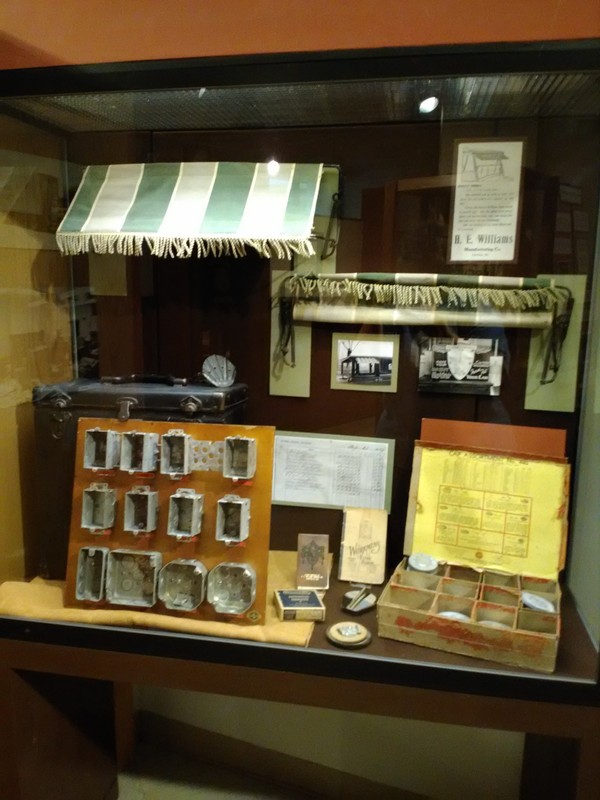 2017 Display case on Leggett & Platt, Inc., illustrated its early products of the early 20th century. The 175th Anniversary of Carthage Exhibit was made possible by generous Exhibit Partner Leggett & Platt, Inc.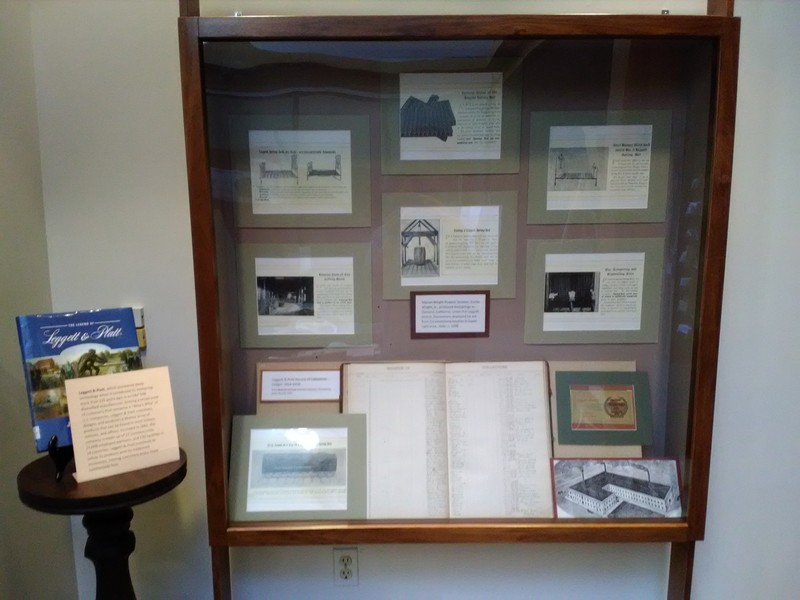 2017 Display of Carthage, Missouri, public schools within the larger 175th Anniversary of Carthage 2017 exhibit. The purple banner is from the former Hawthorne School located on West Central Avenue.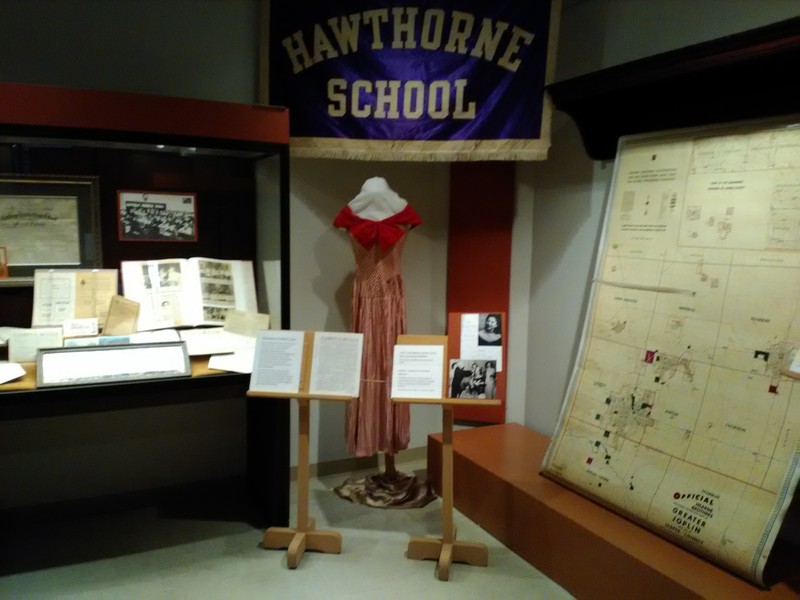 2017 Carthage, Missouri, had a large shoe manufacturing industry in the 1910-30s. Today only one manufacturer remains (Justin Boots). This display showed products, advertising, photos and ledgers of some of the earlier shoe factories.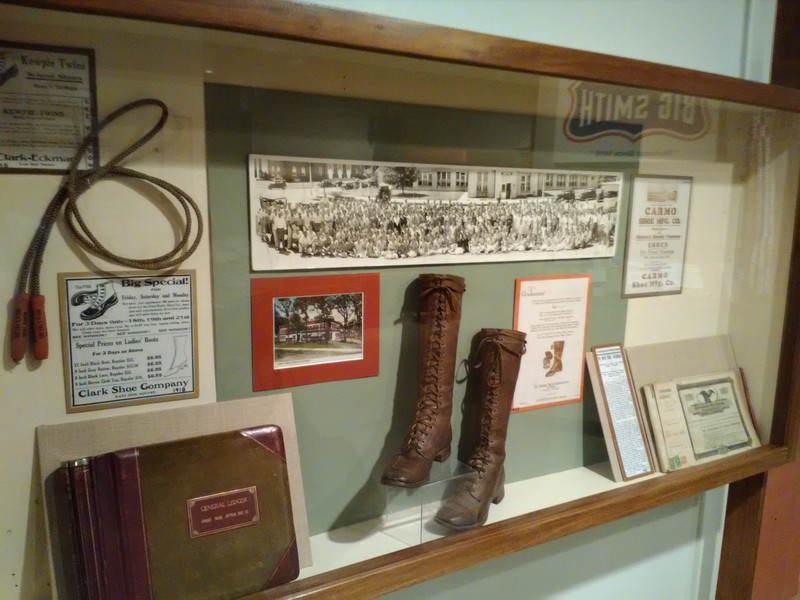 2018-19 Wright-Powers family flag hung at the Powers Home for the 1918 armistice and the 1919 signing of the Treaty of Versailles. Part of "Over here and over There" exhibit.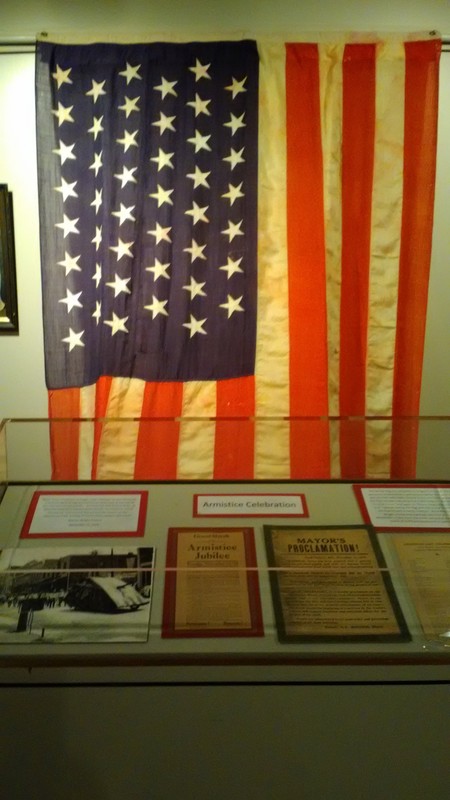 2018 and 2019 main gallery exhibit honor's Carthage and Jasper County's participation in World War I.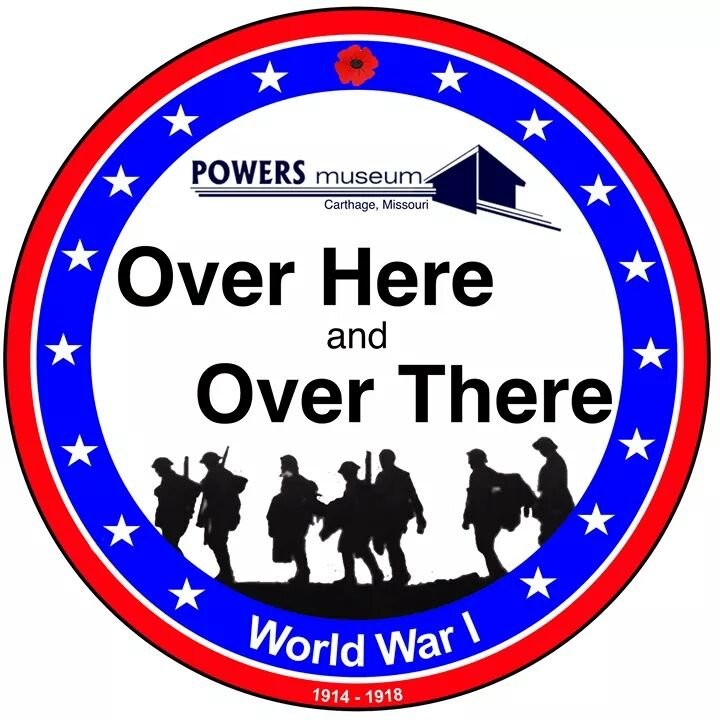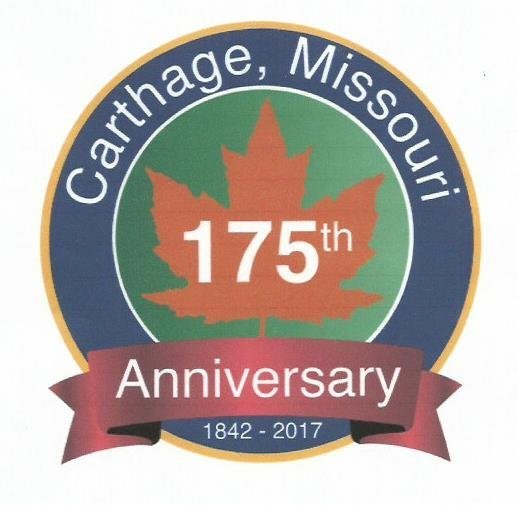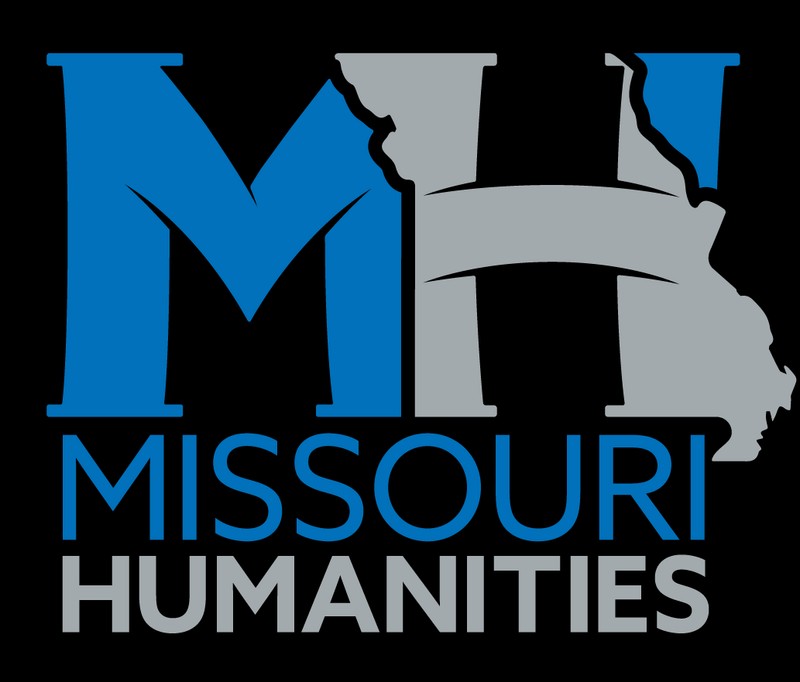 Backstory and Context
Powers Museum was created through a bequest from the Marian Powers Winchester Estate. Opened in 1988, the museum holds over 10,000 items in its artifact and archival collections from which different exhibits are created every two years. The museum presents educational programming and participates in community events that can be found on the museum's website or it's Facebook page. The museum has published two books of historical photographs in the Arcadia Publishing's Images of America Series.
The museum's name honors Dr. Everett Powers and Mrs. Marian Wright Powers, parents of Marian Powers Winchester, who was the museum's benefactor. She left her estate to establish a museum for the residents and visitors of Carthage, Missouri. More biographical information on the Powers Family can be found at the museum's website.
Sources
Newton-Hansford, Michele Ann. About the Powers Museum. Powers Museum. December 01, 2016. Accessed February 08, 2017. www.powersmuseum.org.
Image Sources
2016 Exhibit Photographs by Michele Hansford.

2017 Exhibit Photographs by Michele Hansford.

2018-19 Exhibit Photographs by Michele Hansford.

Additional Information