The Colonel George S. "Spanky" Roberts, USAF Memorial Bridge
Introduction
This memorial bridge was dedicated in honor of Fairmont's hometown and decorated war hero, Colonel George Spencer Roberts. Roberts became the first African American to be accepted in the Army Air Corps pilot training school. George joined the Army Air Corps in 1941 and retired from the Air Force in 1968. He saw action in WW II and the Korean War and retired as a Colonel with twenty-seven years of service.
Images
Colonel George S. "Spanky" Roberts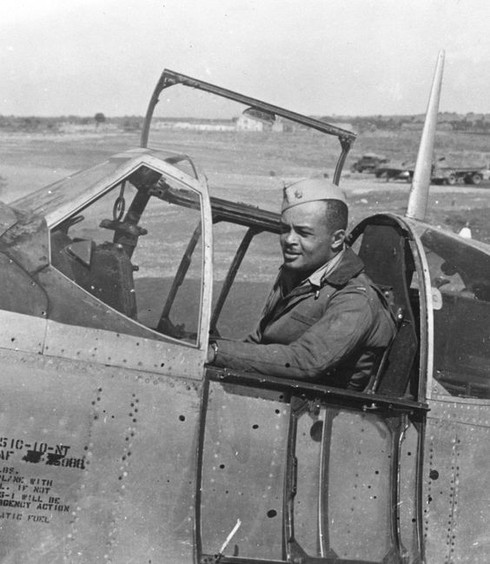 Colonel George S. "Spanky" Roberts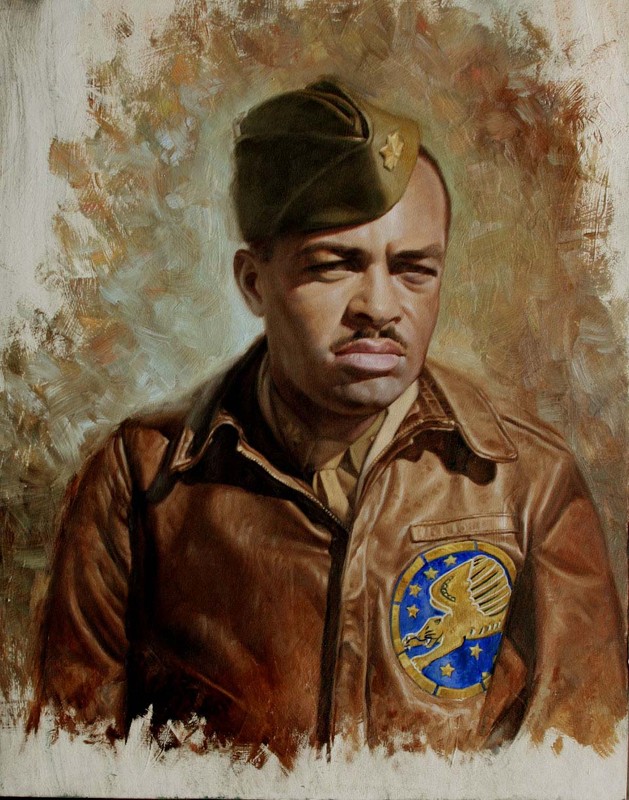 Colonel George S. "Spanky" Roberts, USAF Memorial Bridge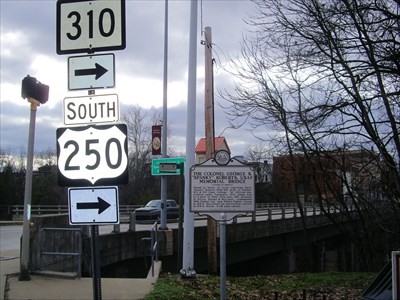 Colonel George S. "Spanky" Roberts and the Tuskegee airmen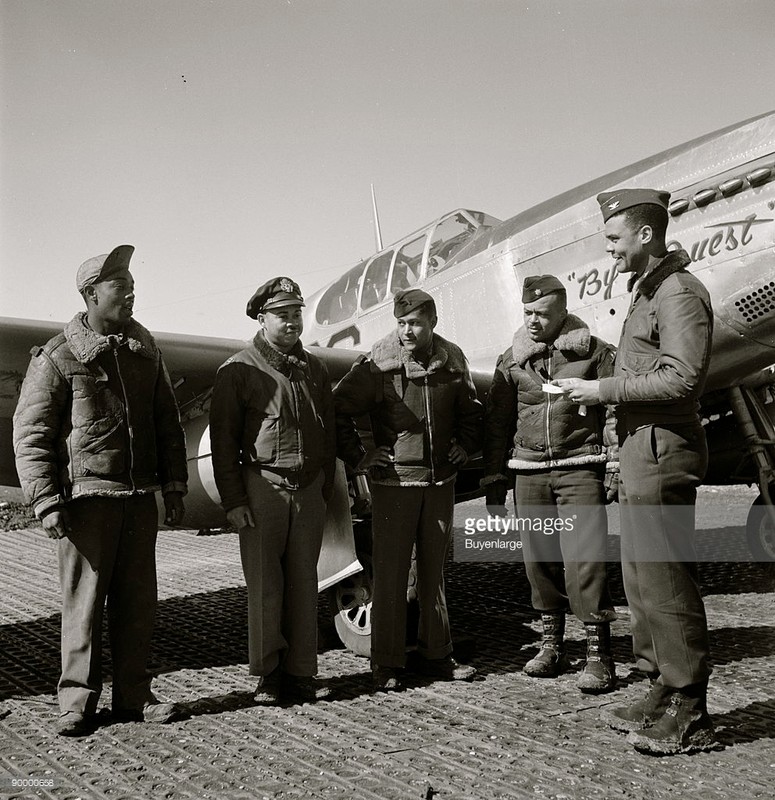 Backstory and Context
George Roberts was born in London, West Virginia, on September 24, 1918. Roberts grew up next to an airport and dreamed of flying and working as an aircraft engineer. After graduation from high school, he attended West Virginia State College which was one of three institutions of higher learning open to African Americans in West Virginia prior to 1954. While at WV State, he studied psychology, sociology, and engineering.
While in college, Roberts earned the nickname "Spanky" because he was willing to take on upper-classmen while many of his peers would back down from a challenge. After graduating with a degree in mechanics, he obtained a civilian pilot's license and attend the Tuskegee Institute in Alabama. George Roberts Became the first African American accepted to the Army Air Corps school and graduated with four other cadets.
On March 7, 1942, George Roberts became an officer and a pilot and later commanded the 99th First Fighter Squadron. By the following year, George had engaged enemy aircraft in North Africa. He later commanded the 332nd Fighter Group. In addition to leading his fellow African American aviators, he flew over 100 missions over Africa, Europe, and the Middle East. After the war, Roberts returned to Tuskegee to became the dean at the school of Military Science.
In 1950, Roberts became the first African American to command a racially-mixed unit at Langley Air Force Base. As a Colonel in the Korean War, he led the 51st Air Base Group and served as the director of the 313th Air Division located in Okinawa, Japan. From 1963 to the end of his military career in 1968 he instructed and led future pilots at Griffin Air Force Base in Rome, New York, and at McClelland Air Force Base in Sacramento. In February, 1968, he retired after serving 27 years in the Air Force. During that time he recorded over 6,000 hours of flight time and served in three wars.
After completing his service, George moved to Sacramento and became a banker with Wells Fargo. He also supported many local charities related to education and helped secure financing for scholarships and medical operations. In 1984, George S. "Spanky" Roberts passed away. The bridge in his hometown serves as a memorial of his achievements.
Sources
Sheets, L. Wayne "Spanky Roberts." e-WV: The West Virginia Encyclopedia. 04 February 2016. Web. 25 February 2017.
Prats, J.J. The Colonel George S. "Spank" Roberts, USAF Memorial Bridge. August 1, 2009. http://www.hmdb.org/Marker.asp?Marker=40497. Web. 25 February 2017.
Tanner, Robert E.. Tuskegee Airmen Portrait Series. 2007. https://www.supremecourt.ohio.gov/Publications/Tuskegee.pdf. Web. 25 February 2017.
Delegates Prunty, Caputo, and Manchin. House Concurrent Resolution No. 5. http://www.legis.state.wv.us/Bill_Text_html/1999_SESSIONS/RS/bills/HCR5%20intr.htm. Web. 25 February 2017.