American Cyanamid Willow Island Plant
Introduction
Author-Uploaded Audio
Pleasants County's Willow Island has been the home to various industries located in the flat valley along the Ohio River. In 1978, a "fetus protection policy" instituted at a paint plant in Willow Island led to a long legal battle that was a pioneer among anti-discrimination arguments later accepted by the U.S. Supreme Court.
Images
A circa 1965-1970 aerial view of Willow Island. Photo courtesy of the West Virginia and Regional History Center, WVU Libraries.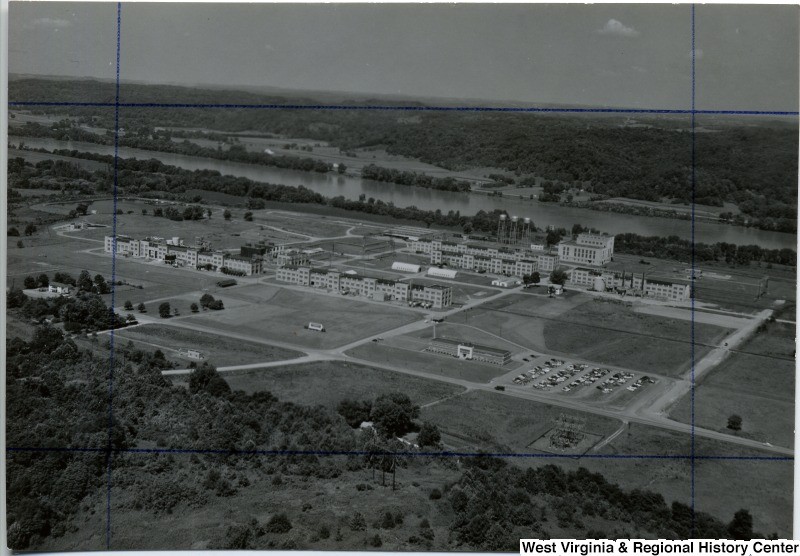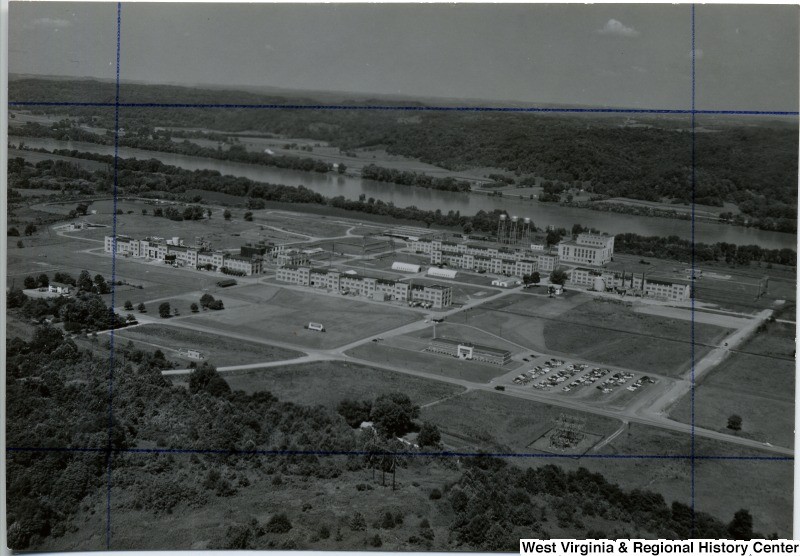 Backstory and Context
Author-Uploaded Audio
In 1978, the American Cyanamid's Willow Island Plant (located along the Ohio River in Pleasants County, West Virginia) instituted a "fetus protection policy" in an attempt to convince five employees, all women, to undergo surgical sterilization. The policy stipulated that female employees of child-bearing age could not hold jobs that exposed them to toxic substances at levels unsafe for fetuses; however, it made an exception for women who chose to be surgically sterilized. Two women who chose not to be sterilized were moved to lower-paying jobs in other departments.
The Department of Labor fined American Cyanamid $10,000 in October 1979, maintaining that the policy was a workplace hazard that caused serious physical harm, thereby violating the Occupational Safety and Health Act. The Oil, Chemical and Atomic Workers International Union joined the Department of Labor as a party in the legal dispute. The company contested the fine and won two administrated hearings, after which the union appealed to the U.S. Court of Appeals. The court ruled that the company's fetus protection policy did not constitute a hazard within the meaning of the law.
After that finding, the union and the aggrieved women pursued another route and filed litigation claiming that the policy was a form of sexual discrimination which violated Title VII of the Civil Rights Acts of 1964. In 1984, the company agreed to settle the suit out of court.
While the suit did not establish any legal precedent, the women pioneered anti-discrimination arguments that were later accepted by the U.S. Supreme Court.
A magazine article entitled "Your Womb or Your Job" featured the American Cyanamid case. It was featured in the Nov./Dec. 1991 edition of Mother Jones.
In addition to this court case, Willow Island is known for a disaster that occurred at the Pleasants Power Station on April 27, 1978. Falling concrete called scaffolding to collapse, killing 51 construction workers. It is thought to be the deadliest construction accident in U.S. history. 
Sources
Smith, Chuck "Willow Island Sterilization Case." e-WV: The West Virginia Encyclopedia. 19 November 2010. Web. 02 February 2017.
Additional Information