Congregation Achduth Vesholom
Introduction
Founded in 1848, Congregation Achduth Vesholom is Indiana's oldest Jewish congregation. It has been located at other places in Fort Wayne before constructing this building in 1961. It has expanded in recent years and is now a large facility called Campus at 5200, which houses the Congregation, the Madge Rothschild Resource Center, the Jewish Federation of Fort Wayne, the Fort Wayne Jewish Cemetery Association, and the Brightpoint Head Start pre-school. The purpose of the campus is consolidate the Jewish community's educational and cultural efforts at one location. The campus also includes a museum and library.
Images
Congregation Achduth Vesholom was built in 1961.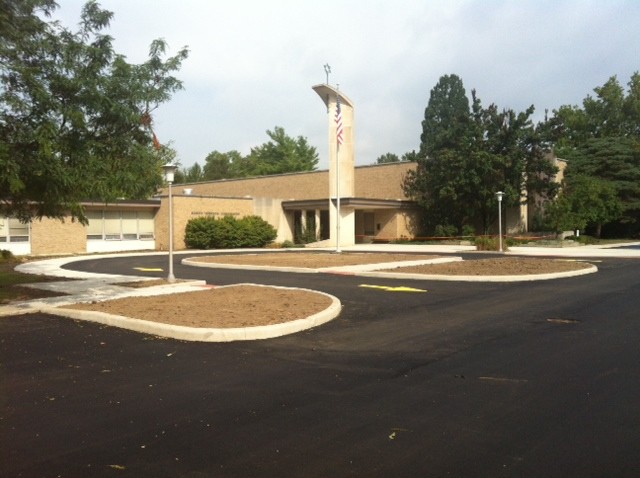 Backstory and Context
The Congregation began as a German Orthodox community and its members worshipped in homes until 1857 when they purchased a building that became their first house of worship. The Congregation adopted its current name in 1861 and in 1874 built a Gothic style temple. This became too small by 1917 when the community built its third temple. A family donated funds to build the current temple.
Sources
"Our Story." Congregation Achduth Vesholom. Accessed February 2, 2017. http://templecav.org/About/OurStory.aspx.
Additional Information