Morgan Chapel and Graveyard
Introduction
The original Morgan Chapel was constructed by Colonel Morgan Morgan, one of the earliest settlers of the region, in 1741 and was the first Episcopal Church in West Virginia. The current red-brick structure was built in 1851. During the Civil War, the chapel served as housing for soldiers on both sides, as well as fortifications. The structure is still in use today, though it is considered an unorganized mission.
Images
Old Photo of Morgan Chapel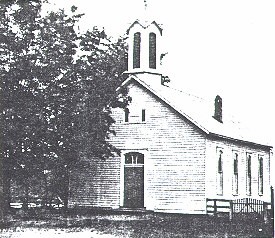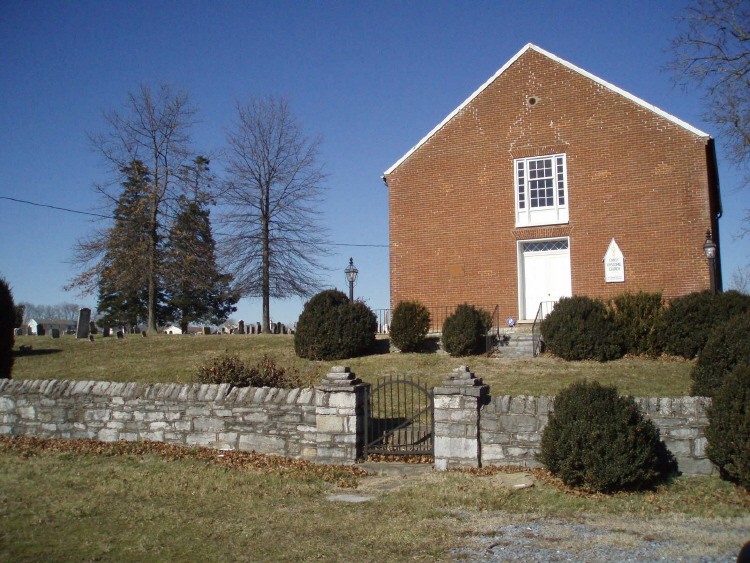 Morgan Morgan I's Headstone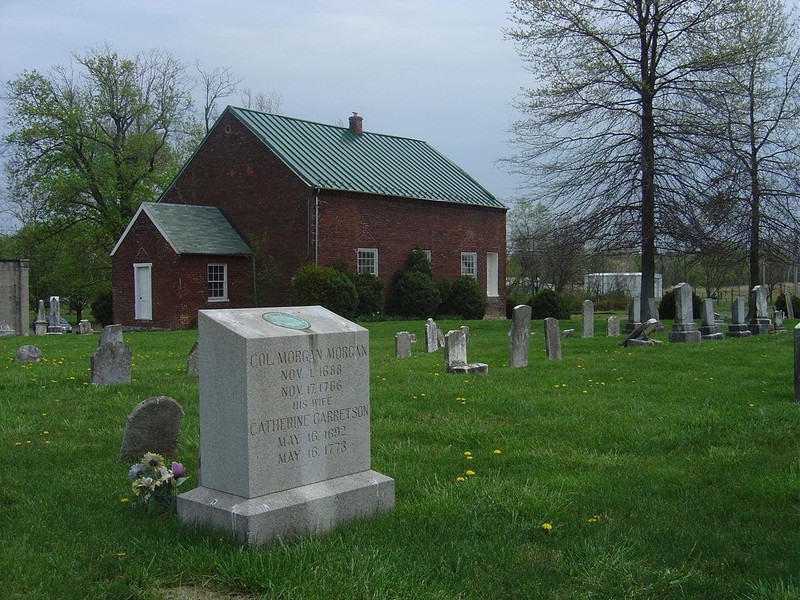 Backstory and Context
Built in 1741 by Colonel Morgan Morgan I, the Morgan Chapel was the first Episcopal Church in what would become West Virginia. However, the chapel is named after his son, Morgan Morgan II. The original structure was a log building and was replaced in 1851 with the current red brick building. The adjoining cemetery dates back to the time of the original building.
During the Civil War, the chapel housed soldiers from both sides. It also saw use as a makeshift fort, as there are spots where damage from artillery fire is still visible. In 2008, Reverend Clusmeyer, bishop of the Episcopal Disocese of West Virginia, hired workers to begin restoration efforts on the old chapel. When the workers peeled back the paint on the walls, writing and drawings were discovered underneath. After some research, this graffiti was dated back to when the building was occupied by soldiers. Study of the graffiti is ongoing and the chapel still holds services, though it is considered an unorganized mission. Its successor church is the Zion Church in Charles Town.
The cemetery, formerly known as the Mill Creek Cemetery, contains the gravesites of a number of prominent individuals. Colonel Morgan Morgan I and his wife are buried there, as are Morgan Morgan II, III, IV, and V. Though the cemetery is primarily associated with the Morgans, several other prominent early families have graves there as well, such as the Burwell, Drinker and Kownslar families.
Sources
Bunker Hill Brochure. West Virginia Diocese. http://www.wvdiocese.org/pages/pdfs/BunkerHillbrochure.pdf. 
Episcopal Church. The West Virginia Encyclopedia. http://www.wvencyclopedia.org/articles/2216.
Morgan Chapel and Graveyard NRHP Nomination Form. National Parks Service. December 16, 1983. https://npgallery.nps.gov/nrhp/GetAsset?assetID=ba4df7a0-ea5d-48a7-815b-edcdde59dfe8.
Additional Information