Mary Bryan Historical Marker
Introduction
This historic marker honors Mary Hunt Bryan, who is buried near this marker. Mary Hunt Bryan was one of the first women of European descent to journey west through the Cumberland Mountains. Although the marker states that she crossed the Cumberlands in 1776, that is unlikely as her husband Samuel Bryan was a soldier in the Continental Army at that time. According to his pension records, the Bryan family crossed the Cumberland Mountains in 1779. The family later moved to this section of Indiana sometime between 1830 and 1832.
Images
This historic marker was dedicated in 1975 and was the result of efforts by faculty, parents, and students at Homecroft Elementary School.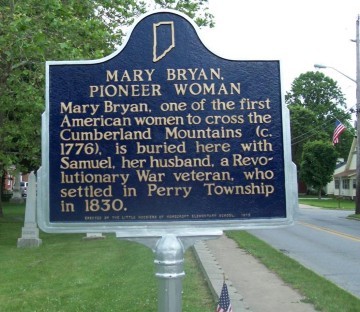 Original and modern tombstones at the graves of Samuel and Mary Bryan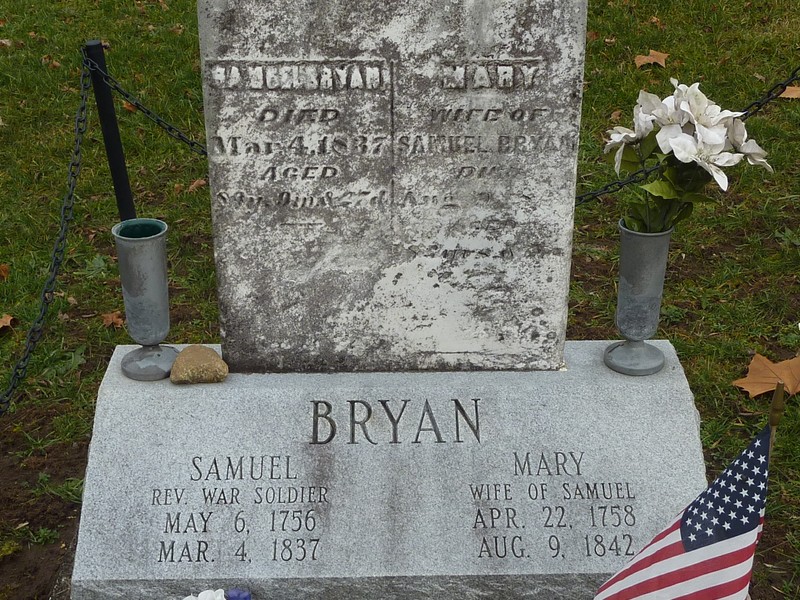 Backstory and Context
Both Mary Hunt Bryan and Samuel Bryan are buried in lots near this marker in Southport Cemetery
Sources
Indiana Historical Society Report on the Mary Bryan Historical Marker. Indiana Historical Bureau website. March 13, 2013. Accessed January 29, 2017. http://www.in.gov/history/files/49.1975.1review.pdf.


Additional Information