Francis Stafford House
Introduction
The Stafford House, located in downtown Paintsville, Kentucky was once home to John Stafford who helped develop the city of Paintsville in 1843. Built at two different times, 1843 and 1888, this is the oldest house standing in Paintsville. Being built at two different times, also caused it to have two different architectural styles, which makes it a unique house for the time period.
Images
The Stafford House present day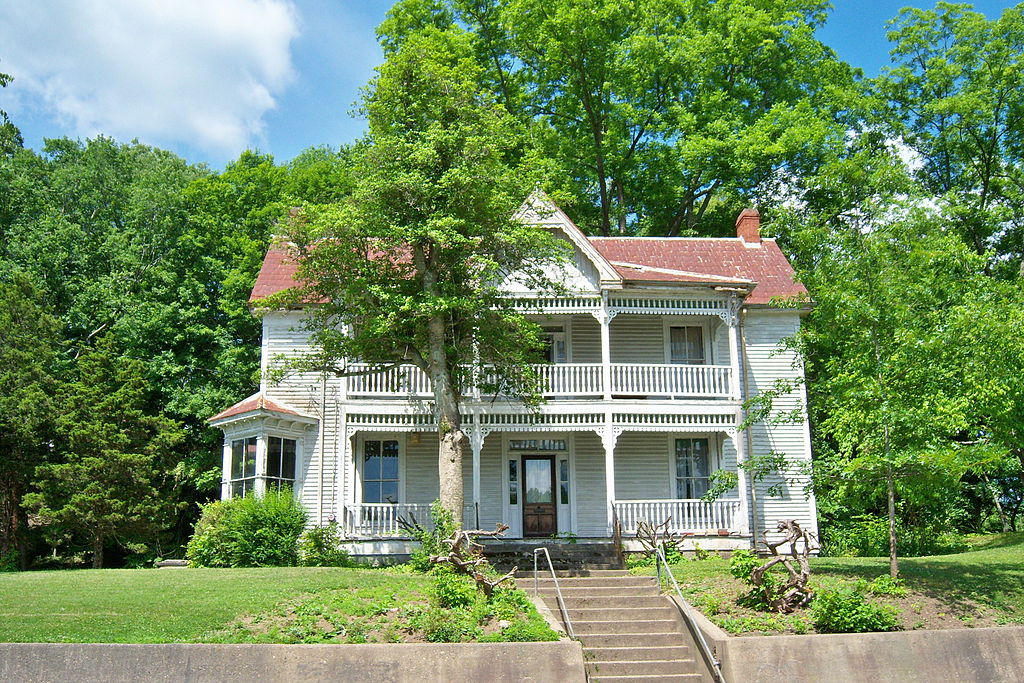 http://www.paintsvillemainstreet.com/the-historic-stafford-house.html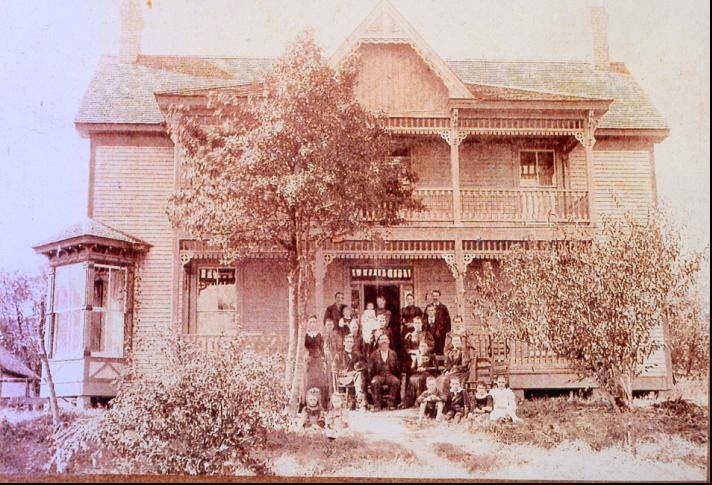 https://visitpaintsvilleky.com/attractions/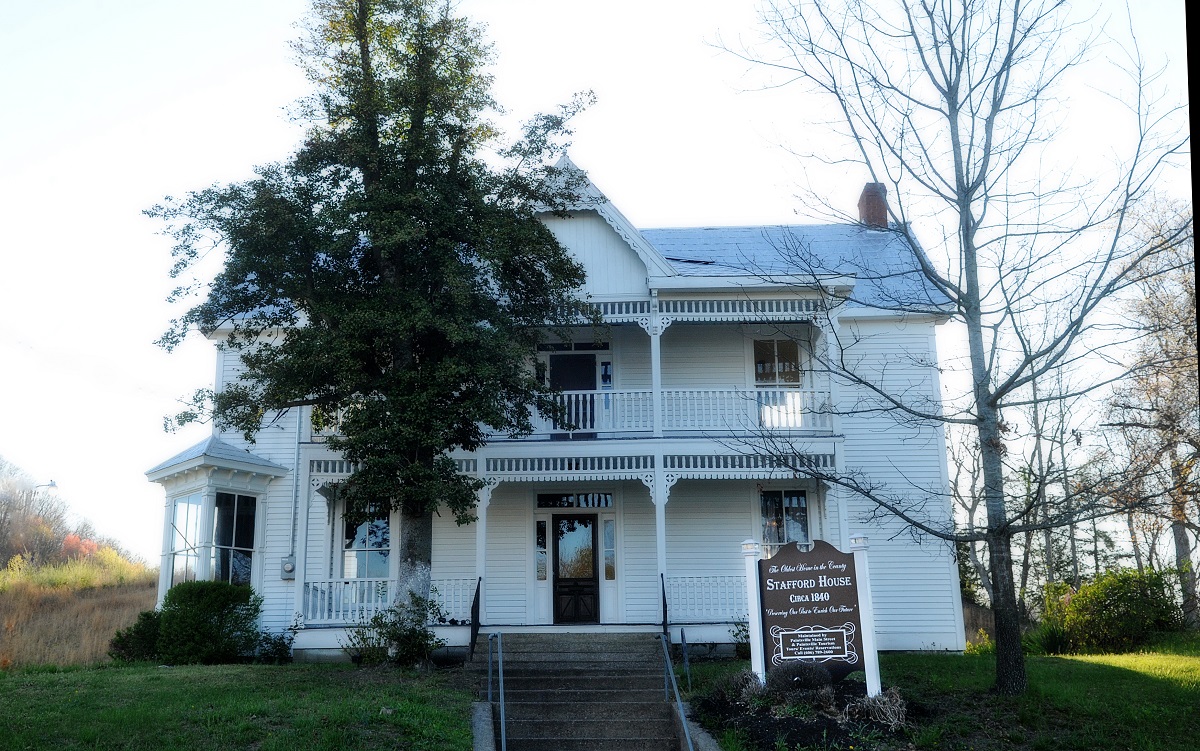 Backstory and Context
Although it existed prior to 1843, Paintsville was just part of the next county over. It wasn't until then that it was officially marked as it's own city. It got its name from the colorful Indian markings on the trees along the Paint Creek near town. Among the early settlers in this town was John Stafford. He helped establish Paintsville along with John C.C. Mayor, a rich railroad tycoon. It was first called Paint Creek Station due to it's location next to the Big Sandy River that allowed barges to dock near town. It wasn't until 1843 that the Post Office officially changed the name to Paintsville. In the 1930s, the Stafford family sold most of his 1,000 acre farm, doubling the city in size. This is significant because the town went from being a tiny spot on the map to a larger city, which caused more people to move here at the time.
With the rear part of the house being built in 1843 and the front part of the house being build in 1888, the Stafford House is the oldest house in Johnson County and Paintsville. Though it was built for John Stafford, it is known as the Francis M. Stafford House, after his son who inherited his property in 1869. In 1861, a holly tree was planted in front of the house and still stands today. After 1979, the house stood vacant after the death of Francis' daughter. In 2003, the state of Kentucky offered a grant of $200,000 to Paintsville in order to restore it. In 2012 it opened for tours. It is now on the National Register of Historic Places.


Sources
http://www.johnsoncountyky.com/history.html

http://www.paintsvillemainstreet.com/the-historic-stafford-house.html



Additional Information