Promised Land
Introduction
One of Louisiana's more controversial and divisive political figures, Leander Perez (1891-1969), lived in this house from 1925-1966. The home was built around 1900 in the Italianate style and was later remodeled by Perez in the Craftsman style soon after he bought the home. Perez served as District Attorney for the Plaquemines and St. Bernard parishes (both comprised the district) from 1924-1960. Perez used this position to consolidate his power over both parishes and eventually established equally considerable influence in the state legislature. He also used the position to become wealthy. By controlling levee boards that handed out contracts to oil and sulphur companies, Perez diverted funds to companies he secretly owned. In 1983 it was discovered that Perez amassed a wealth of $80 million through his illegal schemes. Perez was also known for his staunch defense of segregation and racist beliefs. Given the house's association with Perez as well as its architecture, it was added to the National Register of Historic Places in 1997. It is privately owned today.
Images
Promised Land was the home of Leander Perez, one of the state's most notorious political figures. Photo: Wikimedia Commons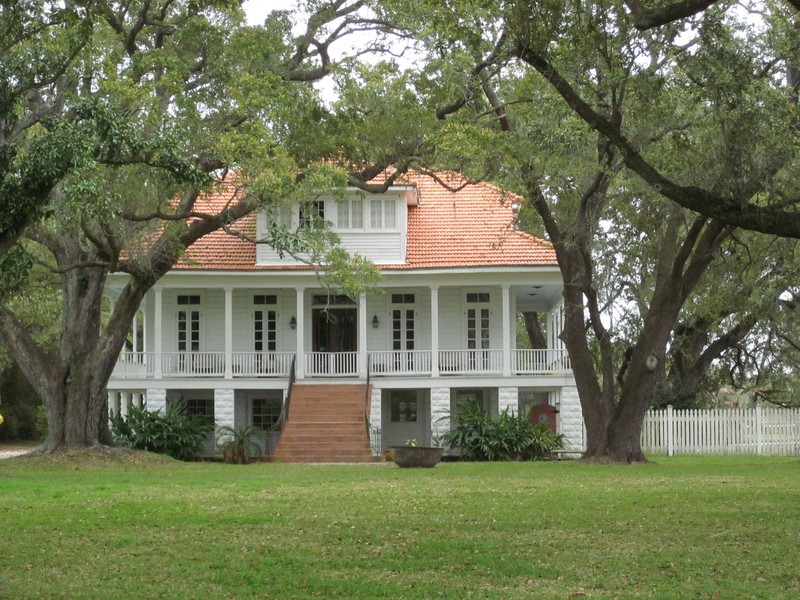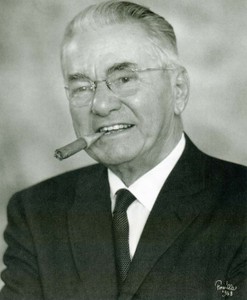 Backstory and Context
Perez earned his law degree from Tulane in 1914 and soon opened his own law practice. In 1919 he was appointed judge of the 25th judicial district to finish an unexpired term. He was able to obtain a four-year term in that district a year later. During this term he began to solidify his power in the parishes and earned the nickname, the "Judge." His appointment to district attorney only cemented his control. By using tactics of threats and offers he was able to control levee boards, local elections, and trial outcomes. His only real threat came in October 1943, when the governor Sam Jones ordered martial law in Plaquemines parish and sent National Guard troops to enforce the appointment of a new anti-Perez sheriff. This lasted until the Spring, when new elections resulted in all of Perez's supporters winning their seats including that of the sheriff's. He retired in 1960 and his son took over as DA.
Sources
"Promised Land." National Register of Historic Places Database: Louisiana Office of Cultural Development, Division of Historic Preservation. http://www.crt.state.la.us/dataprojects/hp/nhl/attachments/Parish38/Scans/38. *Note: This document was either written for or taken from the National Register of Historic Places Nomination Form, which has not been digitized as of 2017.