Battle of Cheat Mountain
Introduction
The Battle of Cheat Mountain (also known as the Battle of Cheat Summit Fort) was a battle during the American Civil War that took place in Pocahontas and Randolph Counties, Virginia (now West Virginia) between September 12 and September 15, 1861. The battle involved Union forces under the command of Brigadier General Joseph J. Reynolds facing Confederate troops led by General Robert E. Lee. Lee devised a three-pronged attack against the Union forces entrenched on Cheat Mountain but the attacks were uncoordinated and compounded by bad weather and the local terrain. Falsely convinced they were facing an overwhelming Union force, Lee ordered the Confederates to withdraw. The Battle of Cheat Mountain was General Lee's first offensive of the war.
Images
Map showing location of Cheat Mountain in West Virginia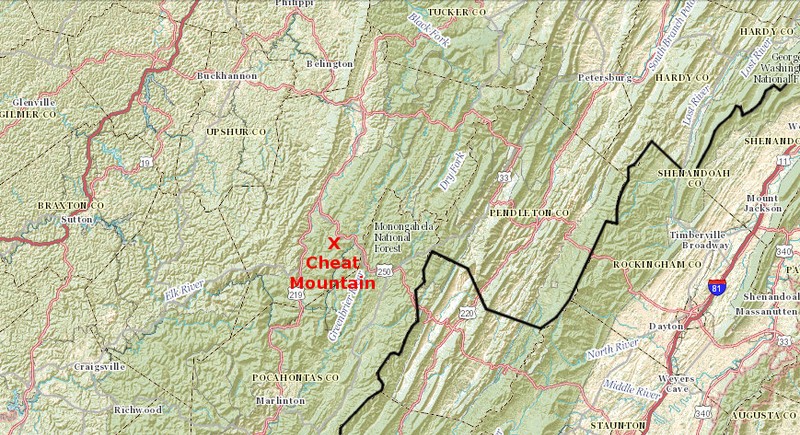 Picture of Cheat Mountain taken from nearby Kelly Mountain Road, north of Elkins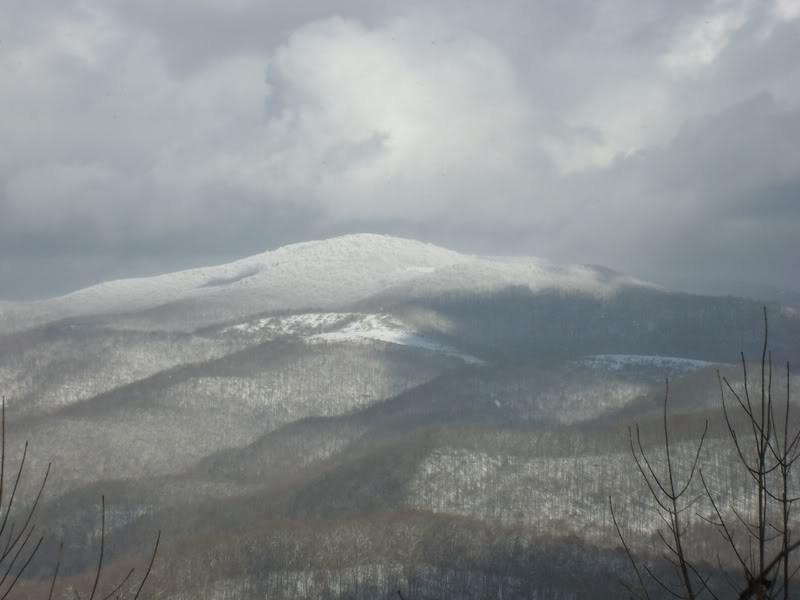 Backstory and Context
Throughout the 1800s, the issue of slavery dominated American politics despite the debacle of the Mexican-American War in the 1840s. Many generals who would rise to fame during the American Civil War fought in the Mexican-American War, including Ulysses S. Grant, Thomas "Stonewall" Jackson, George Meade and James Longstreet.
When Republican Abraham Lincoln was elected president in 1860, seven Southern states seceded to form the Confederate States of America under President Jefferson Davis. On April 12, 1861, Confederate forces led by General P.G.T. Beauregard bombarded the Union-held Fort Sumter in South Carolina. President Lincoln immediately called for Union volunteers to crush the Confederate rebellion. Both sides rushed to form their armies. On April 23, Gen. Robert Edward Lee took command of Confederate forces in Virginia.
On July 21, Union forces under Brigadier General Irvin McDowell clashed with Confederate troops led by Gen. Beauregard at the First Battle of Bull Run, just north of Manassas, Virginia.
Confederate forces took advantage of the slow time it took for the Union forces to position themselves to rush reinforcements to the battle by rail, allowing them to achieve victory. Two months later, Lee saw his first action of the war. In May 1861, Union forces led by Major General George McClellan advanced from Ohio into western Virginia. Brig. Gen. Joseph J. Reynolds was put in charge of the 1,800-man garrison of the Cheat Mountain district in what is now West Virginia and set up his headquarters at nearby Fort Milroy. Lee planned a three-pronged attack with his force of 5,000 on the Cheat Mountain garrison. One force would create a diversion while the other two assaulted Fort Milroy and a nearby turnpike the Union garrison was defending. On September 12, 1861, the armies clashed in Lee's first offensive of the American Civil War.


The approaches made by the Confederates were uncoordinated due to rain, fog, mountainous terrain and dense forest which limited visibility. The Union garrison was familiar with the local terrain. After a mere three days, the Confederates retreated, convinced they were facing an overwhelming Union force (in truth, they only faced a mere 300). On September 17, Lee withdrew to Valley Mountain to regroup. In October, Lee left but was forced to cancel further offensives due to bad weather and low supplies. 88 Union soldiers were killed in the battle. The exact number of Confederates killed is unknown but is estimated at about 90 or 100.
Sources
1 Zinn, Jack. R.E. Lee's Cheat Mountain Campaign. Parsons, WV: McClain Print. Co., 1984.
Additional Information