Jimi Hendrix Park
Introduction
Jimi Hendrix Park is a two-and-a-half acre green space located adjacent to the Northwest African American Museum in Seattle. The park was named for Hendrix in 2006 and has recently undergone improvements to reflect the legacy of its namesake. For example, the city constructed a new entrance to the park that features a timeline of Jimi Hendrix's life. This entrance leads to a multi-purpose central plaza that has seating to accommodate park and museum visitors. Other amenities include three rain gardens and a butterfly garden, both with interpretative signage. Intersecting pathways connect to community trails and a nearby bus line.
Images
Jimi Hendrix Park Staircase Entry at Southeast corner. Jimi's timeline begins at the top of the stairs.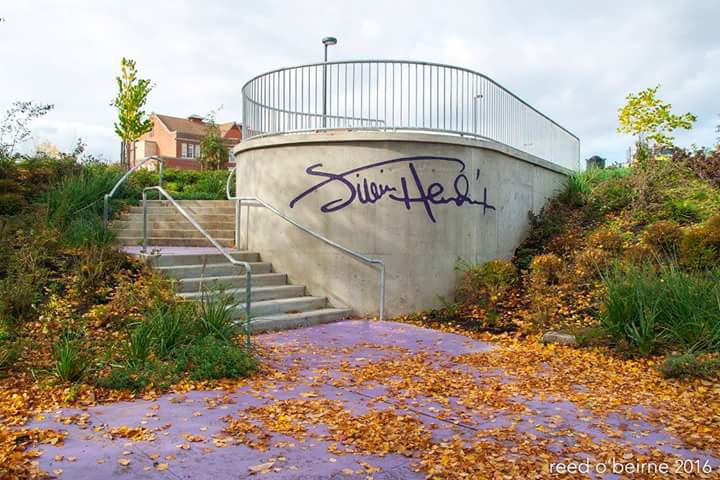 Backstory and Context
Despite Hendrix's popularity and influence on American music, many at the time perceived Hendrix "as a musical genius who just happened to be Black instead of a man whose genius was inseparable from his race," explains author Jeremy Wells. For those who would like to learn more about Hendrix's perception--as well as the ways that Hendrix's music was built from a fusion of both heavy metal and blues, there is a link to several books and articles about Hendrix at the end of this entry.
Sources
Jimi Hendrix Biography. American Masters PBS. November 05, 2013. Accessed January 28, 2017.


Additional Information