The Columns Hotel
Introduction
The Columns Hotel was built in 1883 as a home for Simon Hersheim, who was president of S. Hernsheim Brothers & Co., which was at the time the largest cigar company in the world. Architect Thomas Sully, one of the state's most prominent architects during the late 19th and early 20th centuries, designed the home in the Italianate style. It is the only home he designed from this period and in this style to survive. Today, the structure is the Columns Hotel. While the exterior is impressive, it has been somewhat altered and it is the interior that is the more important aspect of the house. Highlights include the mahogany staircase that leads up to a glass skylight and the original built-in sideboard in the dining room, which is the only such piece to survive in houses designed by Sully. The house was added to the National Register of Historic Places in 1982.
Images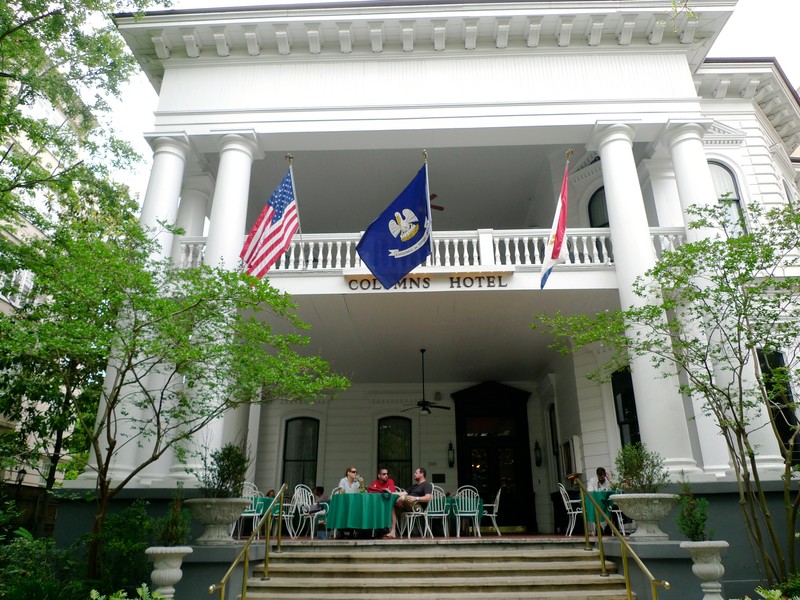 Backstory and Context
Sully was born in Mississippi in 1855. He was a grand-nephew of the famous 18th century painter of the same name. He began his career in Austin, Texas and then headed to New York City. He moved to New Orleans in 1882 and soon made a name for himself as an architect. In addition to homes, he also designed other properties. These include the Maritime Building and the Whitney National Bank, both of which still survive today. The house was used as an elite boarding house from 1917-1953 and for the most of the time since then it has been a hotel.
Sources
"About Us." The Columns. Accessed January 23, 2017. http://www.thecolumnns.com/about.

"Simon Hernsheim House." National Park Service - National Register of Historic Places. June 24, 1982. http://www.crt.state.la.us/dataprojects/hp/nhl/attachments/Parish36/Scans/36040001.pdf.

Photo: Wikimedia Commons
Additional Information