Nathaniel C. & Frances Curtis, Jr., House
Introduction
One of the 20th century's most prominent architects, Nathaniel Curtis, designed and lived in this modernist home from 1963 until his death in 1997. By far his most enduring work is the the Superdome in New Orleans, which is considered one of his finest works and is still used today. The home is a single-story structure consisting of three flat-roofed pavilions and four patios, and wall to ceiling windows and celestory windows (short windows placed just below the ceiling), which allow an abundant amount of light to enter the house. The home was added to the National Register of Historic Places in 2014. Another architect, Lee Ledbetter, has owned the house since December 2013.
Images
View of a portion of the Nathaniel C. & Frances Curtis, Jr., House as seen from outside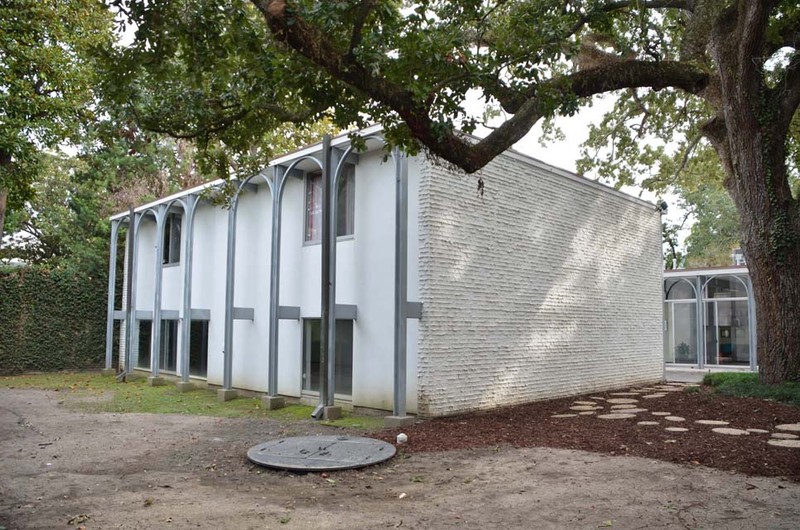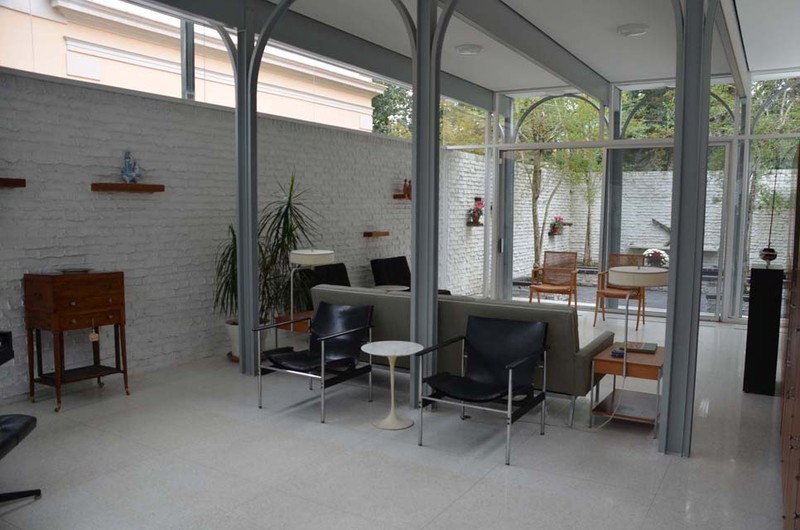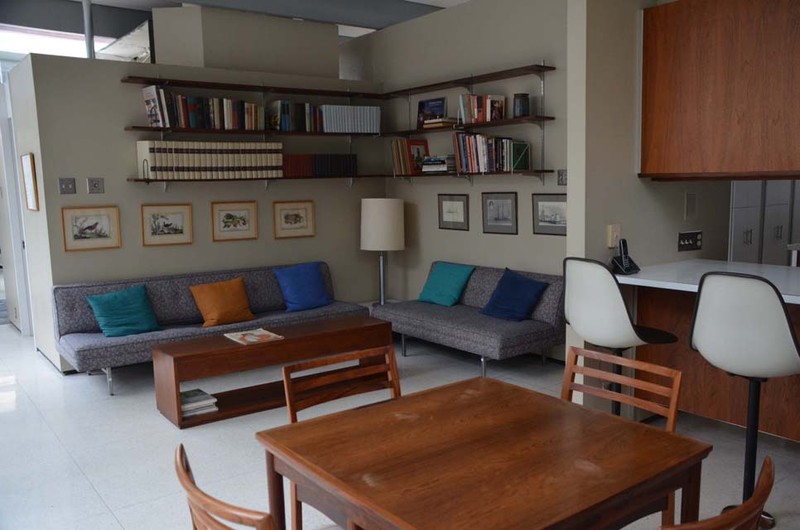 Backstory and Context
Nathaniel's interest in architecture began at an early age. His father was also an architect who undoubtedly shared his passion with Nathaniel. Nathaniel entered architecture school at Tulane and eventually partnered with Arthur Davis to form their firm Curtis & Davis in 1946. Their work is seen in New Orleans and around the country.
Sources
Derrington, Lindsey. "Nathaniel C. & Frances Curtis, Jr., House." National Park Service - National Register of Historic Places. April 29, 2014. https://www.nps.gov/nr/feature/places/pdfs/14000311.pdf.

Ledbetter, Lee. "We Visit Architect Lee Ledbetter's Modern New Orleans House." Architectural Digest. March 8, 2016. http://www.architecturaldigest.com/story/lee-ledbetter-modern-new-orleans-house.

Photos: National Register of Historic Places Database - Louisiana Office of Cultural Development, Division of Historic Preservation. http://www.crt.state.la.us/dataprojects/hp/nhl/view.asp?ID=1355