War Veterans' Memorial Park
Introduction
Features of the War Veteran's Memorial Park include 122 acres of land dedicated in memory of the veterans, as well as a sundial to represent the military units in America. This park offers a wide variety of activities, such as canoeing, hiking, and fishing, that may be utilized by visitors, in addition to the memorial. War Veteran's Memorial Park was established on April 6, 1974. The logo of this memorial, as well as others within Florida, features a "V"-shaped eagle and a 3-cent postage stamp.
Images
Memorial flags/ statue from War Veteran's Memorial Park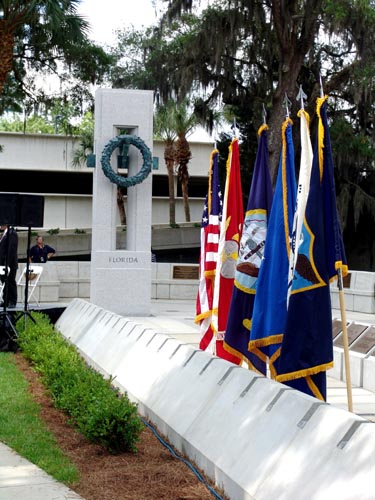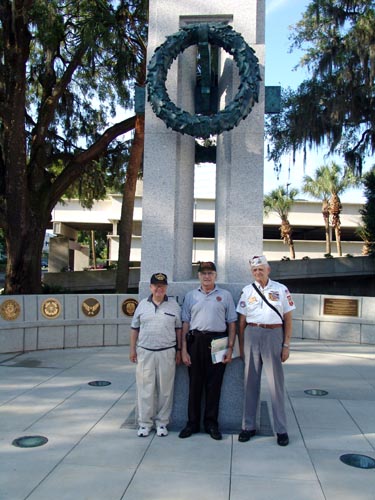 Remembrance of Fallen Soldiers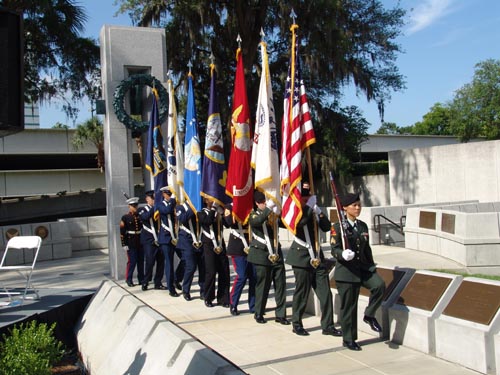 World War II Veteran's Memorial Plaque/Stone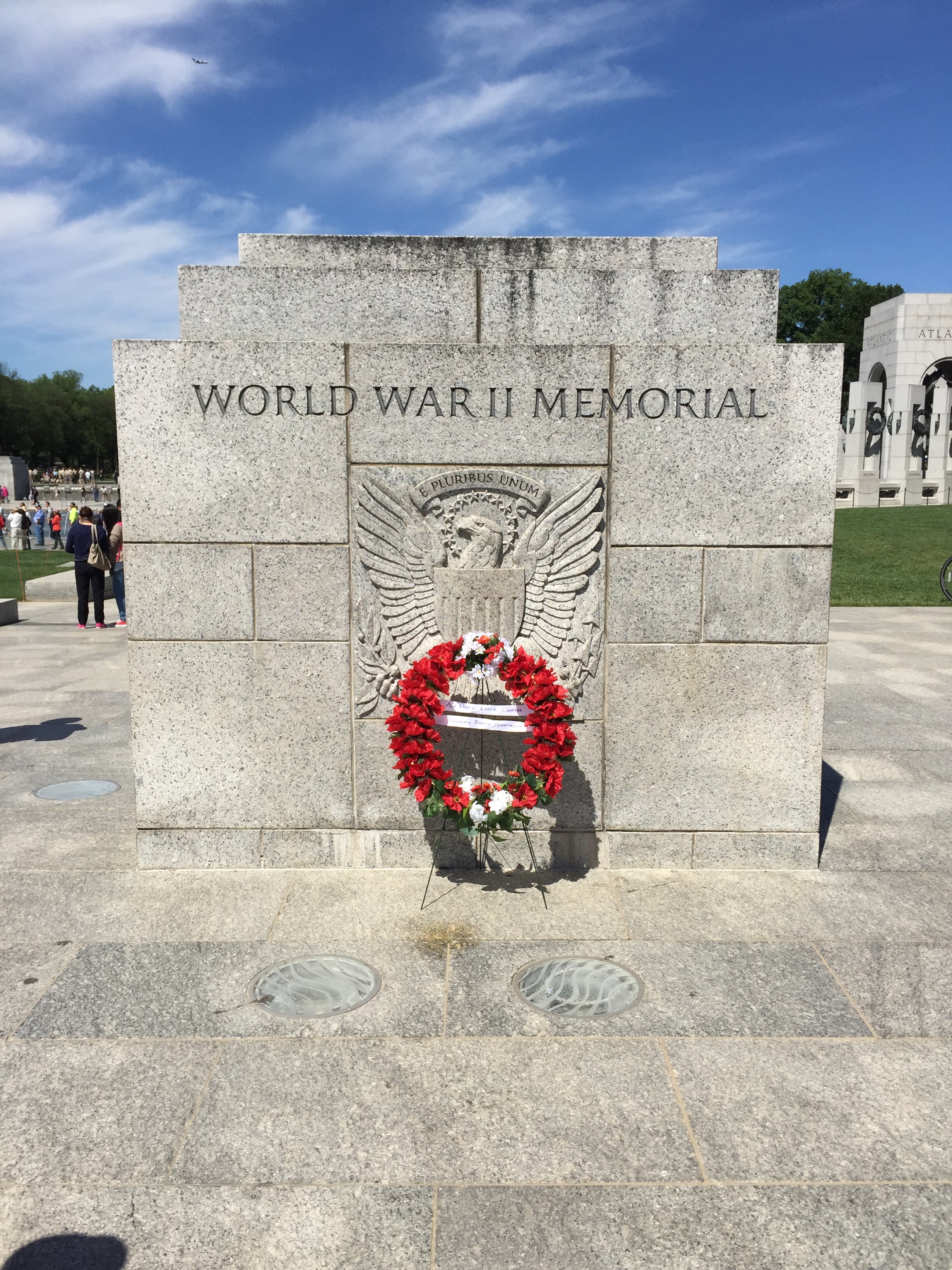 Backstory and Context
During World War II, soldiers used this area of Florida to prepare for war on the battlefield. Many ships and weapons were created and shipped out during the war for the sailors/soldiers to utilize. One of the most significant effects that the war had on Florida was its implementation of many military bases located here. Floridian agriculture was utilized in the war, as immigrants came to the United States to prepare the fields during warfare. Many Floridians rationed their food and products to eliminate the shortage of such items during the war. By the finale of the war, 3,540 Floridian troops had given their lives for their country.
As a result of World War II, there was a major increase of Florida's population, as well as economic growth. Troops tended to move to Florida following the war, which caused a 46.1% increase in its population. World War 2 provided an opportunity for economic growth, since many troops were fighting in the war and new jobs became readily available.
The logo of this memorial, as well as other memorials in Florida, features a "V"-shaped eagle wings, along with a postage stamp. This logo was established on July 4, 1942. The logo states, "Florida's World War II Memorial", along with "Win the War".
The War Veterans Memorial Park features a hiking and canoeing trail, shelters, playgrounds, Lake Seminole, as well as many monuments. This park is extremely large, encompassing 122 acres of land. More specifically, this memorial park includes a Cross statue in remembrance of the deceased troops from World War II. The largest amenity the park offers is an opportunity to recognize and remember those troops, who fought and gave their lives for their country in World War II.


"We owe our World War II veterans-and all our veterans-A debt we can never fully repay."
-Doc Hastings


Sources
War Veteran's Memorial Park. Florida's World War II Memorial. Accessed January 26, 2017. http://museumoffloridahistory.com/exhibits/permanent/wwii/sites.cfm?PR_ID=130.

War Veterans' Memorial Park. Pinellas County Florida: Parks and Preserves. Accessed January 28, 2017. http://www.pinellascounty.org/park/23_war_vets.htm

Doc Hastings Quotes. BrainyQuote. December 02, 2001. Accessed February 02, 2017. https://www.brainyquote.com/quotes/quotes/d/dochasting244067.html.


Additional Information