Chris Gonzalez Library & Archives
Introduction
Since 1995, activists and scholars in Indianapolis have maintained an archive related to LGBTQ history in Indiana and throughout the United States. The library has grown to over ten thousand items and is currently located in the basement of the Health Foundation of Greater Indianapolis building which is also the headquarters of Indy Pride. The archive maintains a collection of original LGBTQ publications such as the Daily Mirror as well as local newsletters and personal recollections of numerous local activists. The archive also has a unique collection of material history items, including over two hundred t-shirts from LGBTQ festivals dating back over several decades.
Images
Chris Gonzalez Library & Archives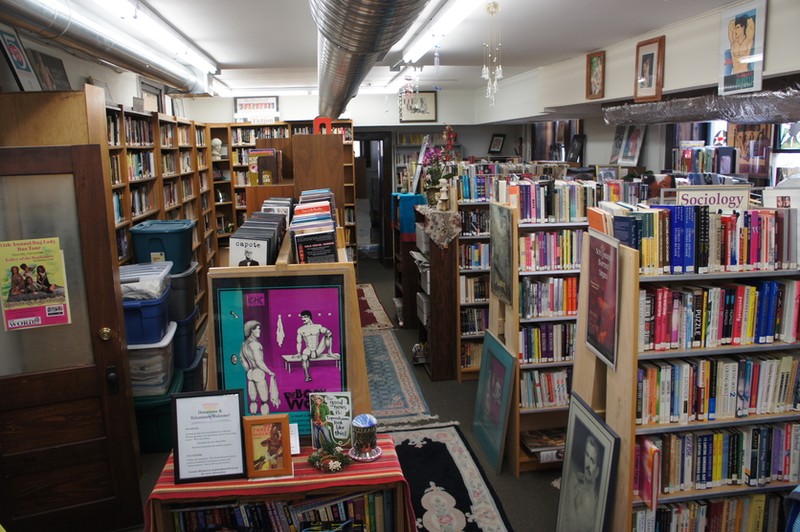 Library founder Michael Bohr with a photo of Chris T. Gonzalez.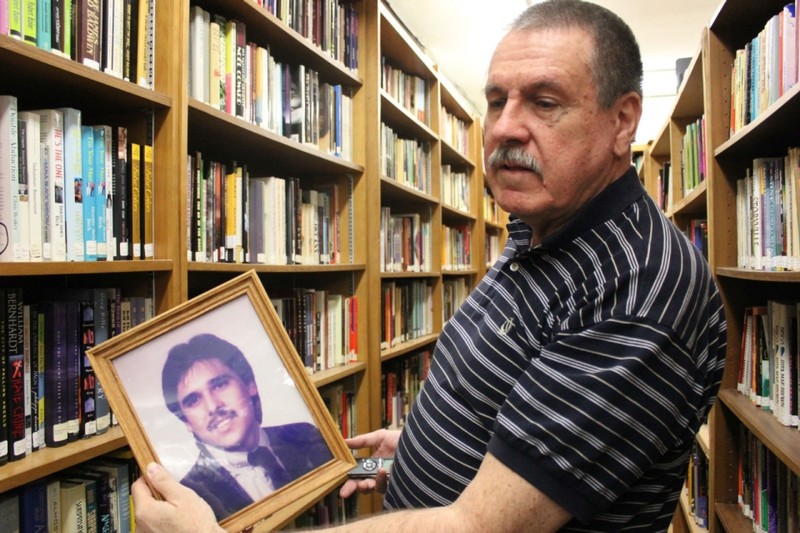 Backstory and Context
The collection dates back to the early 1990s when local Indianapolis activist Michael Bohr began collecting items related to life for homosexuals in the city of Indianapolis and the national movement for gay rights. The collection is named in honor of Chris T. Gonzalez, a local activist and founder of the first LGBT youth group in Indianapolis, who died of an illness related to AIDS in 1994.



Sources
Bella, Timothy. Looking at Indianapolis' unofficial LGBT history. Al Jazeera America. April 07, 2015. Accessed January 20, 2017.


Additional Information