John C. Breckinridge Grave
Introduction
Author-Uploaded Audio
Vice President John C Breckinridge, the youngest vice president in US history, is buried here in Lexington Cemetery. Breckinridge was a Lexington native and a successful politician, holding a number of state and national offices over the course of his career. A graduate of the nearby Transylvania University, Breckinridge worked as a lawyer in addition to being a politician and served in the Mexican-American War. He would later go on to become a general in the Confederate army during the Civil War. Breckinridge's grave is in Section G, Lot 1 of the cemetery, not far from the grave of Senator Henry Clay.
Images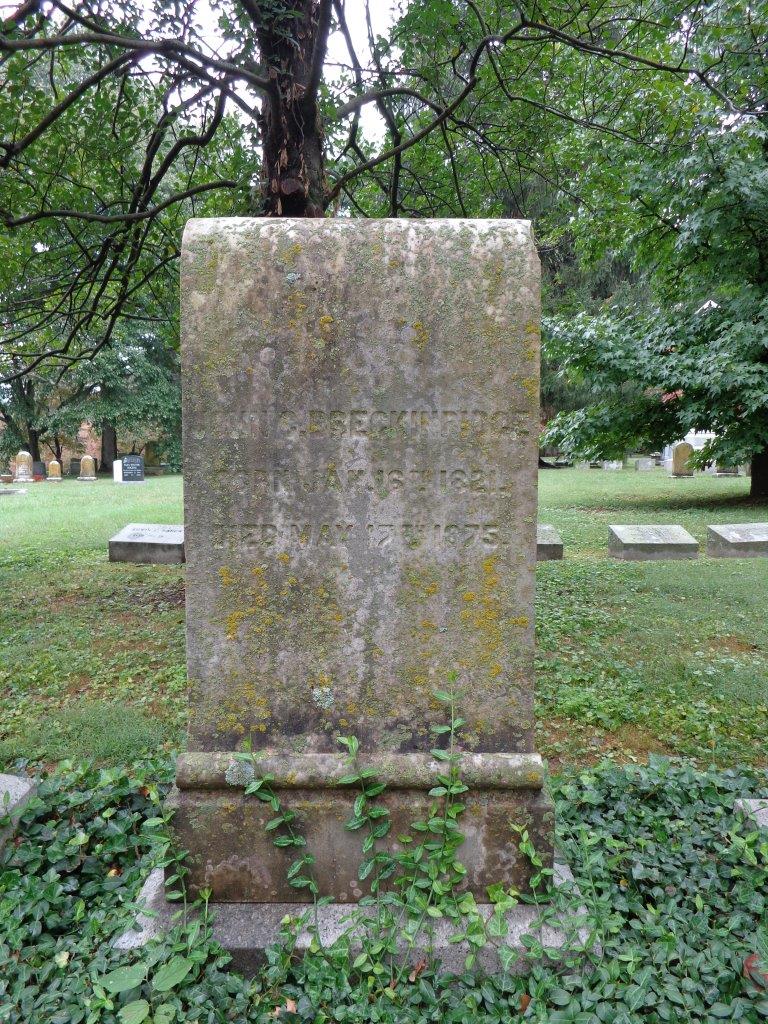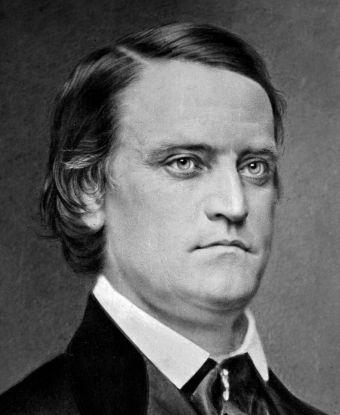 Backstory and Context
Author-Uploaded Audio
A Lexington, KY native, John C Breckinridge studied at Centre College and Transylvania University before launching his successful political career. His grandfather and father were both also heavily involved in the state's political and legal scene. Breckinridge's family ties connected him to a number of prominent figures including President Lincoln who would marry Breckinridge's cousin, Mary Todd. Breckinridge began his civil service as a state representative and later served as a Congressional representative for the state of Kentucky from 1851-1855. After leaving Congress, Breckinridge was elected as the nation's 14th Vice President and served under President James Buchanan, though the two were famously unwilling to work together. At the time, Breckinridge was just 35, making him the youngest Vice President in US history. During the campaign, Breckinridge gained a reputation for being a powerful speaker and had a knack for remembering names and faces which made him likable to voters.  
As a politician, Breckinridge was an ardent supporter of slavery and attempted to secure federal protections for slaveholders. Despite his pro-slavery views, Breckinridge initially was against the formation of the Confederacy. He instead wanted the federal government to essentially comply with the desires of southern states and ran an unsuccessful presidential campaign on this platform in 1860. Breckinridge ultimately lost the election to Abraham Lincoln but remained in his Congressional office. His views led voters to see him as a moderate during an election year when moderate views were not widely popular.  
 Yet, as the strain between the north and south escalated, Breckinridge began advocating for the secession of Kentucky. His views caused him to fear capture and in 1861, just after the start of the war, Breckinridge fled south. Prior to holding national office, Breckinridge had served as a Major in the Mexican-American War where he gained the experience that, combined with his political fame, would later help him secure a position as a general in the Confederate army. During the Civil War, Breckinridge fought a number of notable battles including the infamous Battle of Shiloh which saw 23,000 casualties. His last office as a Confederate was as the Secretary of War beginning in 1865.  
 After the fall of the Confederacy, Breckinridge fled to Cuba, England, and Canada among other countries for four years before returning to Kentucky in 1869. Back in his home state, Breckinridge began practicing law again and would eventually serve on the boards of several local companies. He died in 1875 and is buried in the Lexington Cemetery in Section G, Lot 1.  
Sources
Hindley, Meredith. The Man Who Came in Second, National Endowment for the Humanities. November 2010. Accessed September 27th 2020. https://www.neh.gov/humanities/2011/novemberdecember/feature/the-man-who-came-in-second.
John C. Breckinridge, History. November 9th 2009. Accessed September 27th 2020. https://www.history.com/topics/us-politics/john-c-breckinridge.
John C Breckinridge, National Park Service. Accessed September 27th 2020. https://www.nps.gov/people/john-c-breckinridge.htm.
John Cabell Breckinridge, 14th Vice President (1857-1861), United States Senate. Accessed September 27th 2020. https://www.senate.gov/about/officers-staff/vice-president/VP_John_Breckinridge.htm.
Image Sources
https://www.presidentsusa.net/johnbreckinridgegravesite.html

https://www.nps.gov/people/john-c-breckinridge.htm

Additional Information