Gullickson Hall, Marshall University
Introduction
Author-Uploaded Audio
Gullickson Hall was built in 1961 to accommodate a growing student population. It originally housed physical education classrooms, facilities for sports teams to practice, and space for intramural and recreational activities. Originally called the Men's Health and Physical Education Building, the structure was renamed in 1964 after former physical education professor Otto A. "Swede" Gullickson. Gullickson worked at Marshall for over 30 years, overseeing the development of the school's intramural program into one of the largest in the nation.Today Gullickson Hall is attached to the adjacent Cam Henderson Center, and it is home to the Marshall ROTC program.
Images
Gullickson Hall today is attached to the Cam Henderson Center. It houses athletic facilities as well as the Marshall ROTC.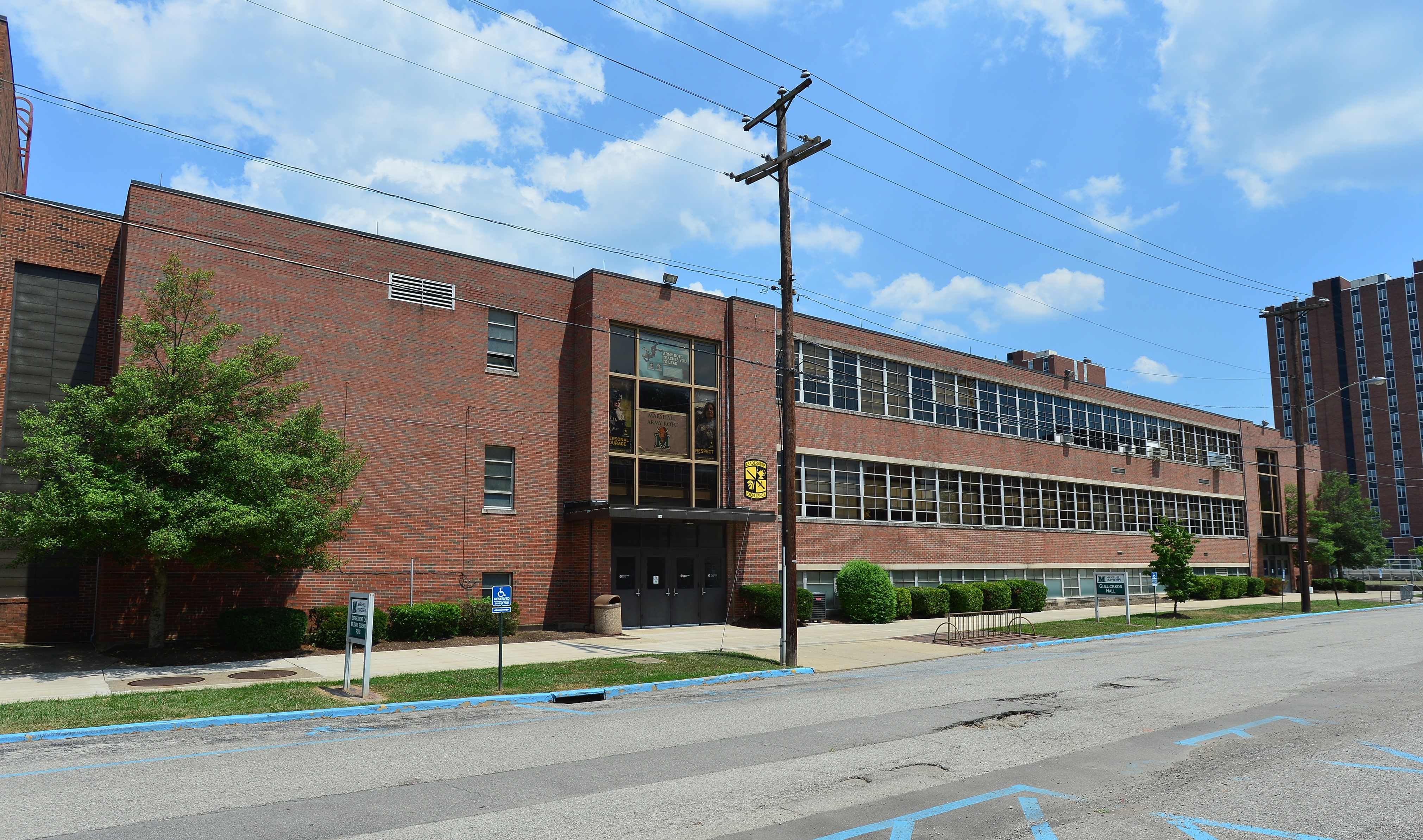 Gullickson Hall in 1966. At the time it served as Marshall's rec center, and held facilities for various sports teams.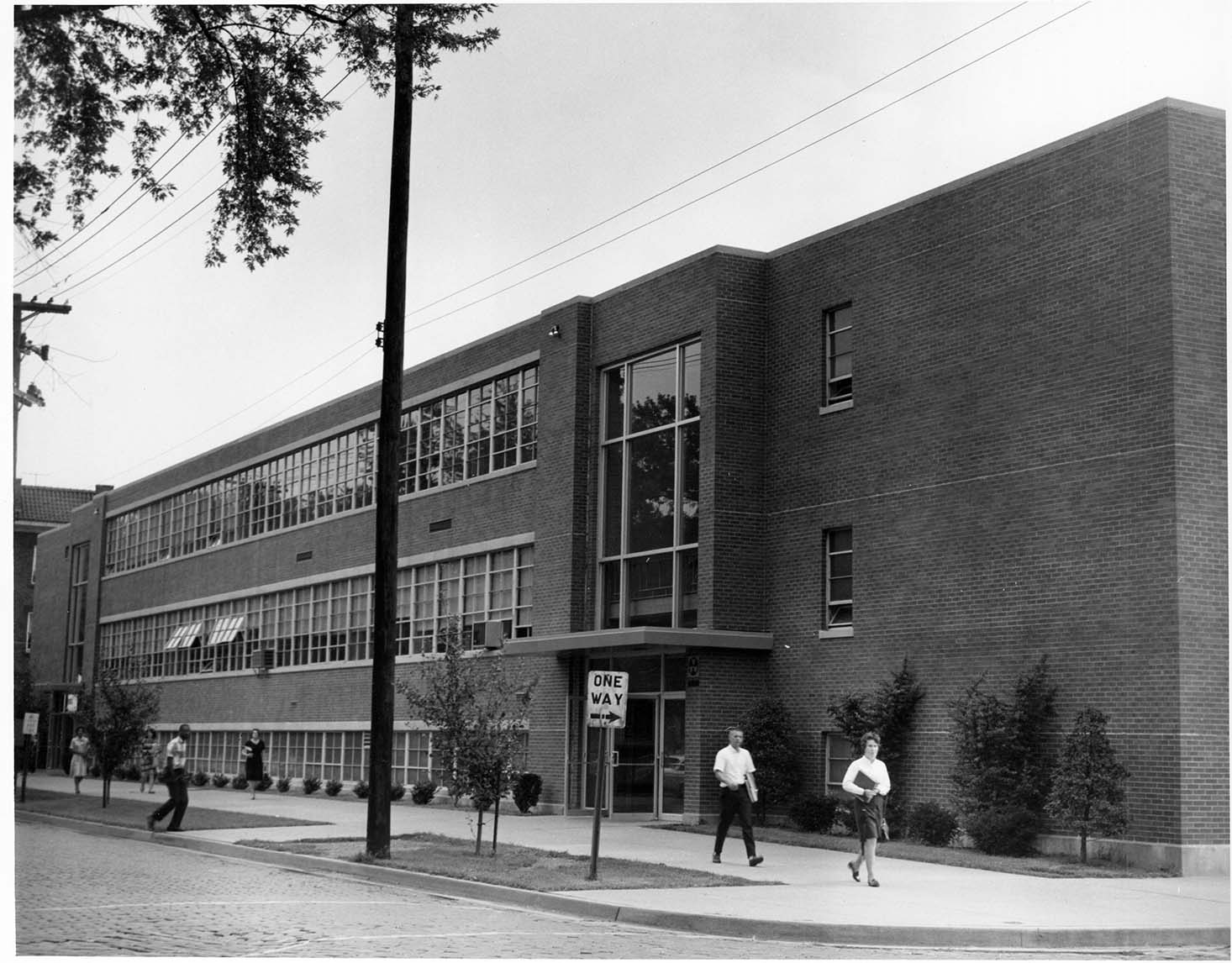 During the 1960s, and 1970s, a small house west of Holderby Hall was used as housing for Marshall's honors students. Next door to the house was the Lab School Annex. Both were demolished to make way for the tennis courts next to Gullickson Hall.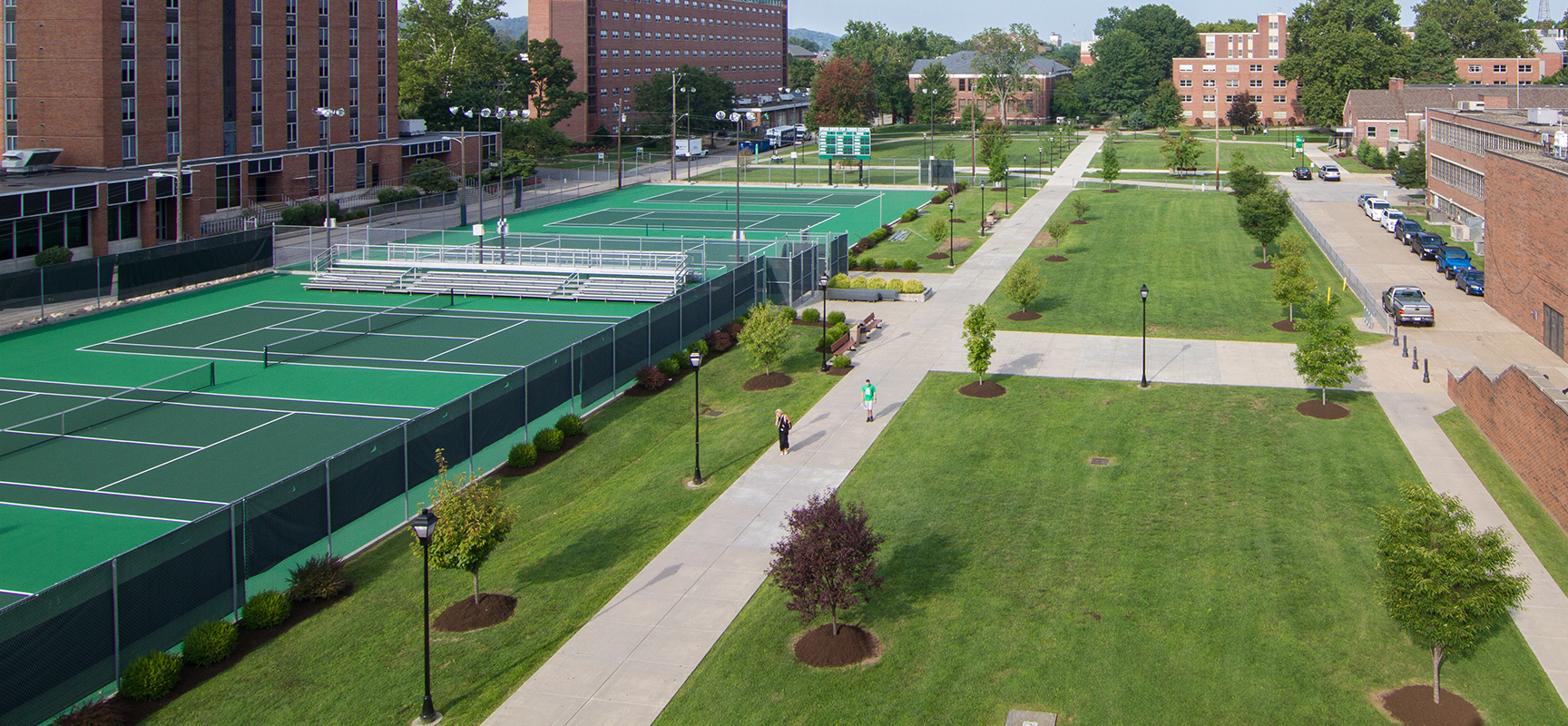 Backstory and Context
Construction for a new, $2 million, men's physical education and recreational building began in April 1959, and was opened to serve the Marshall community on March 2, 1961. The new building was designed as a multi-functional facility to meet the needs of the Health Service Department, the Department of Physical Education for Men, the Department of Military Science, the varsity and intramural sports programs, men's physical education classes and recreational sports activities. The main gymnasium was built with the capacity to hold 1,260 spectators on the main floor and 290 in the balcony. Lighting was provided by one of the first mercury vapor gymnasium lighting systems in the nation. An auxiliary gymnasium contained a trampoline area, a protective net for baseball batting practice, four single-wall handball courts, and the only NCAA regulation four-wall handball court in the Tri-State area. The NCAA regulation swimming pool was accompanied by seating for 280 spectators. A 30-bed dormitory was installed to accommodate traveling sports teams, and a regulation 60-foot rifle range was built and utilized by the Military Science department. At its opening the building also had the most well equipped Athletic Therapy Room in the region. The health services facility supplied a waiting room, offices for doctors and nurses, treatment rooms, wards, and a lead-lined x-ray room. 
One major component of the building, originally named the Men's Health and Physical Education Building, was that it housed facilities for Marshall's Reserve Officer Training Corps (ROTC). The ROTC program was first introduced in 1951 under the banner of the Department of Military Science. Marshall's cadets were initially referred to as the Cadet Corps Battalion; in 1987 they were designated the Thundering Herd Battalion. The ROTC moved to the new physical education building upon its opening in 1961. It remains the program's headquarters to the present day.
"And so this man of boundless enthusiasm and devotion to young people and their development of character, this man who has lived a full life by the Golden Rule, with dignity and purpose, takes his place in the family of illustrations Sons of Marshall. We honor him; we love him. And the naming of Gullickson Hall stands as a permanent monument to the respect and devotion that all of us hold for a beloved professor and friend." -Eugene H. Brown, Gullickson Hall Dedication Speech, April 22 1964
On April 22, 1964 the physical education building was renamed Gullickson Hall in honor of Otto "Swede" Gullickson (1893-1966) upon his retirement. A native of Enderlin, North Dakota, Gullickson joined the Army during World War I before receiving degrees in physical education. Gullickson served as a physical education professor at Marshall for 33 years from 1930 to 1963. He took a break in 1944-1945 to work for the Red Cross during World War II. After the war he resurrected the school's diminished intramural program and built it into one of the largest in the country; by the end of his career Marshall's intramural program included 140 separate sports activities and over 5,000 participants. A notably enthusiastic teacher, Gullickson was a very popular speaker at school pep rallies. He also established branches of the Alpha Phi Omega and Sigma Alpha Epsilon fraternities on campus. He organized, directed, and volunteered at the Boy's Club of Huntington for a number of years. 
Sources
"Building Named for 'Swede.'" Marshall Alumnus 5, no. 3 (Spring 1964).
Casto, James E. Marshall University. Charleston, SC: Arcadia Publishing, 2005.
Gullickson, Richard Andrew. "The Contributions of Otto 'Swede' Gullickson to Marshall University 1930 – 1963." Master's thesis, Marshall University, 1982.
"History." Marshall University Army ROTC. Accessed January 17, 2020. https://www.marshall.edu/history/.
Moffat, Charles Hill. Marshall University: An Institution Comes of Age, 1837-1980. Marshall University Alumni Association, 1981. Accessed January 1, 2020. https://www.mds.marshall.edu/cgi/viewcontent.cgi?article=1008&context=lib_manu. 
"Naming of Gullickson Hall Dedication Speech. April 22, 1964. Marshall University Special Collections.
Image Sources
Marshall University

Marshall University Special Collections

Additional Information