Belmont Mansion
Introduction
The land that would later support Belmont Mansion, in Philadelphia's Fairmount Park, was purchased by William Peters in 1742. By 1745, Belmont had been completed and the formal gardens were just beginning to grow. The estate was passed on to his son, Richard, as the Revolutionary War approached and it was eventually acquired by the city when Fairmount Park was created in 1869. It was added to Philadelphia's Register of Historic Places in 1956 and became a period house museum under the management of the American Women's Heritage Society in 1986. It is now the home of the Underground Railroad Museum and has been since 2007.
Images
The Belmont Mansion is considered by many to be the finest example of Palladian architecture in the U.S.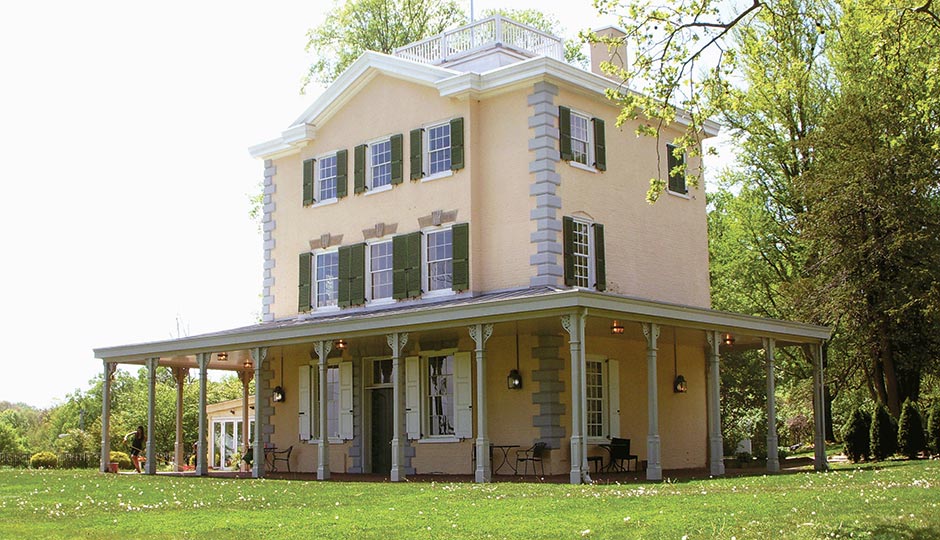 A period actor is seen in front of Belmont. These volunteer docents lead guided tours through the mansion and Underground Railroad Museum.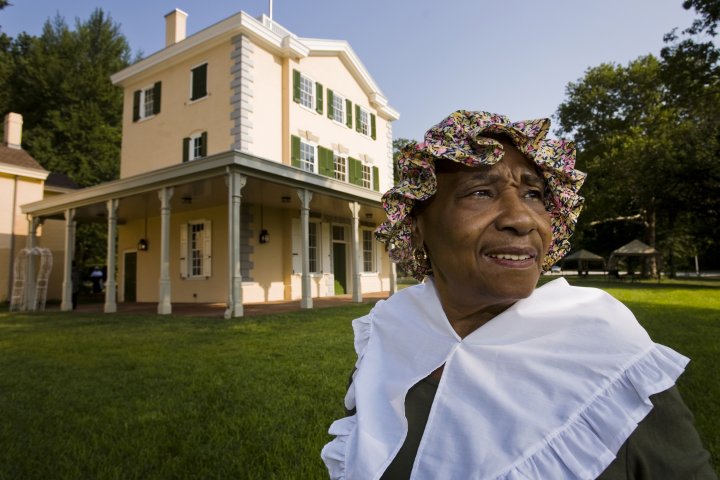 Mannequins, attired in period dress, stand silent in Belmont's front parlor.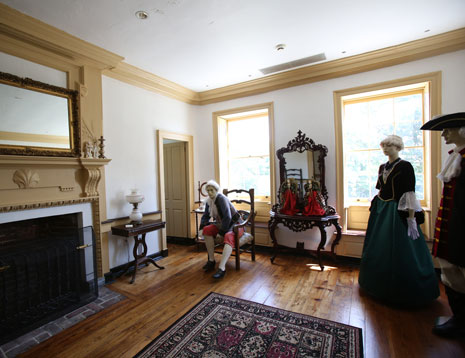 The Cornelia Wells Conference Center and Banquet Room opened its doors at Belmont in 2015. It is named after a slave that was purchased and freed by the Peters family.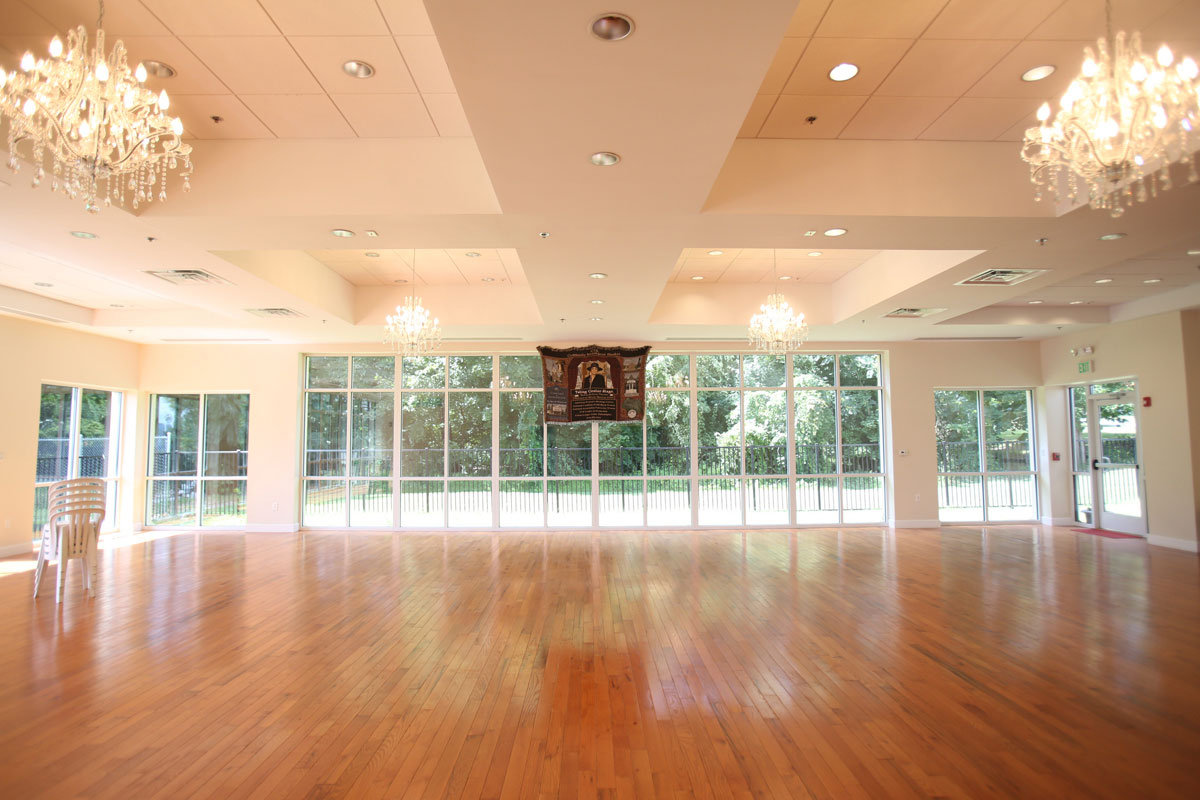 Backstory and Context
William Peters arrived from England in 1739 and became the Land Acquisition Manager for the Penn family. He was also a lawyer and judge of the court of common pleas and orphans' court. He was the friend of George Washington, Baron von Steuben, James Madison, and Benjamin Franklin. As the Revolutionary War approached, he and his son, unlike many who owed their living to English control of the colonies, sided with the rebels. Richard, who was born at Belmont, came to control the estate prior to the start of the war.
It is believed that Belmont hosted many of the Revolutionary leaders as they discussed various ways to deal with the British as war became imminent. During the war, Richard served as the Commissioner of the War Board for the Continental Army until 1781, and then served as a member of Congress, under the Articles of Confederation, during 1782 and 1783. He then became a member of the Pennsylvania House of Representatives from 1787 to 1790, serving as its Speaker from 1788-1790.
Richard, like his Quaker father before him, was a staunch abolitionist, and after the war, Belmont became a stop on the underground railroad for escaped slaves heading for Canada. A railroad line ran near the estate and the former slaves were secreted from the rail cars to Belmont, where they were given assistance and hidden in the attic.
After Richard Peters passed in 1828, Belmont went through a period of being used as a country resort for private parties, to include during the Philadelphia Centennial of 1876. Eventually, Belmont was abandoned and schedule to be demolished by the city. However, an enterprising woman named Audrey Johnson-Thornton researched the mansion's history and discovered its extraordinary past as the site of secretive meetings of the founding fathers prior to the Revolutionary War and as a stop on the underground railroad. She presented her findings to the city and effectively saved it from the wrecking ball. She also helped to found the Women's Heritage Society in 1986, an all African-American women's organization, to maintain and restore Belmont.
The society initially raised $1.3 million for the mansion's restoration and Johnson-Thornton donated hundreds of thousands of dollars herself. Belmont was furnished with antique pieces and turned into a period house museum. It was closed for a time as it underwent further renovations and then reopened in 2007 as an underground railroad museum. It features period actors and docent led guided tours, audio clips, interpretive displays and a rare collection of signal quilts that served as a form of Morse code for those travelling the railroad to warn them of various hazards on their journey.
Sources
Abraham, Tony. "Belmont Mansion is Finding its Place as a Historic Landmark." Generocity. August 14, 2014. Accessed January 10, 2017. http://generocity.org/philly/2014/08/14/belmont-mansion-is-finding-its-place-as-a-historic-landmark/
"Belmont Mansion Underground Railroad Museum." America's Best History. 2014. Accessed January 10, 2017. http://americasbesthistory.com/spotlight12a.html
"Belmont Mansion Fairmount Park." Historic Details. Accessed January 10, 2017. http://www.historic-details.com/places/pa/phila/fairmount-park-houses/belmont-mansion-fairmount-park...
Additional Information