Harris Hall, Marshall University
Introduction
Author-Uploaded Audio
Harris Hall was dedicated in 1976 and is named in honor of Arvil Ernest Harris, who was a political science and social studies professor, as well as the first Dean of the Graduate School. Harris Hall replaced Music Hall, a former retail space purchased by Marshall in 1926 and used to house the Music Department until the construction of Smith Music Hall. Throughout its history Harris Hall has housed many of Marshall's liberal arts programs. Today it is home to the history, geography, psychology, counseling, classics, philosophy, and religious studies departments.
Images
Harris Hall was built in 1975 and is home to many of Marshall's humanities programs.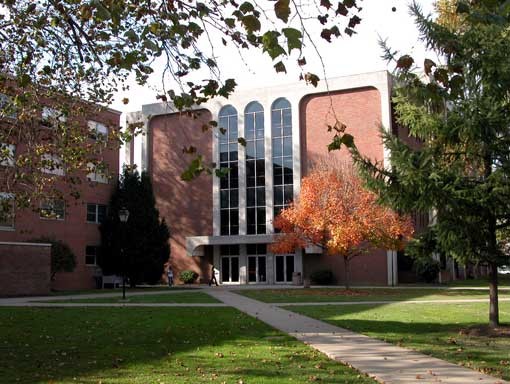 This small brick building, located on the same site, dated to the early 1900s and was originally a commercial store. From 1926 until 1967 it served as Marshall's Music Hall.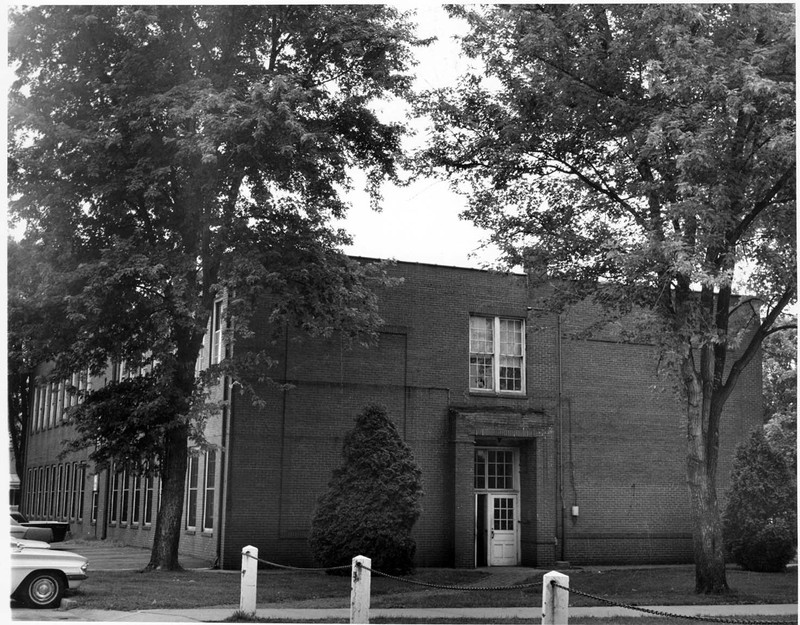 Social studies professor and local politician Arvil E. Harris (1898-1964) is best remembered at Marshall for being the first Dean of the Graduate School..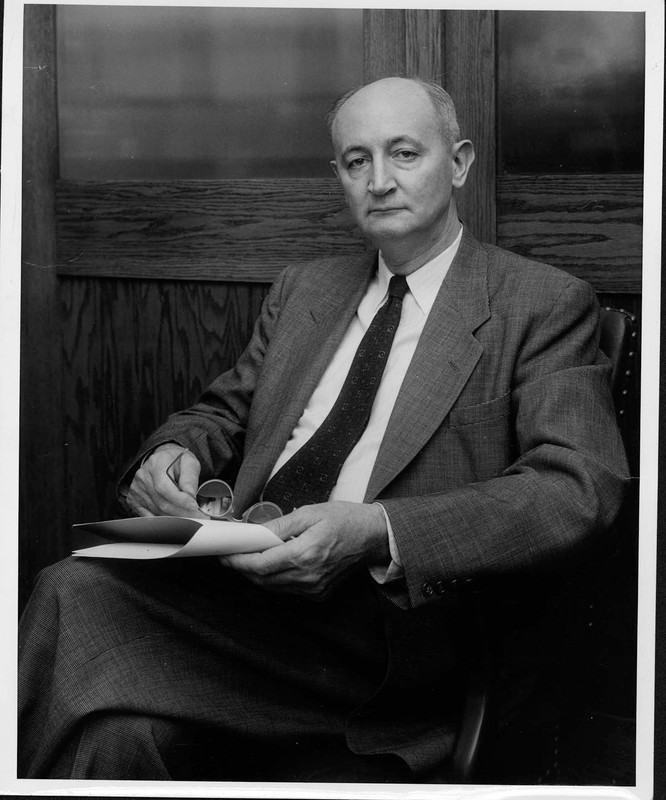 The building was formally named Harris Hall in a ceremony on November 5, 1976.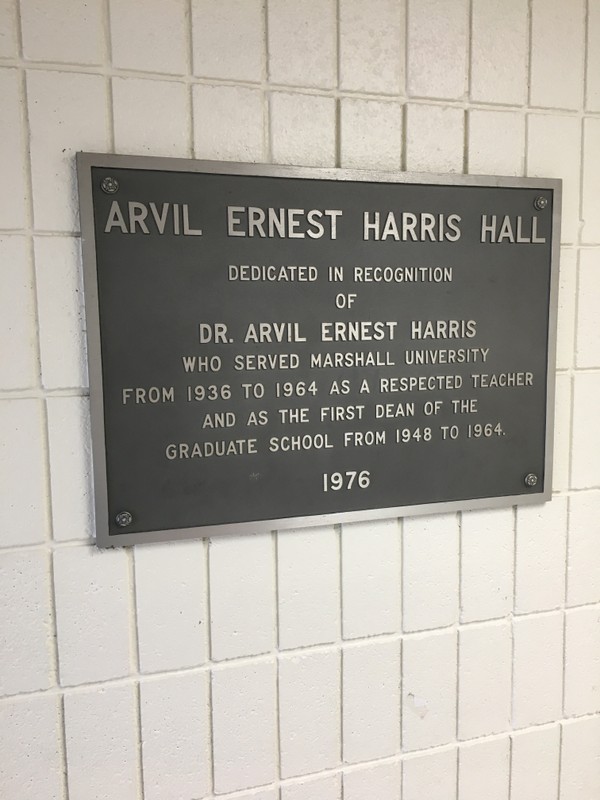 Students mingling near Harris Hall, 1970s.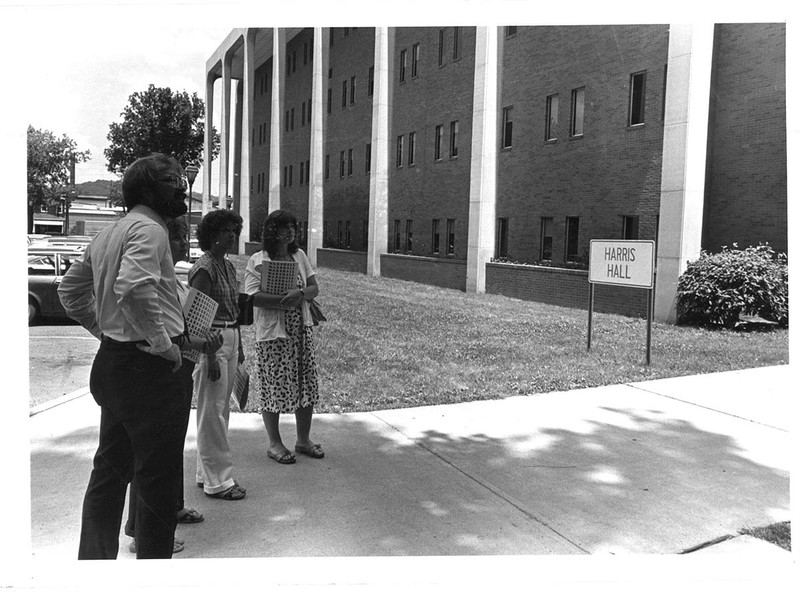 The pillars on the exterior of the building, a classical architectural feature, are a reference to Harris Hall's role as a facility for liberal arts education.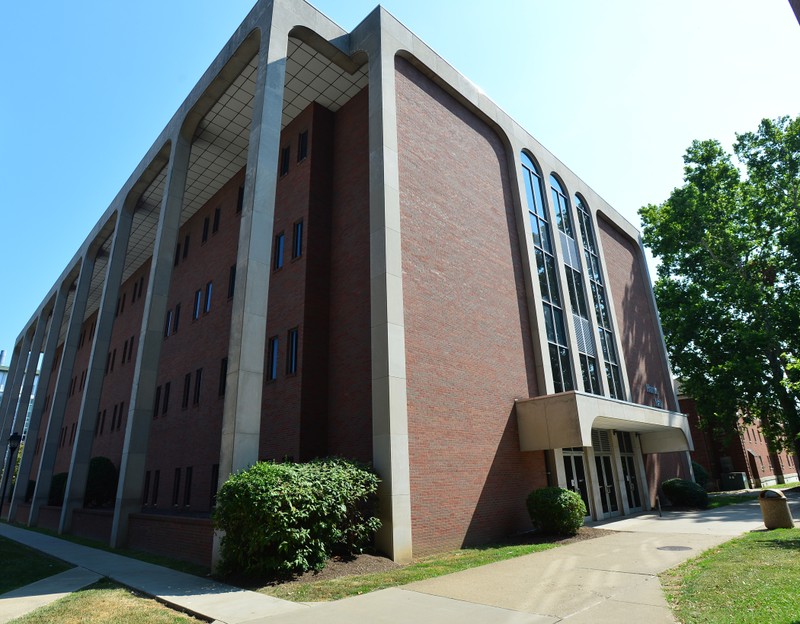 Backstory and Context
Author-Uploaded Audio
In the early 1900s a two-story brick building was constructed on this space on 3rd Avenue between 17th and 18th Streets. At one point it housed a retail store called Modern Shoe, and then later Dayton Tire Shop. In 1926 Marshall, which at the time consisted only of Old Main and Northcott Hall, purchased and renovated the structure to serve as a space for the Music Department. This original Music Hall was too not and not properly suited for the Music Department, but it was used until 1967 when Smith Music Hall was completed. For a few years afterwards the old building was used to house Marshall's TV station WMUL. In 1973 it was demolished to make room for Harris Hall.
Harris Hall was just one of multiple new buildings and renovation projects conducted all over Marshall during the 1970s and early 1980s. The four-story building, referred to during planning as Academic Building A, was meant to house some of the liberal arts departments, such as history, psychology, geography, religious studies, and the classics. The use of decorative pillars in the exterior design of the structure reflects its purpose as a facility for the humanities. The building was completed in 1975, but was not formally dedicated until November 5, 1976, when a dual ceremony was held naming both Harris Hall and Buskirk Hall (originally known as West Hall). During this period of development Marshall sought to name many of its new and older structures after influential faculty and administration members from the university's history. The Physical Facilities and Planning Committee recommended that the new academic building be named after Dr. Arvil Ernest Harris (1898-1964).
On the streets Arvil Harris knew me. In the halls he recognized me. In his office my problems became his problems. No physician, he knew when I was ill. When I became discouraged, he encouraged me. When I faltered from the direction of my goal, he made me envision it. -Anonymous student
Arvil Harris grew up in Braxton County, West Virginia. He graduated from Marshall in 1926 and returned in 1936 to teach political science and social studies. In 1948 Harris was appointed the first Dean of the newly-created Graduate School, a position he held until just before his death. The Graduate School began with only nine master's degrees offered, but the program and curriculum gradually expanded under Harris' tenure. At one time the school was the only one in West Virginia to offer a master's degree in Geography. In addition to working at Marshall, Harris also served as a city councilman, mayor of Huntington, and was an active member of the First Congregational Church of Huntington.
Sources
"Buskirk, Harris Halls Dedicated November 5." Marshall Alumnus 17, no. 2 (December 1976): 14.
Casto, James E. "Lost Huntington: Marshall Music Building." Herald-Dispatch. August 20, 2018. Accessed January 15, 2020. https://www.herald-dispatch.com/special/lost_huntington/lost-huntington-marshall-music-building/article_61061710-d7d2-56fe-9433-1f00e2a6d35e.html. 
Clio – Your Guide to History. "History Matters at Marshall University" (video). Posted December 13, 2018. Accessed January 15, 2020. https://m.youtube.com/watch?v=CXa1zQ2IbQU.
Deutsch, Leonard J. "Golden Anniversary: The Graduate School is meeting demands of our complex society." Marshall Alumnus 30 (Winter 1989): 18-19.
"Harris, Buskirk Halls to be dedicated." Marshall University News Letter. October 29, 1976.
"It's official- they're Harris, Buskirk Halls." Marshall University News Letter. February 6, 1976.
MarshallU. "Harris Hall" (video). Posted July 24, 2019. Accessed January 15, 2020. https://m.youtube.com/watch?v=ZFweFm8ci4g.
Moffat, Charles Hill. Marshall University: An Institution Comes of Age, 1837-1980. Marshall University Alumni Association, 1981. Accessed January 1, 2020. https://www.mds.marshall.edu/cgi/viewcontent.cgi?article=1008&context=lib_manu.  
Image Sources
Marshall University

Marshall University Special Collections

Marshall University Special Collections

Steven Cody Straley

Marshall University Special Collections

Marshall University

Additional Information