Walter Anderson Museum of Art
Introduction
Opened in 1991, the Walter Anderson Museum of Art celebrates the life and work of its namesake, Walter Inglis Anderson, one America's foremost artists of the 20th century. The museum also honors Walter's brothers, James and Peter, who were skilled artists in their own right. Walter's work focused on the nature and people of the Gulf Coast. The museum's collection, which numbers over 1,000 works of art, features water color paintings, drawings, oil block prints, ceramics, and wood carvings (James and Peter's works are included in the collection). The museum also houses Walter's "little room" which was part of a cottage he built on the Barrier Islands to observe nature and create his art. Walter was also an enthusiastic muralist, and his largest one can be seen in Ocean Springs Community Center next to the museum.
Images
Walter Anderson Museum of Art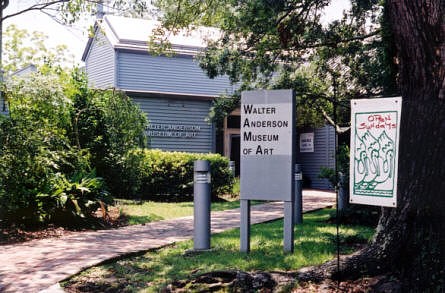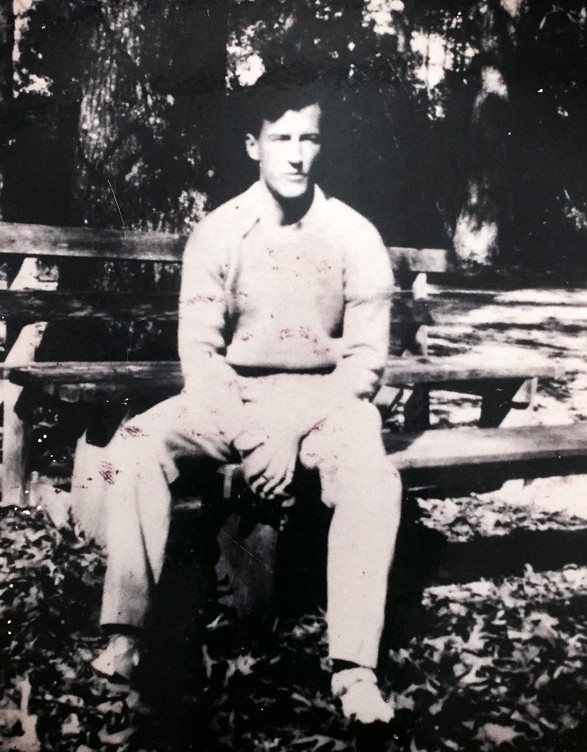 Backstory and Context
The Anderson brothers' interest in art began at an early age thanks to their mother, Annette (also and artist) who strongly encouraged the boys to draw, paint and read. They all eventually attended art schools. Walter was able to travel to France and Spain after graduation from the Pennsylvania Academy of Fine Arts. In France he was struck by the cave paintings at Lex Eyzies and Chartes Cathedral; it is believed that his love for mural painting began upon visiting these places. After he returned he and his brothers worked in a pottery business.

Walter married around this time and started a family. Unfortunately, Walter suffered from mental illness beginning in 1937, which strained his marriage and family life. But the family moved to Oldfields in 1940 and it was here that Walter created many of his works. His children's imagination and love for fairy tales inspired him greatly at this time. They moved back to Ocean Springs in 1947 but by this time Walter and his wife separated (though they stayed married). Walter built his cottage and started spending more and more time alone in his "little room" and exploring the natural surroundings. He died in 1965 of lung cancer.
Sources
"Walter & Anderson Family." Walter Anderson Museum of Art. Accessed December 29, 2016. http://www.walterandersonmuseum.org/page/Walter-Anderson-Family.
Additional Information