La Pointe-Krebs Museum (Old Spanish Fort)
Introduction
The La Pointe-Krebs Museum is a historic, one-room structure originally built in 1757, a date confirmed by a professor of geography and geology at University of Southern Mississippi, who analyzed the age of the timbers. This determination makes the structure the oldest building in Mississippi; it is also the only French colonial structure in the state left standing. As of late 2016, the structure is undergoing extensive renovation. However, the site can be visited during the hours listed below. It is also known as the "Old Spanish Fort" because for a time it was the fortified home of a Spanish officer during the late 18th century, when Spain controlled the territory. The building and surrounding property were never a fort in the traditional sense.
Images
The La Pointe-Krebs Museum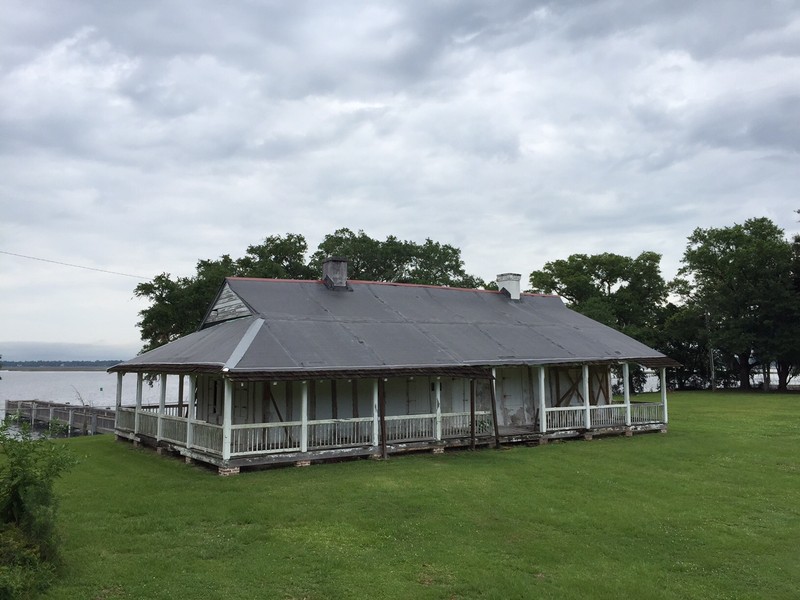 Backstory and Context
The building was constructed by French naval officer Joseph Simon de la Pointe, who served under French Territorial Governor, Jean-Baptiste Le Moyne. His daughter married German immigrant Hugo E. Krebs, who operated a plantation on the property, growing rice and cotton cultivated by slaves. Interestingly, Krebs used a roller cotton gin, one that predated the successful one invented by Eli Whitney twenty years later. The Spanish officer who lived in the building, Don Enrique Ginarest, married the granddaughter of de la Pointe. The building remained in the Krebs family until 1914. The Jackson County Historical Society owned the building for at least fifty years beginning in 1950. Today, the LaPointe Krebs Foundation owns the property.
Sources
Maddox, Dawn. "Old Spanish Fort (Old French Fort)." National Park Service - National Register of Historic Places. September 3, 1971. https://focus.nps.gov/pdfhost/docs/NRHP/Text/71000452.pdf.

Magandy, Kate. "La Pointe-Krebs House in Pascagoula may be oldest in Deep South." Sun Herald. May 31, 2016. http://www.sunherald.com/news/local/counties/jackson-county/article80956087.html.

Photo: Wikimedia
Additional Information