Round Island Light
Introduction
Originally built in 1859, the Round Island Light was one of the more well preserved lights of its type. It was 50 feet tall and located on the southwest side of the island. Its purpose was to warn sailors of the shallow shoals extending south from the island and facilitate navigation to Pascagoula and around the surrounding waters. Unfortunately, it was destroyed by Hurricane Georges in 1998. Reconstruction began in 2005 but Hurricane Katrina destroyed it again. It was decided that it should be rebuilt in Pascagoula, a project that was completed in 2015. It was added to the National Register of Historic Places in 1986, well before its demise in 1998.
Images
The reconstructed Round Island Light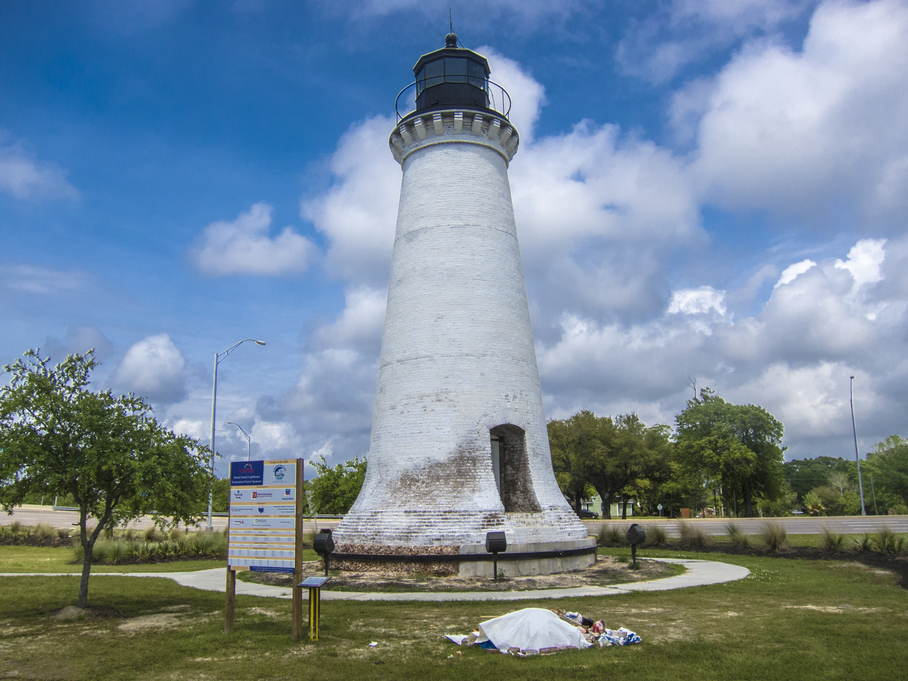 Backstory and Context
The light was decommissioned in 1944 and declared excess property in 1955 (a day beacon light, operated by the Coast Guard, was in place during this period). Ownership was transferred to the city of Pascagoula in 1998. Information about the light is relatively scarce, but it is speculated that the light didn't have a significant impact on navigation. Nevertheless, the light is remarkable in that stood largely intact for a long time. However, the interior, pier, keeper's house and accompanying buildings were vandalized over the years.
Sources
Brook, Richard. "Round Island Light." National Park Service - National Register of Historic Places. https://focus.nps.gov/pdfhost/docs/NRHP/Text/86002815.pdf.

Photo: FEMA. https://www.fema.gov/media-library/assets/images/105654.