Curtis Center and the Dream Garden
Introduction
The Dream Garden is a massive glass mosaic that graces the lobby of the Curtis Center in Philadelphia. It represents an artistic collaboration between popular early 20th century artist Maxfield Parrish and the Tiffany Company. The 15 x 49-foot mosaic consists of over 100,000 pieces of individually fired, asymmetrical, glass tiles that were installed by hand in the building's lobby over a six-month period in 1916. The tiles' 260 colors create a dream-like landscape of blooming plants, old-growth trees, mountains and a waterfall that possesses an iridescent glow. The mural is now owned by the Pennsylvania Academy of the Fine Arts.
Images
In response to a 1998 attempt to sell and remove the Dream Garden from its present location, the Philadelphia Historical Commission created a new category and declared this mosaic mural to be city's first "Historical Object."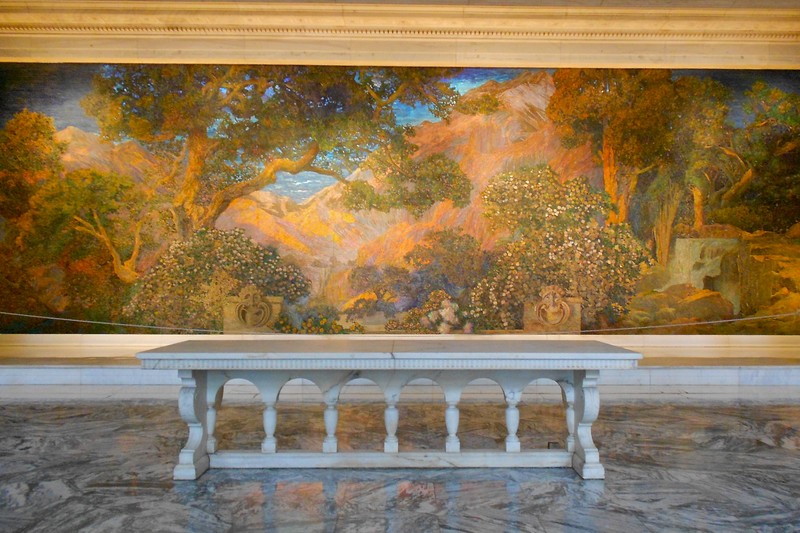 The Dream Garden mosaic was added to the Curtis Center's lobby in 1916. The work was designed by artist Maxfield Parrish and glass maker Louis Comfort Tiffany.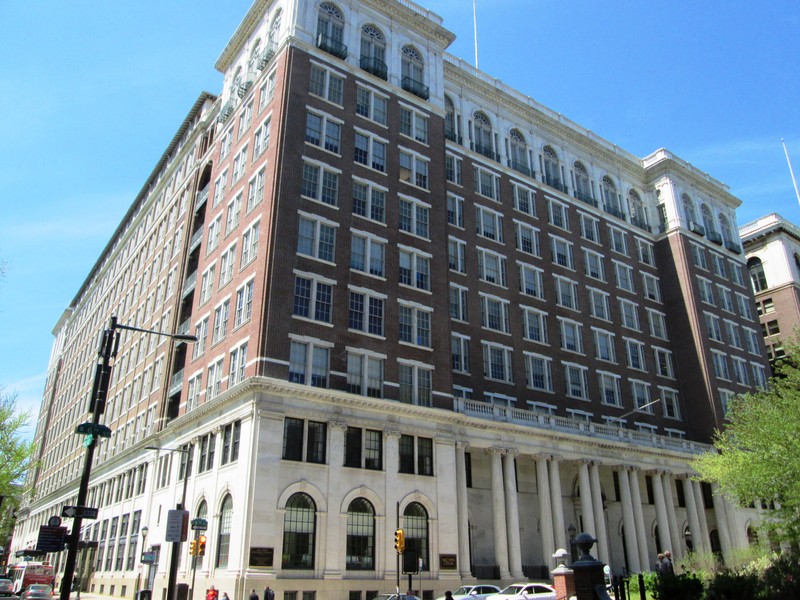 A detail of some of the glass tiles used to create the Dream Garden.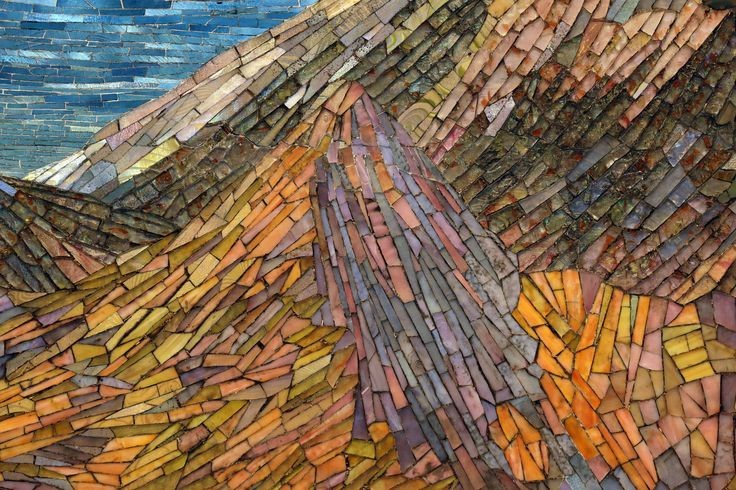 Maxfield Parrish in older life. There are several links below related to his work, including a popular book by Coy Ludwig that includes many images.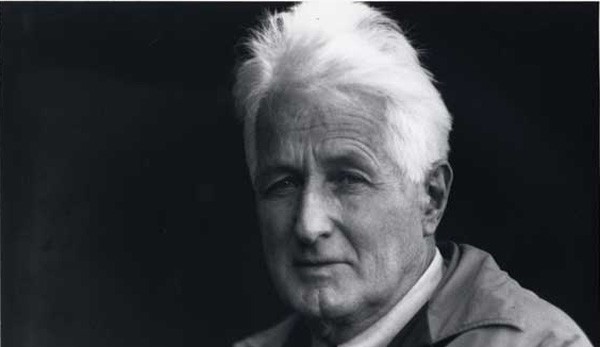 Backstory and Context
When the Curtis Publishing Company, which published such popular magazines as the Saturday Evening Post and Ladies Home Journal, completed their new headquarters in 1910, senior editor Edward Bok was tasked with placing a suitable mural on one of the lobby's large, blank walls. He attempted to commission several artists, but they all died suddenly. He then contacted Louis C. Tiffany to assess the viability of a glass mosaic and Tiffany was willing to oblige as soon as Bok provided him with an artist's rendition to work from. Bok then reached out to the artist who had painted several works in the building's public dining room, Maxfield Parrish.    
Parrish, at the time, was quite a popular artist and his works appeared in numerous American homes in the form of the covers of Life, Collier's and Harper's Weekly Magazines as well as on calendars and posters. He also produced art for the advertising campaigns of Hines Root Beer and General Electric. However, by the 1930s he was considered not much more than an illustrator and his popularity faded. He painted until the age of 91 and died in 1966. As with many artists, his popularity has experienced a rebirth and many of his original works are sought after by art aficionados.    
The resulting mosaic was first displayed at Tiffany and Company in New York City to critical acclaim. It was then disassembled and shipped to Philadelphia where it was meticulously reassembled by hand in 1916, and a marble fountain was placed at its fore to serve as a small reflecting pool. 
There it resided peacefully, occasionally admired if largely under-appreciated, until 1998. In that year, casino magnate, Steve Wynn sought to purchase The Dream Garden and ship it off to a Las Vegas casino. Suddenly, Philadelphians rushed to the mural's defense, public protests ensued and the Arts Defense League was formed. Wynn, sensing a lengthy battle, relented and the Pew Charitable Trust stepped in and agreed to provide $3.5 million to purchase the mural in order to ensure its stayed in place at the Curtis Center. It has since been designated as a historic object under the city of Philadelphia's historic preservation ordinance and is now owned by the Pennsylvania Academy of the Fine Arts. 
Sources
Kim Sajet, "From Grove to Garden: The Making of The Dream Garden Mosaic," Pennsylvania Academy of Fine Arts, 1805-2005, Philadelphia, 2005, pp. 43-50. https://pafa.edu/sites/default/files/documents/press-kits/PAFA_DreamGarden.pdf
Nickels, Thom. "How Maxfield Parrish's Dream Garden was saved for Philadelphia." The Huffington Post. April 17, 2014. Accessed December 23, 2016. http://www.huffingtonpost.com/thom-nickels/how-maxfield-parrishs-dre_b_5161807.html
Scott, Susan. "The Dream Garden: Philadelphia's Tiffany treasure." The Hunt Magazine. November 5, 2009. Accessed December 23, 2016. http://www.thehuntmagazine.com/arts-antiques/2009/11/dream-garden/
"Dream Garden." Independence Hall Association. Accessed December 23, 2016. http://www.ushistory.org/tour/dream-garden.htm
Additional Information