Fireman's Hall Museum
Introduction
Fireman's Hall is a museum dedicated to the history of firefighters and firefighting in Philadelphia. It is located in a former 1902 firehouse, complete with brass fire pole, within the city's Old City. It features numerous pieces of antique firefighting equipment and the second floor boasts a recreated firefighter's recreational room and fire chief's office. It is operated and maintained by the Philadelphia Fire Department and its members serve as volunteer docents who care for and restore the equipment and conduct guided tours of the museum.
Images
The old 1902 firehouse that's home to the Fireman's Hall Museum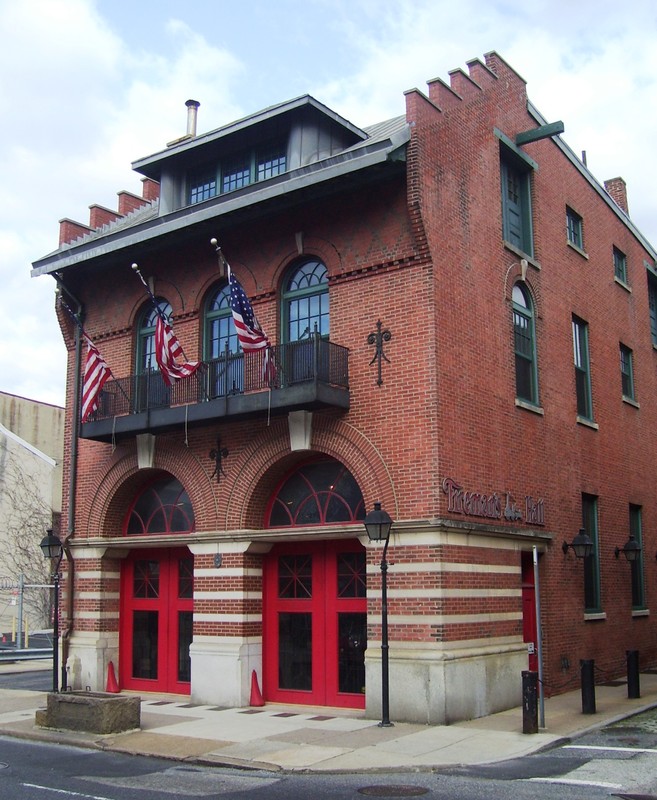 Antique engines in display within the museum.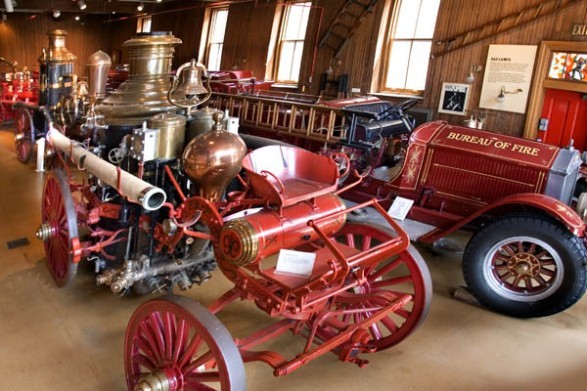 The museum's memorial to fallen firefighters.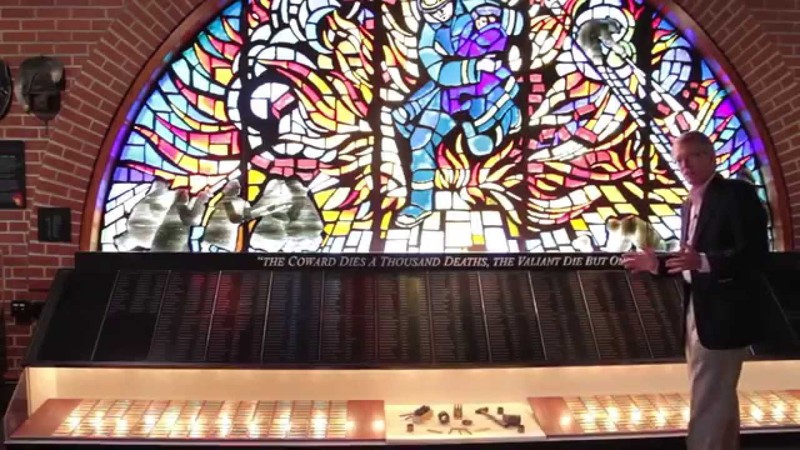 More vintage equipment on display.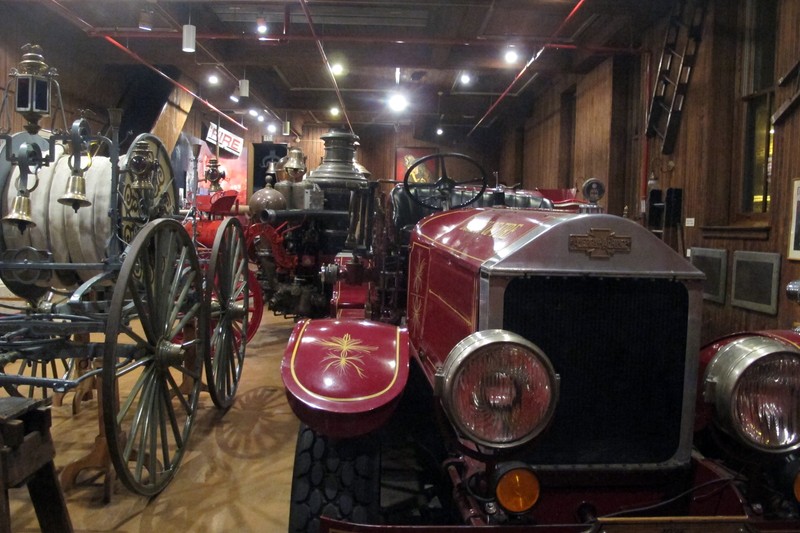 Backstory and Context
Fireman's Hall occupies a firehouse that was once home to Engine Company Number Eight. It can trace its history back to the Union Fire Company which was founded by Ben Franklin in 1736. Engine Company Number Eight called the building home from 1902 to 1952. The Hall presents over 300 years of firefighting history that features numerous firefighting exhibits, artifacts, memorabilia, and archives.
The biggest attraction to Fireman's Hall is, without a doubt, its ten antique fire trucks, the oldest of which dates back to the early 19th century and represent those that were powered by humans, horses, steam or gasoline. The Hall also features numerous firefighting artifacts such as leather buckets, axes, clothing, badges and ladders. In addition, it has a large collection of fire marks or plaques that were affixed to homes informing the fire companies which insurance company insured the house. Another popular if somber attraction is the Hall's large stained-glass window that serves to memorialize those Philadelphia firefighters that gave their lives in the line of duty. The memorial comes complete with names and dates.
Exhibits within the Fireman's Hall include one dedicated to the first responders of 9/11, one that covers Philadelphia's "Great Fire" of 1839, and one entitled "Franklin's Volunteers" which is dedicated to Philadelphia's early fire companies. Patrons can also visit the wheelhouse of an actual fireboat and try on fire coats and boots.
Sources
"Fireman's Hall." Independence Hall Association. Accessed December 23, 2016. http://www.ushistory.org/tour/firemans-hall.htm
"Fireman's Hall Museum." Historical Society of Pennsylvania. January 3, 2013. Accessed December 23, 2016. https://hsp.org/history-affiliates/affiliates-membership/firemans-hall-museum
Adams, Charles. "A day away: Fireman's Hall in Philadelphia is a shrine to American firefighting." Reading Eagle. June 19, 2014. Accessed December 23, 2016. http://www.readingeagle.com/weekend/article/a-day-away-firemans-hall-in-philadelphia-is-a-shrine-to-...
Additional Information