Cloverport Depot Museum
Introduction
Contains historical pictures and artifacts of Cloverport, KY. Open to the public, free of charge. Located on Lynn Street at the railroad tracks.
Images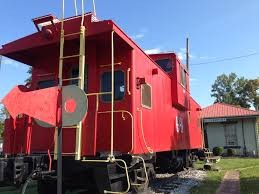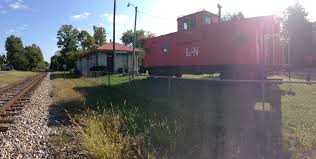 Backstory and Context
Cloverport, Kentucky (population 1,256), is a small community on the Ohio River that was first settled in 1798. Joe Huston was an early settler who operated a ferry across the Ohio River at what came to be known as Joesville or Joe's Landing. In 1828, a second town was created nearby, and then, in 1860, the two were combined and incorporated as Cloverport.
During the early 19th century, the community was an important shipping point and producer of coal oil. Later, the railroad ran through the community, and railroad machine shops became an important employer. But by the 1950s, the machine shops had closed and passenger service had ceased, and Cloverport began a period of serious decline. In the 1990s, one of the town's many vacant buildings collapsed into Main Street, and, in 2002, the City Hall was torched by an arsonist. 1http://www.preserveamerica.gov/11-24-04PAcommunity-cloverportKY.html
Recognizing that Cloverport's history and sense of place were assets to build upon in stemming the decline, the city obtained designation as a Kentucky Main Street Community in 1996. Since then, the building vacancy rate in the historic downtown has been cut in half.
Two vacant historic buildings now house City Hall and a tourist center, and the historic train depot has been rehabilitated as a city museum. Lights have been installed to highlight the historic Clover Creek Bridge, and new sidewalks and street furniture have been put in place downtown. To help boost tourism, a riverfront walking trail has been created with interpretive signs about the history of Cloverport.
Sources
1) http://www.cloverport.com/history/historic-sites/ 2) http://www.preserveamerica.gov/11-24-04PAcommunity-cloverportKY.html
Additional Information