St. Alphonsus Church (St. Alphonsus Art and Cultural Center)
Introduction
Built between 1855-1857 by the Redemptorist Fathers (an Italian Catholic order founded in 1732), St. Alphonsus Church is one of the finest churches in New Orleans. Its significance lies in its exterior architecture, interior design, and the various works of art inside. Its design can be categorized as Italianate and Renaissance Revival. The exterior features sophisticated brickwork featuring arches and other detailing elements. While the exterior is impressive, it is the interior that holds more significance. The church is well known for its polychromed interior, original in-situ stained glass windows, and Italian frescoes. Polychromed refers to the use of many colors, and in the church all of the art (paintings, statues, etc.) is very colorful. The church therefore possesses one the few and finest polychromed interiors in the country. Today the church is the St. Alphonsus Art and Cultural Center, owned and operated by the Friends of St. Alphonsus which formed in the late 1980s.
Images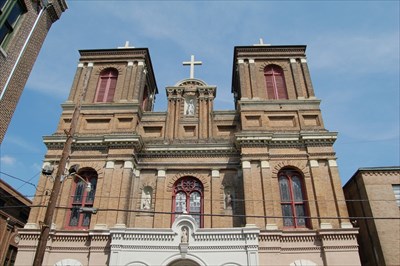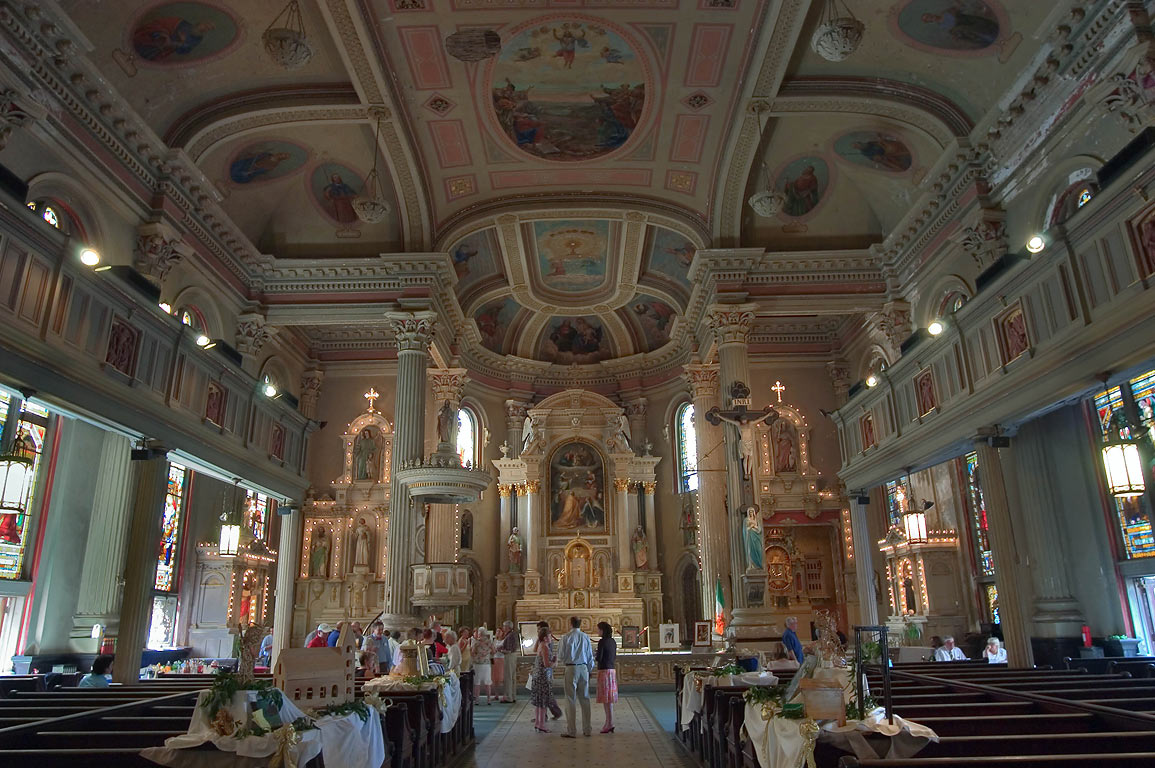 Backstory and Context
The second half of the 19th century saw an increased desire to combine art and architecture. The design of St. Alphonsus certainly reflects this development as well as the need to provide places of worship for the city's increasing population. During the 1840s and 1850s immigrants, many from Ireland and Germany, settled in the city. This prompted the Redemptorists to lead the effort to raise funds to build the church. After WWII, people began to move to the suburbs and as a result the congregation decreased in size and the church began to be neglected. The last mass was held in 1979. Fortunately, the Friends of St. Alphonsus was established to preserve, maintain, and promote the use of the building. Art exhibitions, concerts and other events have been held at the church ever since.
Sources
"The Founding of FOSA." Friends of St. Alphonsus. Accessed December 20, 2016. http://www.friendsofstalphonsus.org/about.html.

Poesch, Jessie. "St. Alphonsus Church." National Park Service - National Historic Landmark Nomination Form. June 19, 1996. https://focus.nps.gov/GetAsset?assetID=4b619afe-955b-4523-a6f0-8177091349f8.

"St. Alphonsus Church." Wikipedia. Accessed December 20, 2016. https://en.wikipedia.org/wiki/St._Alphonsus_Church,_New_Orleans.
Additional Information