Brunswick Town/Fort Anderson State Historic Site
Introduction
This interesting site on the western side of the Cape Fear River has a long history dating back to Colonial times. It was first a village that developed into a thriving town called Brunswick Town, and later it became the site of the Confederate fort, Fort Anderson, during the Civil War. Brunswick Town was founded in 1726 by Maurice Moore, the son of a South Carolina governor. Today, it is a state historic site featuring foundations of many buildings from the town as well as the earthen mounds of Fort Anderson. There is a visitor center that contains displays describing the site's history. Visitors are free to explore the site, which includes the ruins of the former St. Philip's Church that was built between 1754-1768. It is listed on the National Register of Historic Places.
Images
The ruins of St. Philips Church, which still bears damage from canon balls shot from Spanish ships that attacked the town in 1748.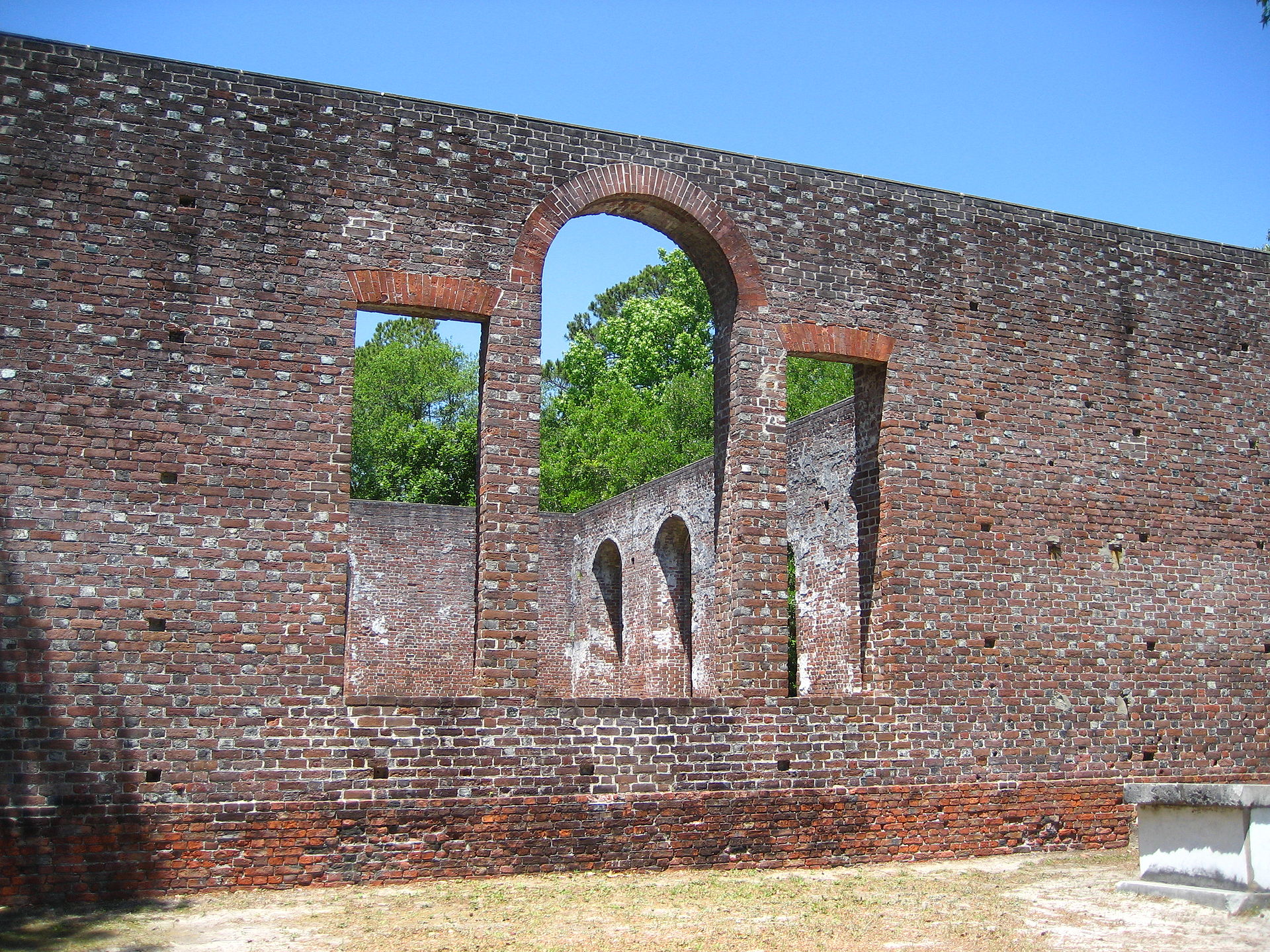 One of the many building foundations at the site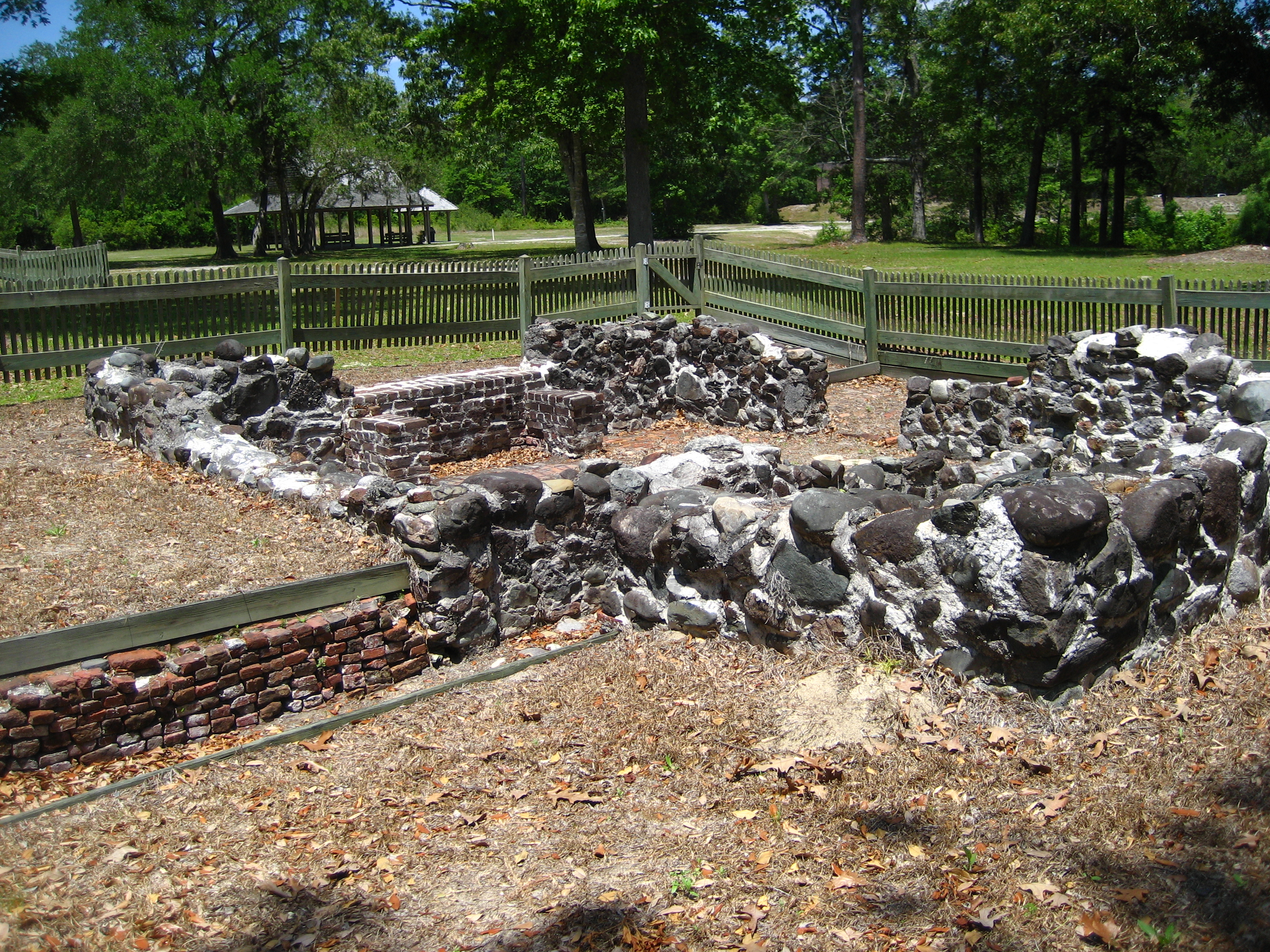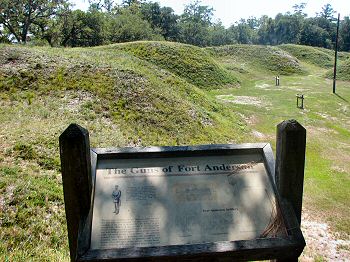 Backstory and Context
Brunswick Town, like many places in the colonies leading up to the Revolutionary War, did not like the taxes the British imposed on the colonies. In its case, in 1765 the town challenged Britain's authority to distribute tax stamps, an action that resulted in the termination of tax collection along Cape Fear. In retaliation, the British burned the town to the ground in 1776, though by that point most of the people had moved elsewhere. In 1842, the site became part of the Orton Plantation. In 1861, the Confederate army, using slaves, built Fort Anderson (originally called Fort St. Philips) to defend Wilmington, which was an important transfer point of supplies for the Confederate army. The Union army attacked nearby Fort Fisher in early 1865 and then attacked and took control of Fort Anderson; the garrison there abandoned the fort after three days of fighting. It wasn't until the 1950s that archaeologists began uncovering artifacts and mapping the site.
Sources
"Brunswick Town/Fort Anderson." North Carolina Historic Sites. Accessed January 16, 2017. http://www.nchistoricsites.org/brunswic/main.htm.


Additional Information