Napoleon House
Introduction
The Napoleon House, like numerous other buildings in the French Quarter of New Orleans, is a local landmark. Added to the National Register of Historic Places and designated a National Historic Landmark in 1970 for its French-style architecture and unrestored state, the Napoleon House was built in 1794 and purchased by Claude Girod in 1798, whose brother Nicholas would later serve as mayor from 1812-1815. It was given the name Napoleon House because it is believed that Girod offered the house as refuge for Napoleon Bonaparte after he (Napoleon) was exiled from France in 1815. Napoleon was poisoned to death with arsenic on May 5, 1821 and the news of his passing arrived three days before the plan to get him to America was supposed get underway. Today, the upper floors of the building are apartments and the first floor is a famous restaurant called Napoleon House.
Images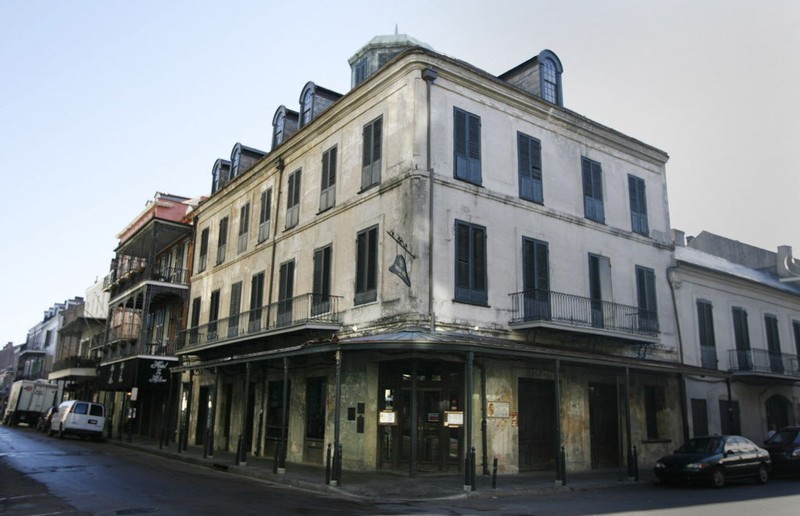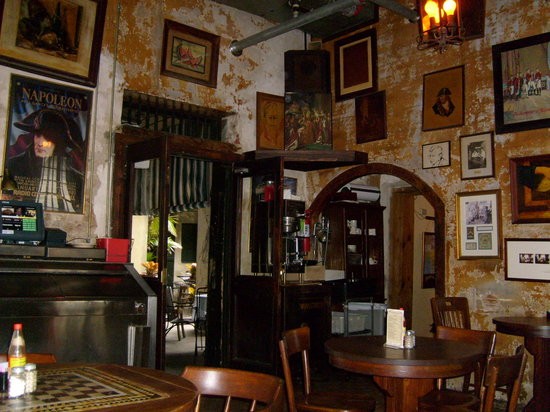 A horse-drawn ice wagon makes a delivery to Labourdette's Grocery (aka Napoleon House) c. 1905.
The updated interior of the Napoleon House since its purchase by Ralph Brennan in 2015.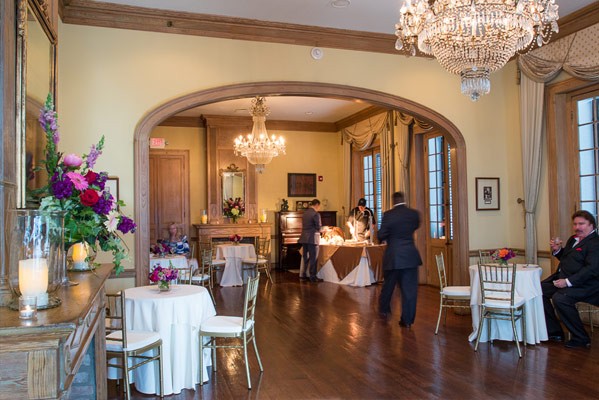 Napoleon on his death bed while in exile on St. Helena. HIs death ended any plans Nicholas Girod had for rescuing him and bringing him to New Orleans.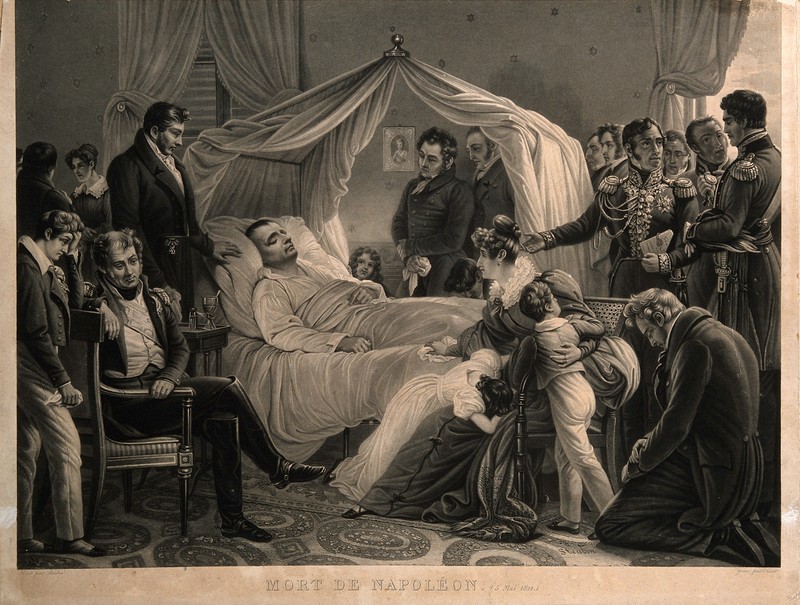 Backstory and Context
The Girod family immigrated to Spanish controlled New Orleans, from France, in the 1770s. Claude Girod purchased the building now known as the Napoleon House in 1798 at an estate auction. His brother Nicholas then inherited the house from his brother, Claude, in 1814 and expanded it. Nicholas served as the mayor of New Orleans from 1812-1815 when he resigned his post due to financial difficulties. He was mayor during the famous Battle of New Orleans, during which he helped General Andrew Jackson organize the local militias and provided much needed military supplies. He lived there until his death in 1841 and family members remained at the house through the 19th century.
Nicholas Girod, legend holds, had the house expanded in order to accommodate the former French emperor Napoleon. He had been exiled by the British, after the Battle of Waterloo, to St. Helena, a small island 1,200 miles off the West African coast. The legend also claims, with no direct evidence what-so-ever, that Girod employed the services of that famous piratical duo of Jean and Pierre Lafitte. The pirates and crew were to sail to St. Helena and secret Napoleon back to New Orleans where he could end his days in comfortable exile. However, days before the expedition was to set off, news of Napoleon's death thwarted their plans, but Napoleon's name was forever linked to the former Girod House.
The infamous Napoleon House, after the Girod family had exited, became Labourdette's Grocery in the early 20th century. It was then rented by Sicilian immigrant, Joseph Impastato in 1914. "Uncle Joe" continued to run a grocery in the building and lived on the upper floors. In 1920 he purchased the building for $14,000 and continued to play classical music on his Victrola for his patrons. This tradition continues to this day, albeit on a different sound system.
Impastato, during Prohibition, operated an illegal tavern within his grocery and that small bar eventually evolved into a restaurant by the 1970s. Shortly after World War II, Joe transferred control of the business to his brother Peter, who passed in 1971. His son, Sal, then took over the establishment and was responsible for creating the restaurant that still occupies the building today. As for Joe, he passed away in 1985, a few months after celebrating his 100th birthday. Napoleon House was later sold to restaurateur Ralph Brennan in 2015. It continues to sell some of the best muffulettas in the city.
Sources
"History." Napoleon House. Accessed December 20, 2016. http://www.napoleonhouse.com/history.

Heintzelman, Patricia. "Mayor Girod House." National Park Service - National Register of Historic Places. April 15, 1970. https://focus.nps.gov/GetAsset?assetID=c64f3d1e-2db5-4967-9b33-8fca0b2e3e82.
Price, Todd. "Napoleon House sold to Ralph Brennan; Impastato family ends 101-year run." Times-Picayune. March 31, 2015. Accessed February 2, 2017. http://www.nola.com/dining/index.ssf/2015/03/napoleon_house_sold_to_ralph_b.html

Additional Information