Musical Legends Park
Introduction
A popular tourist destination, this small park in Bourbon street honors some of New Orleans' best and well known musicians. It is operated and maintained by the New Orleans Musical Legends Foundation, Inc., which was founded in 2000. There are several life-size statues of these musicians, including Al Hirt, Pete Fountain, Fats Domino, Chris Owens, Ronnie Cole, Louis Prima, Allen Toussaint and Irma Thomas. Live jazz is played here everyday and the park is free and open to anyone. There is a cafe at the far end of the park.
Images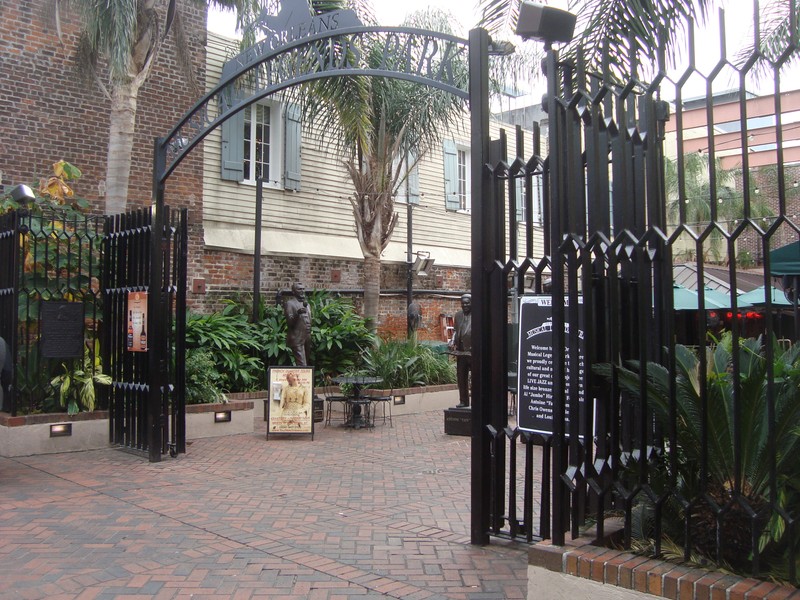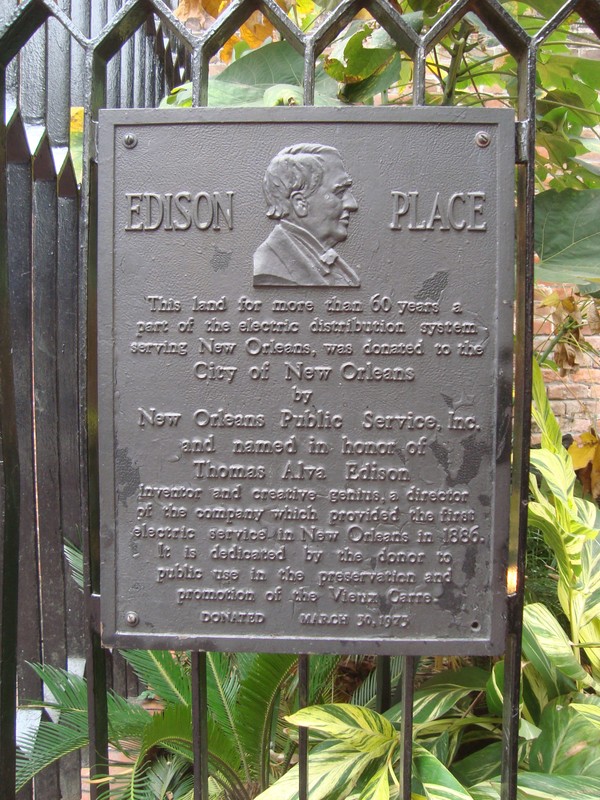 Fats Domino, Al Hirt, and Pete Fountain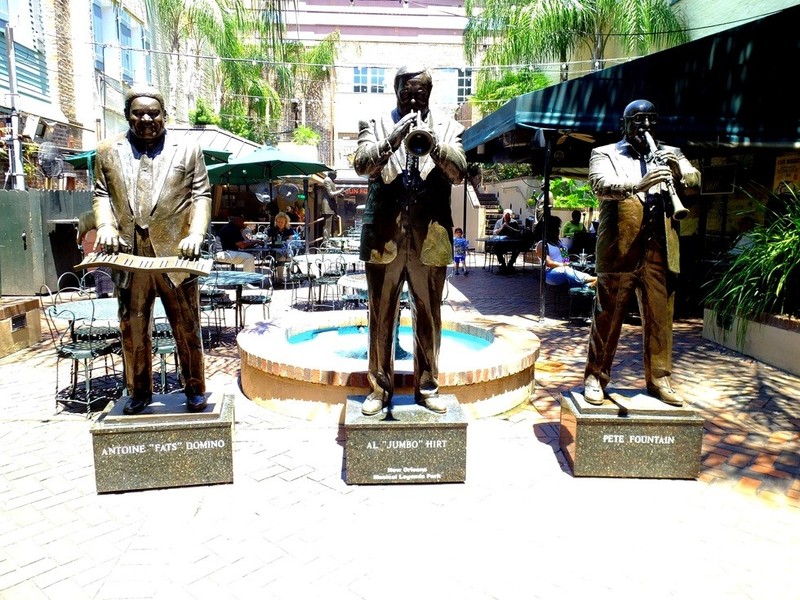 Beignet donuts from Cafe Beignet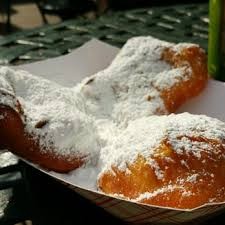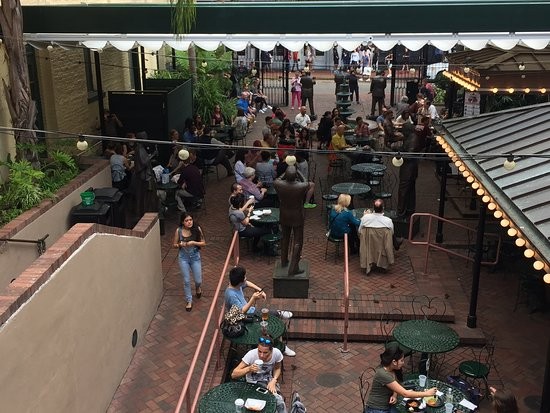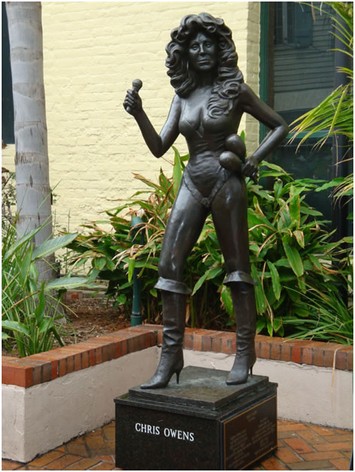 Backstory and Context
This park also features a small historical marker on the gate at the entrance. The property was once part of the electric distribution system in the city and was donated to the city by New Orleans Public Service in 1973. It was named Edison Place after Thomas Edison, who served as director of the city's first electric company (Edison was the inventor of the electric light bulb and was a major advocate for the use of electricity).
However, Edison Place became a popular hangout for the city's unsavory elements and it was locked up by the 1980s. In 1999, a group of private investors restored the space and opened it as a live music venue now know as Musical Legends Park. They also contracted with local artist, Stephen Gibson, to produce life-size sculptures of the city's music legends and place one at the park every few years. The world famous Cafe Beignet is located at the of the park. The cafe is best known for its Beignet donuts, coffee, and hot chocolate.
The legends enshrined at the park include: Antoine "Fats" Domino (1928- ) - Fats, of French Creole descent, was born and raised in New Orleans. He went on to become a highly successful pianist, songwriter and early pioneer of rock 'n roll. Louis Prima (1910-1978) - Prima had a lot of titles, to include singer, songwriter, bandleader, trumpeter, and actor. His career took him far from his native New Orleans, to include New York City, Las Vegas, and a gig playing at President Franklin Roosevelt's birthday party. Ronnie Kole (1929- ) - Kole was born in Chicago, but his love for jazz brought him to New Orleans where he became an internationally known jazz pianist. Irma Thomas (1941- ) - A Grammy Award winner and member of the Louisiana Music Hall of Fame, Thomas is known by all as the "Soul Queen of New Orleans." Allen Toussaint (1938-2015) - Born in the Gert Town neighborhood of New Orleans, Toussaint was a well-known songwriter, musician, arranger and producer.
Al "Jumbo" Hirt (1922-1999) - Also known as the "Round Mound of Sound," Hirt was on of the best jazz trumpeters of his day. The New Orleans native is best known for the theme to the Green Hornet television show. Pete Fountain (1930-2016) - Born on White St, Fountain took his jazz clarinet to the Lawrence Welk show where he left after a few years, famously claiming "champagne and bourbon don't mix." He's also known for founding the Half-Fast Walking Club, a freelance Mardi Gras marching group. Chris Owens (1932- ) The "Chris Owens Review" has been a fixture at the corner of St. Louis and Bourbon Streets since she arrived in New Orleans from Texas in the late 1950s.
Sources
"Edison Place." The Historical Marker Database. Accessed December 19, 2016. http://www.hmdb.org/Marker.asp?Marker=80412.

"Musical Legends Park." Atlas Obscura. Accessed December 19, 2016. http://www.atlasobscura.com/places/musical-legends-park.
"Fats Domino and Thomas Edison." Roadside America. Accessed February 1, 2017. http://www.roadsideamerica.com/story/43437

Additional Information