Mulberry Bend Scenic Overlook
Introduction
The National Park Service created this short trail at an overlook that affords views of a free flowing segment of the Missouri River and the surrounding landscape. There are two overlook points and each have historical markers. The first one provides information about the Missouri National Recreational River and the early Native Americans who inhabited the area. The second overlook, which is the higher of the two, describes the river's hydrology, the surrounding forests, and a flood that devastated the town of Vermillion.
Images
This sign is located at the beginning of the trail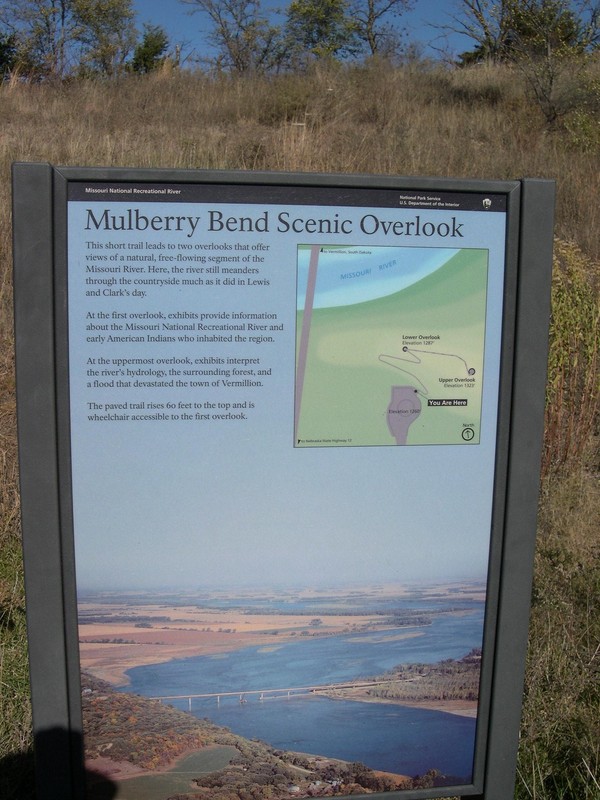 View of the river from one of the overlooks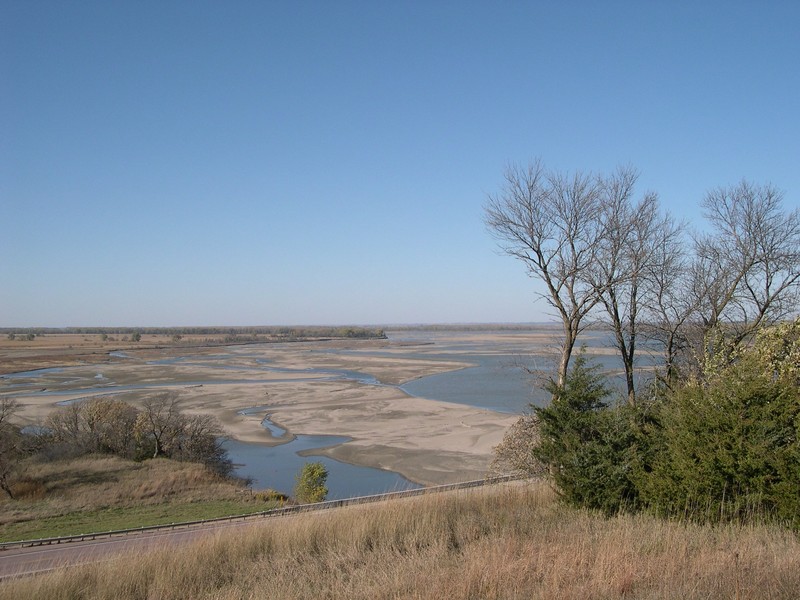 Sources
"Mulberry Bend Scenic Overlook." The Historical Marker Database. Accessed December 14, 2016. http://www.hmdb.org/Marker.asp?Marker=15114.
Photos by:
Rich Pfingsten